New technology employed by an advocacy group aims to include parents in the education process.
Stand for Children is an independent organization that works with parents to engage them around advocacy and how to build better public schools in Chicago, and statewide.
The organization held a series of telephone town halls this year to reach parents across the city.
"Through three calls, we called 70,000 people. It's a technology that allows you to call somebody and have them opt into the call," said Stand for Children Illinois' Communications Director Mary McClelland. "It's a fun tool for us to engage people in a new way in Chicago."
This is how it works:
The phone rings. You pick it up. The recording says that Stand for Children is holding a town hall meeting right now. It allows you to stay on the line and join the conference call of a panel of speakers, including parents from the community, Schools CEO Jean-Claude Brizard, and community leaders.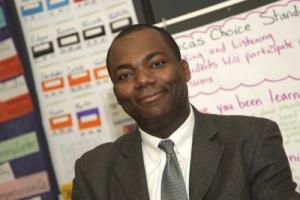 "People have questions and have real-time discussions," said McClelland. "If you want to ask a question, you press 0 and are entered into a queue. You can ask your questions live."
The first two calls were made solely to the West Side and South Side. The topic was general: how to build better public schools. That included safety, violence, community and longer school days.
"We called 70,000 numbers; over 13,000 people participated in the calls," said McClelland. "It's a way to reach more people and talk to them."
The third call was solely focused on longer school days.
"We called people from 20,000 neighborhoods across the city and discussed how to create a better school day with more time, and how will it be funded," said McClelland.
Michael Butz, parent of a second-grader who attends a Chicago Public School, was a panelist in that town hall meeting.
"It was myself, CEO Brizard, someone from Stand for Children Illinois, and one or two other parents," said Butz. "We sat around a speakerphone. Calls came in and most were addressed by Brizard."
Butz says that Brizard answered questions from concerned parents, and also answered his own question, about funding the longer school day.
"I was, and am a supporter of a longer school day, but I'm concerned by where the dollars would come from with the budget deficit," Butz said. "I felt he was answering it in good faith, but didn't give detailed specifics. He answered to the best of his ability, considering the reality that everything was recorded."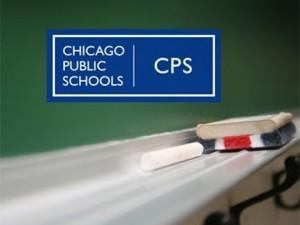 Lisa Kulisek is the parent of a CPS pre-schooler. She visited Stand for Children's website after the first town hall had already taken place, and was interested in hearing from the Schools CEO.
"There was an opportunity for me to click on it and listen to excerpts from the town hall meeting," said Kulisek. "I ended up sitting there and listening to the whole thing. I could listen to the parents' questions and Brizard's answers."
Kulisek says she became interested in how the new technology worked. She learned they were going to have another town hall and listened live.
"It gave me a chance to get to know Brizard as the leader of CPS. Often with leadership, you don't get to hear them answering questions spontaneously, and so the fact that it was live was interesting to me, because he had to answer questions live from parents whenever they came up," said Kulisek.
McClelland says they used public voter files to reach those parents.
"We don't have a contact of every parent in CPS. We called households that had a woman between the ages of 25 and 60," she said. "We were trying to reach moms and parents of CPS kids."
McClelland said CPS parents weren't the only ones included. Community members with no children of their own, and parents of private school kids who were interested, were also able to participate and ask questions.
"It's technology that has been used by Congress to call back to their districts," said McClelland. "It's now being used more in advocacy. We are starting to scratch the surface to use new technology to engage people in these issues."
Butz said the real-time technology was impressive.
"There were live poll questions where people on their phone lines could press 1 or 2, and the percentage of yes and no votes came back on the screen right away," he said.
Butz said the technology is a good idea going forward for future issues.
"When you are trying to push a policy change of some kind, it's important to be as open and communicative about it as you can," he said. "This technology is a good way to do that."
Kulisek also looks forward to participating in subsequent town hall meetings through this new technology.
"I think it's a great way to give parents the ability to ask questions, and to have them asked unfiltered," she said. "From my experience at CPS, parents really need to be encouraged to participate, so this is another great tool."
Stand for Children is an independent organization that is not affiliated with CPS or CTU.
"We hold both accountable. Our whole thing is working with parents to insert a parent voice on these issues," said McClelland.