Does the so-called "turnaround" of an underperforming school really make it better? A new report from the University of Chicago has some answers. We hear from representatives of the Chicago Public Schools and the Chicago Teachers Union on Chicago Tonight at 7:00 pm.
To read the full Consortium report, with our annotations, click below.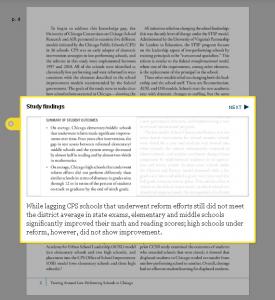 For more information, visit the links below.