The video cannot be displayed.
Parents in some Chicago neighborhoods are angry over changes proposed by Chicago Public Schools.
In a round of sweeping changes, Chicago Public Schools may be sending mixed messages. CPS officials released plans this week to close two elementary schools and phase out two high schools, meanwhile implementing "turnarounds" for an additional eight elementary schools and two high schools.
On Tuesday, Mayor Rahm Emanuel and CPS CEO Jean-Claude Brizard, along with the Academy for Urban School Leadership, met to discuss revamping 10 schools in the 2012-2013 academic year. The schools serve a total of 5,800 students. Four of the schools will be transitioned by the CPS Office of School Improvement, and a record six by the AUSL.
As part of a turnaround, all current teaching staff would be removed; a total of 429 teachers and other staff members will have to either reapply for their old jobs and receive intensive training, or find new jobs entirely. For students, turnarounds include one-on-one counseling and a full-time social worker, tutoring services and additional after school programming.
The Chicago Teachers Union, however, is calling foul. In a November 30 Chicago Sun-Times article, CTU President Karen Lewis says she finds a possible conflict of interest in AUSL conducting turnarounds: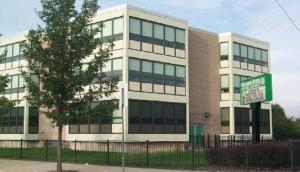 "The fact that AUSL is the beneficiary of these turnarounds and that the board president and the chief administrative officer have ties to AUSL — it doesn't sit that well with us," Lewis said in the article. "That should be dealt with on some level."
The AUSL will oversee the turnarounds of Pablo Casals Elementary School, Melville W. Fuller Elementary School, Theodore Herzl Elementary School, Marquette Elementary School, Brian Piccolo Elementary Specialty School, and Amos Alonzo Stagg Elementary School.
The CPS Office of School Improvement will oversee the turnarounds of Chicago Vocational Career Academy High School, Edward Tilden Career Community Academy High School, Wendell Smith Elementary School, and Carter G. Woodson South Elementary School.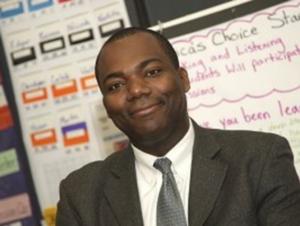 As for school closings and phase-outs, students will be transferred to nearby higher-performing schools. Although effective as a means to cut costs, merging pre-existing schools has the potential to strain neighborhood relations among students, and could result in gang violence as turfs cross.
The two schools to be closed are Simon Guggenheim Elementary in Englewood, and Florence B. Price Elementary in North Kenwood. Students at these schools will initially attend Bond Elementary, and later incoming students will attend Stagg Elementary. The phase-outs include Crane Tech High School on the Near West Side, and Dyett High School near Washington Park. Crane Tech students will be merging with Wells High School, a nearby school that is currently on academic probation but said to be improving; and Dyett's incoming freshmen will be ushered towards Phillips High. Three of the transfer schools are overseen by the AUSL.
Brizard has said these CPS projects are critically necessary to improve struggling school districts and the lives of the children they serve.
"We are committed to moving students to higher-performing schools and making investments into the schools they're going to," Brizard said on Wednesday. "We know how difficult this is for some folks. But we all have to agree that we have to do what's right for kids and this is the best solution."
Do you think Chicago Public Schools should be closed if they are failing? Sound off on our discussion board!
For more information, visit the links below.