The video cannot be displayed.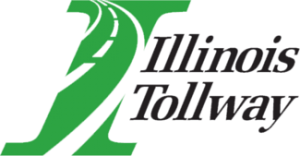 On Thursday, the Illinois Tollway Board approved by 7-1 Move Illinois: The Illinois Tollway Driving the Future, a new, $12 billion capital plan that results in significant fare hikes for drivers. Bill Morris, former state senator, was the lone no vote.
"A year and a half ago the Tollway Board set out to create a plan to build a state-of-the-art, 21st century transportation system to serve our customers and improve mobility in Northern Illinois," said Tollway Board Chair Paula Wolff. "We have reviewed many proposals, had many discussions, listened to many people and now believe that this is the best plan to improve the Tollway system, deliver the new projects our region demands to maintain global competitiveness and – anticipating future needs – incorporate transit in our highway travel to relieve congestion and reduce pollution."
Move Illinois designates $8.32 billion for what the Illinois Tollway deems necessary improvements to the current Tollway system, as well as $3.83 billion for new projects. The 15-year plan will take place from 2012 to 2026, and consists of projects such as rebuilding the Jane Addams Memorial Tollway (I-90), creating a modern corridor to link Rockford to O'Hare Airport, building an interchange connecting I-294 to I-57, and a new, fully electronic Elgin O'Hare West Bypass.
To pay for Move Illinois, the Tollway will implement a general fare hike for the first time since 1983. Starting January 1, 2012, basic I-PASS toll rates will increase from 40 cents to 75 cents. I-PASS users make up roughly 75 percent of the Tollway's 1.4 million daily users. Customers who pay cash will continue to pay double the I-PASS rate. Even with the substantial increase in tolls, the Illinois Tollway will nevertheless rank 29th out of 41 toll road agencies in terms of price.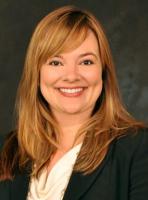 "This is a practical, financially sound plan that relies on user fees to maintain and improve the Tollway system and take on regional projects that will reduce congestion and improve travel for millions of commuters and businesses," said Illinois Tollway Executive Director Kristi Lafleur. "We recognize that no one wants to pay more, but this is a reasonable increase that provides tremendous benefits through a toll rate that remains lower than what most others pay across the U.S."
Since announcing the plan on July 28th, the Illinois Tollway has held 15 public hearings—all of which were broadcast live on the Tollway website—with more than 19,000 participants throughout Northern Illinois. Tollway Board members attended the meetings as well as reviewed transcripts and summaries of them before casting their vote. Through Wednesday, the Tollway received 1,884 public comments online, of which 1,351 supported the plan and 417 opposed. Of the people who submitted comments either in writing or spoken word, 85.5 percent were positive while 9.5 percent of the public hearing participants opposed Move Illinois.
"We are confident that the vast majority of customers and communities we serve stand behind us in support of this 15-year investment in the Illinois Tollway's future," said Lafleur. "Now is the time to move forward with these critical infrastructure improvements to provide congestion relief on the Tollway and coordination with the other transportation and transit agencies to do something new and innovative with an eye to the region's future transportation needs."
More than 80 local government organizations, public agencies, professional associations, business groups, labor unions, and environmental program advocates have openly supported the plan. Click here for a list of Move Illinois supporters.
For more information, as well as the plan itself, click on the links below.
What do you think of the fare hikes? Post your comments below.