The video cannot be displayed.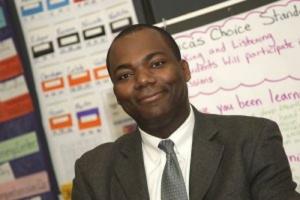 It's a busy day for city schools as the Chicago Teachers Union's House of Delegates meets to discuss a potential 4 percent pay raise cut. Meanwhile, the Chicago Public Schools have announced their plans for a longer school day. We talk with CPS CEO Jean-Claude Brizard about all of this and more on Chicago Tonight at 7:00 pm.
On Tuesday, Chicago Public School officials announced plans to extend the school day by an additional 90 minutes and two extra weeks for the 2012-2013 school year.
Currently, Chicago has the shortest school day in the nation. The extra time will provide the critical instructional time needed to boost student achievement and ensure students graduate college and are career-ready.
According to CPS, national research and experts all point to the correlation between a longer day and year, and improved student performance in the classroom.
A school day short on instructional time has contributed to stagnant academic growth among CPS students. More than 150,000 CPS students are currently attending underperforming schools and only 57 percent of students are graduating from high schools.
Only 31 percent of 8th graders were at or above the college readiness benchmarks in reading, and only 20 percent were at or above these benchmarks for math.
A key component of the longer school day will include instruction that incorporates the new Common Core State Standards, which will become the academic standard across Chicago in the 2012-2013 school year.
As a result, students will be provided with more time on task in reading, writing, math, science and social studies. Students will also benefit from enrichment opportunities, like art and music, which studies show help boost student achievement.
The additional 90 minutes in the day will also provide more time for teachers to work collaboratively in groups to meet individual student needs and share best practices in order to drive student achievement.
"Having the shortest school day in the nation puts teachers and students at a disadvantage and it's time that we provided both with the tools they need to drive student success in the classroom," said CPS CEO Jean-Claude Brizard. "A longer day will give our teachers the time they need to better prepare our students for college and career readiness and allow them to plan as a group in order to benefit all of their students."
Last week, Chicago Teachers Union President Karen Lewis said CPS should focus on implementing a "better school day" for Chicago students, rather than simply planning a longer school day filled with more test preparation.  Lewis noted that quantity is not quality.
"It is important for educators, parents and the community to define what a longer school day looks like, and for Chicago taxpayers to know how CPS intends to fund it," Lewis said. "Our students deserve a smarter school day--one that includes rigorous curriculum options that were stripped from our schools as cost-cutting measures years ago. Our communities also deserve modern, technologically sound neighborhood schools that stimulate learning and offer its employees a safe and decent work environment."
A recent Illinois teacher survey found that 69 percent of teachers believe that they do not have sufficient instructional time to meet the needs of all of their students. By extending the school day, CPS will empower principals and teachers to develop plans that uniquely address their students' needs.
The priorities outlined in a CPS longer day will allow schools to:
Spend more time on core academic subjects including math, science and social studies.
Provide opportunities for students to work on literacy skills in all subject areas.
Broaden enrichment opportunities including physical education, art, music, and library time.
Give students an adequate mid-day lunch and recess period so that they can recharge.
Provide students with interventions and supports to help improve skills in math, science and core subjects.
Additional time for teachers to collaborate in groups to develop strong learning environments for their schools.
"Studies show that whether we add time to reading, math and science classes or provide students with individual instruction in these areas, the more time students spend on task, the more they understand, learn and grow academically," Brizard said.
CPS will be working with teachers and principals through focus groups this fall to gain feedback on how the school day should be structured. Parent focus groups will also provide an opportunity for parents to voice their opinions on what types of instruction would benefit their children.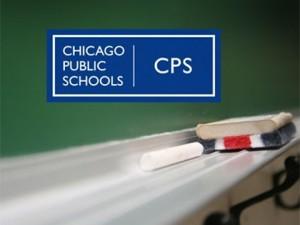 As part of his continuing schedule of school visits, Brizard and Advisory Committee members will visit schools with longer school days to observe practices for implementing additional learning time and scheduling longer school day instruction. Brizard will also host webinars and online town halls to garner input and feedback from teachers and principals in the coming weeks and months.
Chicago Tonight asked local parents of CPS students back in April whether they were for or against longer school days. Here's what they had to say:
Angela McBride, parent of kindergartener:
"I am FOR longer CPS school days. Our daughter attends a magnet school where private funding pays for an extra hour of instruction. This means that the school has time to squeeze art, music, gym, and technology classes into the curriculum. But even with the extra hour in the school day, there is still only one short 10 minute recess and only 20 minutes for lunch. If the school day were longer, they might have a little bit more recess time.
A side benefit: if the extra hour were a part of every CPS school, then parents at schools such as ours wouldn't have to break our backs fundraising for it."
Meg Kinnerk, parent of 3rd-grader:
"I am AGAINST longer days because I am able to put my son in different enrichment programs after school now. He is able to do his homework, then go to a fun science program and still be home for a reasonable dinner time. It works out perfect for us."
Gina Ercoli, parent of 5th- and 7th-grader:
"I am FOR a longer school day. With my kids' school in mind, they currently attend from 8:00 am to 1:45 pm. They have 10 minutes for lunch and 10 minutes for recess. My kids come home exhausted because they feel like they are constantly on the "run" at school due to the schedule being so tight.
I believe if the day were a little longer, there could be little breaks in between classes that would break up the day and the kids wouldn't feel stressed to learn in such a short amount of time. I know my kids often complain that they feel they don't have enough time to ask questions after instruction because the class period is over already."
Elizabeth Bielke, parent of 1st-grader:
"I am AGAINST a longer school day. Kids and their parents have a hard enough time trying to balance after-school activities, homework, dinner, bath and a decent bedtime. Let alone finding time to let them just play and be kids! And have quality time with family and friends. An enormous part of a child's learning process comes from playing and the world around them!"
Amy Bocchetta, parent of 4th-grader and high school teacher:
"I am FOR longer school days. I believe that CPS needs to increase the school day by adding the wonderful enriching programs that many schools have cut, specifically in the arts, world language, and physical education."
Katy Clusen, parent of kindergartener and music teacher:
"I am AGAINST longer school days. As a parent, my child is in an options program for kindergarteners that is highly structured and very academic. She is still a little girl, and she is spending a large portion of her day writing and having to read and do math. The school has language offered, and computers and arts. But by the end of the day, she's ready to be more creative. She likes to use her body to express herself and she needs to be with her friends and be in that imagination world that they live in, and that's something that I really value for her.
As a teacher, I'm at a school that's been on probation forever. I'm a music teacher and my students are not meeting the standard on ISAT tests. But even still, if they have to be in school longer, there has to be something other for them to do besides reading and math. Without language, arts, theater, or even computers, it's just boring. Playing an instrument or participating in arts in any way is going to lead to better scores."
Are you for or against longer school days? Post your comments below or sound off on our discussion board!