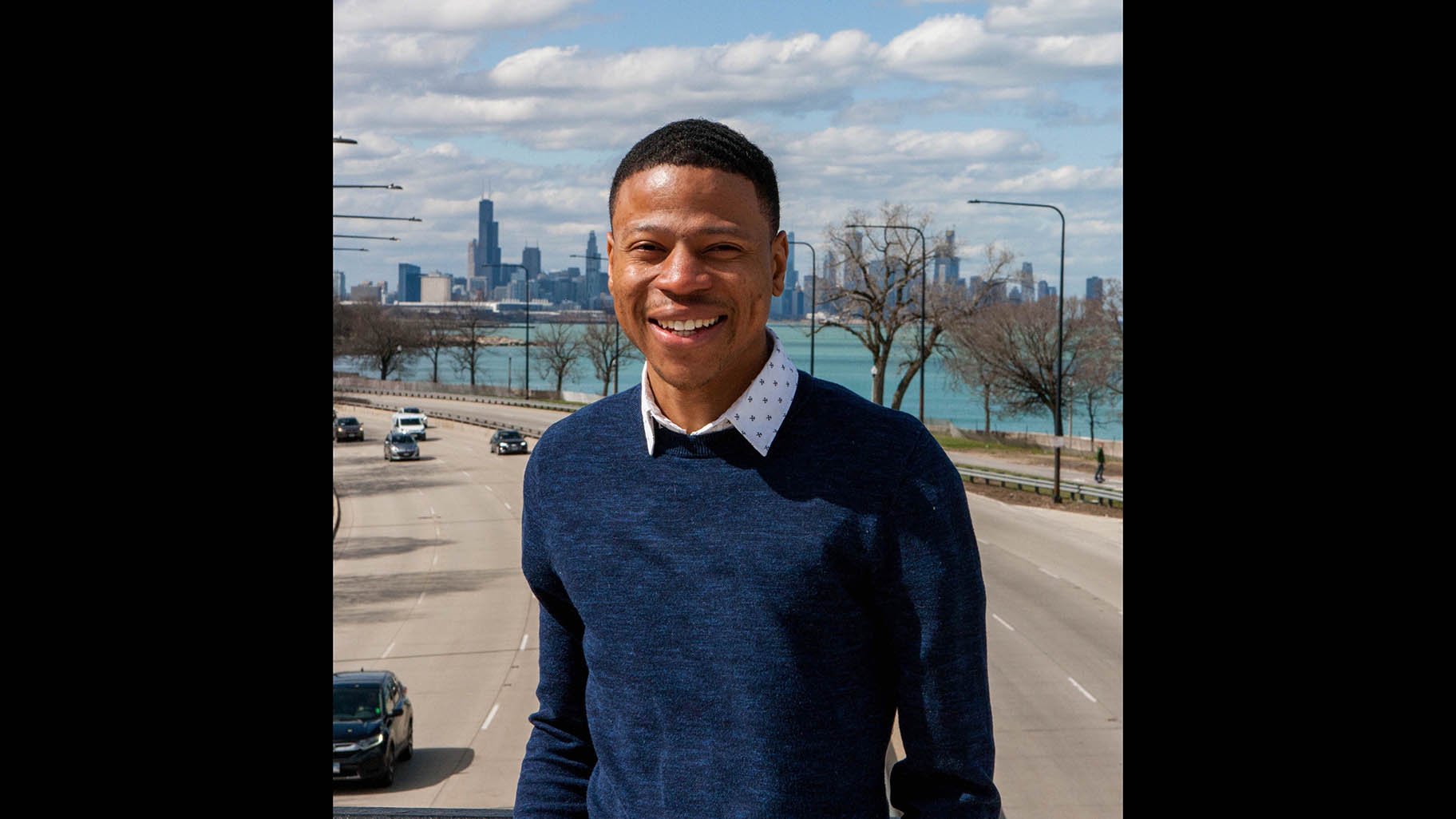 This candidate did not record a video.
About the Candidate
Name: Robert Emmons, Jr.
DOB: Oct. 11, 1992
Occupation: Non-Profit Leader
Political Experience: None
Website: robertemmons.org
Twitter: @remmons2020
Candidate Statement
Hi, my name is Robert Emmons Jr., and I'm running for US Congress in the First District of Illinois because I believe we can END everyday gun violence within a generation.
I've lived in the First District since I was 14 years old. I've seen and felt the inequalities that our residents face.
When I was a Junior in college, those inequalities changed my life forever. I lost my best friend to gun violence. He was shot and killed on the South Side of Chicago.
But it wasn't just gun violence that took his life.
I also lost him to poverty, to a lack of equal opportunity and the lack of support systems when he needed them most.
I'm 27-years-old and I'm taking on a 27-year incumbent. I've come to understand that our system isn't broken, it's a system that works for those it was designed to serve.
As Manager of Program Innovation for OneGoal, I worked to increase college persistence in low-income communities.
At the Obama Foundation, I helped young organizers heal their communities from within.
Alongside elected officials, I fought to increase the minimum wage across our entire state.
I know what it's like to be hurt by leadership that doesn't fight side-by-side with its people.
I also know what real leadership looks like, the kind that empowers its people to work together for a better future.
Green New Deal, reparations, Medicare for All, Universal pre-k and transportation.
From the very beginning of our campaign, we have stated that the solutions are simple.
That doesn't mean improving our district will be easy, but that the methods to improvement are already here.
The voices in our district, the activists, the organizations and all of those who dream of a system that's designed for them, hold the power to build it.
As representative of Illinois' First District, I intend to empower those voices.
I intend to work side-by-side with them as we repair our communities from within.
I intend to make it clear that we are the solution. All of us, together.
Candidate Q&A
Why are you running?
This campaign is about ending gun violence once and for all. It is not enough to reduce it; the lives lost are so much more than statistics. We need to call out gun violence for what it is: a public health epidemic caused by social and economic instability. Our communities are also in need of long overdue economic growth. Due to a long history of community disinvestment, corporate misconduct, predatory lending practices, and a range of other economic injustices, our community's ability to prosper has been hampered by those in power. We must also find solutions to one of the greatest challenges our country has ever faced: the monumental reality of climate change and our political leaders' lack of courage in addressing the issue. Protecting our environment, addressing climate change, and creating good-paying jobs in the process are priorities for our campaign. 
What is your vision for this office?
For too long, the residents of the historic Illinois First District have not had a champion in Congress. While we suffer from some of the highest asthma rates in the country, while we struggle with everyday gun violence and while we have some of the highest levels of poverty in the nation, our Congressman and even some of the other candidates who have thrown their hats in the race are not offering solutions that would tackle the root causes of many of these issues. The residents of the Illinois First District deserve better. They deserve a Congressman who is going to champion truly progressive policies to fix the systemic problems our district faces. 
What do you think is the most pressing issue facing your constituents and how do you plan on addressing it?
As I mentioned previously, from my perspective gun violence and the root causes associated with it are some of our more problematic issues this district faces regularly. While we invest in our communities and address gun violence at its root causes, it is also important to pass gun reform and gun safety laws that have been proven to save lives. Young leaders have taken to the streets in our nation to demand we do so. Let's answer their calls for justice.
We need to:
Pass universal background checks. One in five gun purchases doesn't include a background check. We need to close private sales and gun show loopholes to ensure that guns don't get into the wrong hands.
Get AR15s and other weapons of war off of our streets. Nobody needs weapons that are used to fight wars to defend themselves. We need to ensure that the weapons used in wars and mass shootings are not on our streets.
Provide funding for states to implement extreme risk protection order laws. Extreme risk protection order laws have reduced suicides and disarmed domestic abusers. We need to encourage more states to pass these laws.
Pass other common sense gun reform. As I travel the district and hear from community members, I will add to this growing list of gun reforms that we can pass at the federal level to create safer communities and preserve lives.