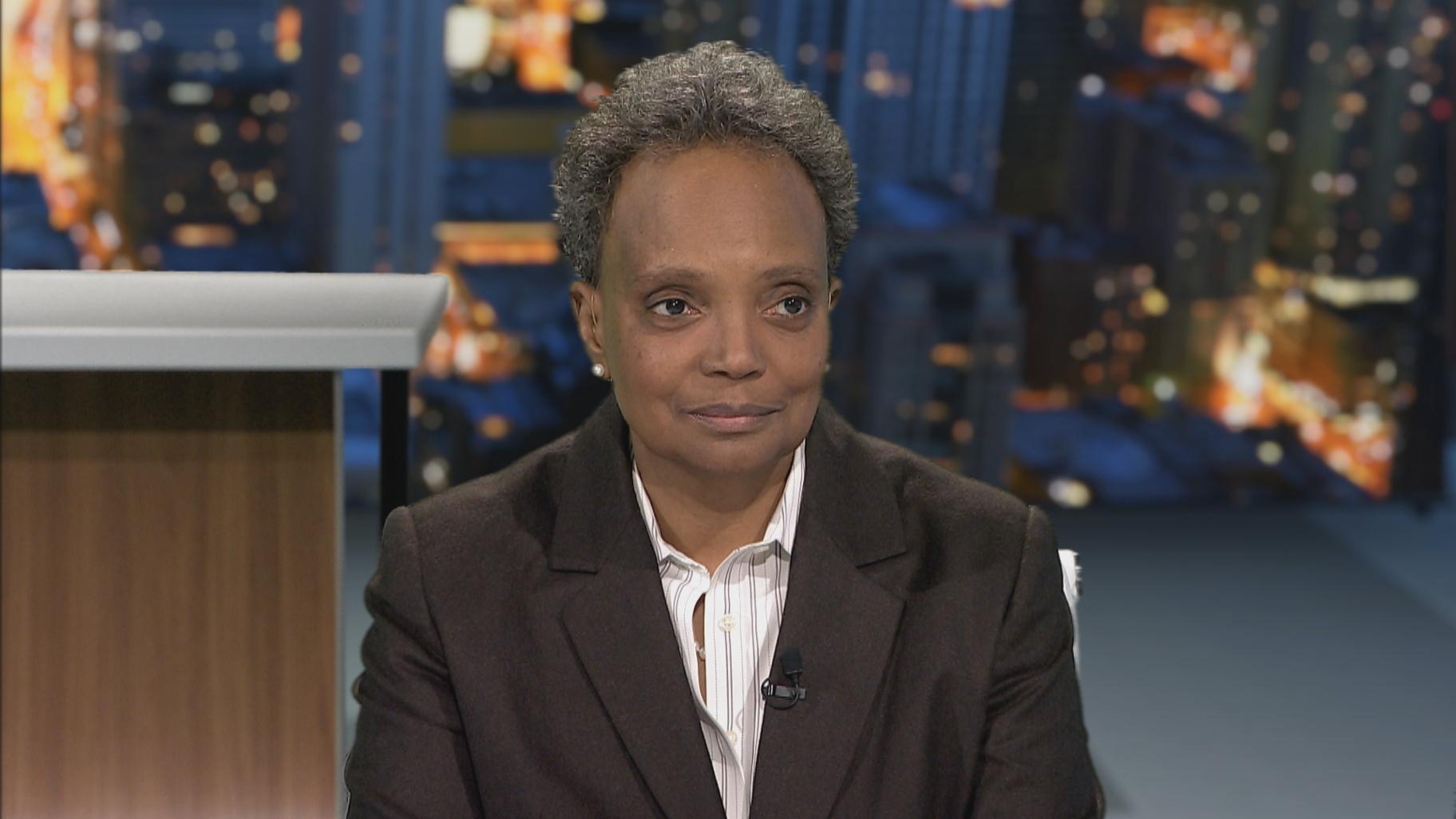 Mayor Lori Lightfoot appears on "Chicago Tonight" on Jan. 3, 2023. (WTTW News)
The Chicago Board of Ethics unanimously voted Monday to dismiss a complaint that former Mayor Lori Lightfoot violated the city's ethics ordinance when her campaign sent emails to city employees at their official city emails asking them to contribute to her bid for a second term.
Had the Board of Ethics upheld Inspector General Deborah Witzburg's determination that the former mayor committed three violations of the city's Governmental Ethics Ordinance, she could have faced $60,000 in fines.
Ethics Board Chair William Conlon did not explain the board's decision, which reverses an earlier unanimous decision by the board to find there was probable cause Lightfoot had violated the city's ethics ordinance, upholding Witzburg's determination. 
The board's decision to dismiss the complaint against the former mayor came after attorneys for the former mayor vigorously fought any finding of wrongdoing for nearly six months. Lightfoot, who left office in May, appointed or reappointed all of the current members of the Chicago Board of Ethics, as well as Witzburg.
In keeping with the rules governing the inspector general and Chicago Board of Ethics, Lightfoot was not named in connection with this complaint, but Lightfoot confirmed she was the subject of the complaint in a statement to WTTW News.
During the probe, the inspector general's office "obtained political campaign emails sent by the official's political campaign which demonstrated that the official misused their city title in pursuit of a political purpose, as well as misused the authority of their office and city email addresses for a political purpose. The political campaign emails also demonstrated that the official improperly solicited political donations from city employees, over whom the official had supervisory authority," according to the report.
Lightfoot failed to uphold her fiduciary duty to the city, misused city property by identifying herself in campaign emails as the mayor of Chicago and solicited campaign contributions from employees she supervised, according to the city's watchdog.
Witzburg declined to comment to WTTW News about the decision by the Ethics Board.
Michael Dorf, Lightfoot's attorney, said the board's decision "avoided setting a dangerous precedent."
"We are pleased with today's Board of Ethics' decision, which was clearly based on the abundant evidence that neither Mayor Lightfoot nor anyone at her campaign intentionally targeted government email addresses for fundraising appeals," Dorf said. "The Lightfoot campaign conducted thorough due diligence to ensure that those who subscribed to fundraising solicitations did not use government email addresses. Mayor Lightfoot, like most major candidates involved in large scale campaigns, was never involved in personally monitoring email list subscribers, or in any other facet of email fundraising."
Conlon said the Ethics Board would post a memorandum connected to the case Tuesday that would focus on whether campaign committees should be subject to the Governmental Ethics Ordinance in addition to individual elected officials as well as individual candidates. That would require a change in city law approved by the Chicago City Council.
Lightfoot finished third in her bid for reelection, failing to advance to the runoff won by Mayor Brandon Johnson.
In March 2022, the Chicago Board of Ethics warned Lightfoot to stop sending emails touting her bid for reelection and raising campaign cash to Chicago employees at their cityofchicago.org email addresses, as first reported by the Chicago Tribune.
In January, WTTW News was the first to report that Lightfoot's campaign sent an email to Chicago Public Schools teachers asking them to encourage their students to volunteer to help Lightfoot win a second term as mayor – and earn class credit. Lightfoot's campaign sent similar emails to City Colleges faculty members.
After first defending the emails, Lightfoot told reporters that it had been a mistake for her campaign to send those emails and blamed "a young staffer" for making a "mistake" that was "well intentioned."
---