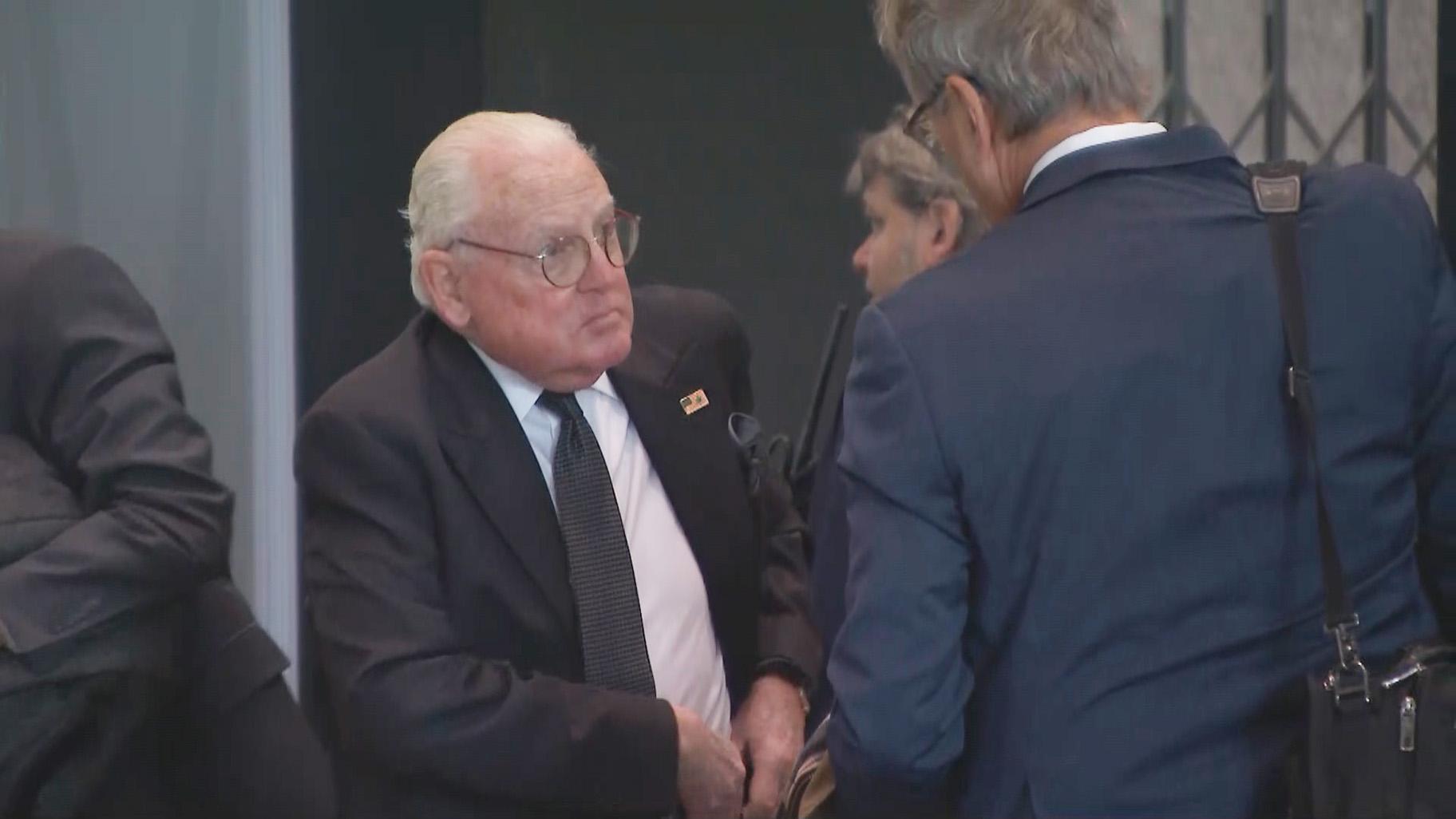 Former Chicago Ald. Ed Burke makes his way through security at the Dirksen Courthouse on Nov. 6, 2023. (WTTW News)
The racketeering trial of former Ald. Ed Burke is on hold for at least a week after an attorney in the case tested positive for COVID-19, the judge in the case said Thursday.
That puts the courtroom showdown further behind schedule after three days of jury selection that moved at a snail's pace. Soon after Burke pleaded not guilty, the COVID-19 pandemic shut down the federal court system, helping to delay his trial for nearly five years after his City Hall and ward offices were raided in November 2018.
Two other lawyers in the case are also experiencing COVID-19 symptoms, forcing to U.S. District Court Judge Virginia Kendall to put the trial on hold until Nov. 16.
From an initial pool of more than 100 prospective jurors, 38 have advanced from the initial round of questioning by Kendall as well as attorneys for Burke and his two co-defendants, Peter Andrews and Charles Cui. Another 10 potential jurors must join that panel before attorneys can start selecting the final panel of 12 jurors and two alternates.
The trial is expected to last six weeks, meaning a verdict could come just before Christmas, and days before the former alderperson turns 80 on Dec. 29.
Increasingly frustrated by the slow pace of jury selection, which began Monday, Kendall had told attorneys to expect to finish jury selection Thursday morning and be prepared to deliver their opening statements Thursday afternoon.
Burke faces 14 charges of racketeering, bribery and extortion. Racketeering charges — usually brought against members of the mob or street gangs — allege a pattern of corruption unknown to its victims.
Contact Heather Cherone: @HeatherCherone | (773) 569-1863 | [email protected]
---