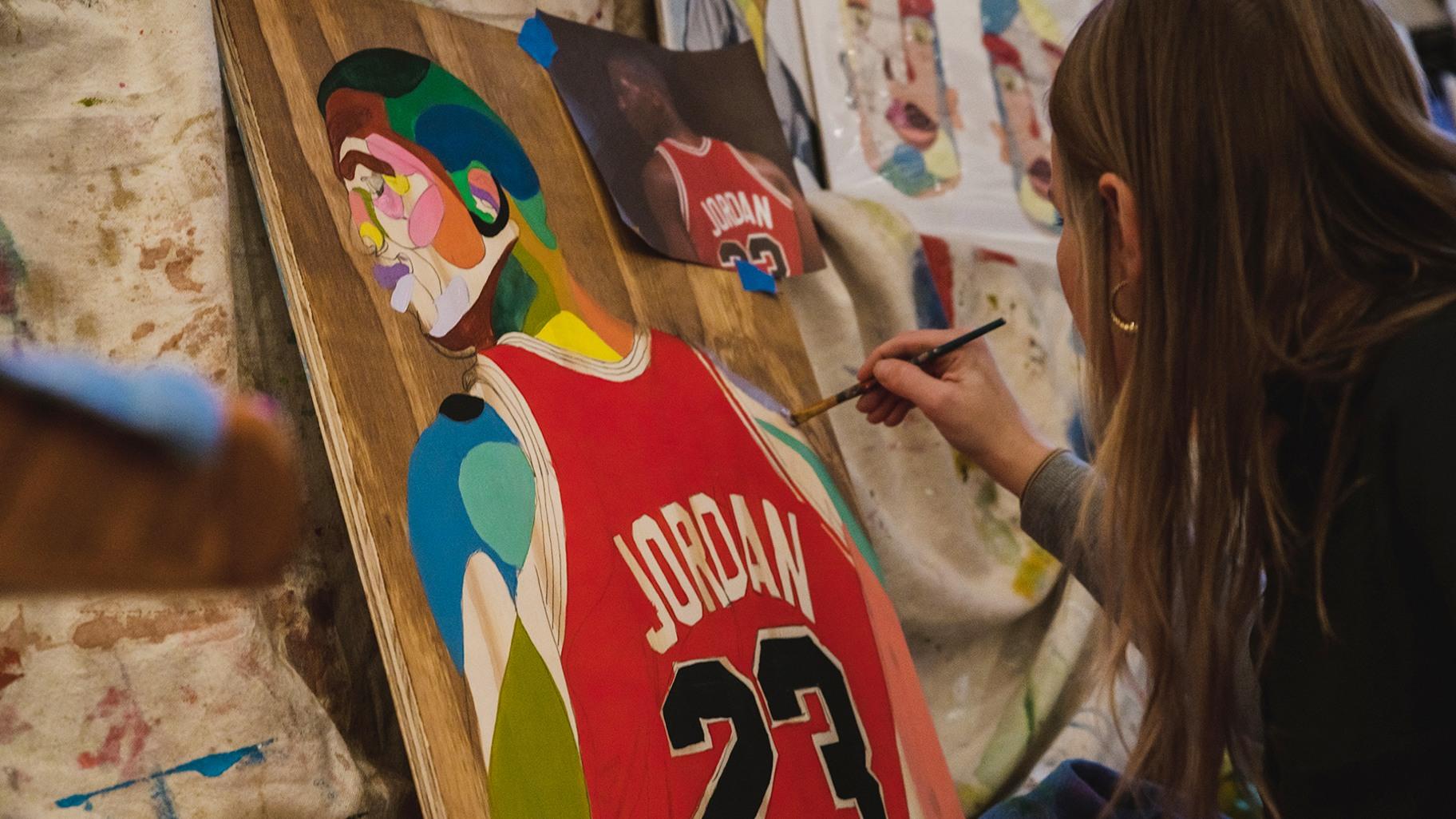 Artist Shannon Kay Lewis will be featured at Shanlandia during the Andersonville Arts Weekend. (Courtesy of Andersonville Chamber of Commerce)
1. Admire
See what Chicago's art scene has to offer at sites across the city. Since 2011, the West Town Art Walk has showcased the neighborhood's artists and local businesses; check out galleries, self-guided walking tours and home and garden retailers. The Andersonville Arts Weekend promises to transform the neighborhood into a walkable art gallery with more than 100 multidisciplinary artists; expect block parties, art walks, artist receptions and live music. The inaugural Chicago Exhibition Weekend (CXW) features exhibitions, openings and events across the city; more than 55 galleries, institutions and artist-run spaces are represented.
Details for West Town Art Walk: 5-8 p.m. Friday, noon-8 p.m. Saturday at locations across the West Town neighborhood. Free
Details for the Andersonville Arts Weekend: Times, locations and costs vary Friday to Sunday in the Andersonville neighborhood
Details for Chicago Exhibition Weekend: Times, locations and costs vary Friday to Sunday. Museums are charging regular admission fees; most events free
---
Looking for more events? The Lincoln Square Ravenswood Apple Fest and Highland Park Oktoberfest return this weekend. Check out those and more in our 2023 Chicago Festival Guide.
---
2. Imagine
Meet Little Amal, a 12-foot puppet of a 10-year-old Syrian refugee girl, when she stops in Chicago on her Amal Walks Across America tour. Amal has traveled more than 6,000 miles in 15 countries as a symbol of human rights. Chicago events include sailing down the Chicago River; making "stone soup" with kids; and visiting spectators at Navy Pier, Maggie Daley Park and the Riverwalk.
Details: Times and locations vary Thursday to Saturday. Free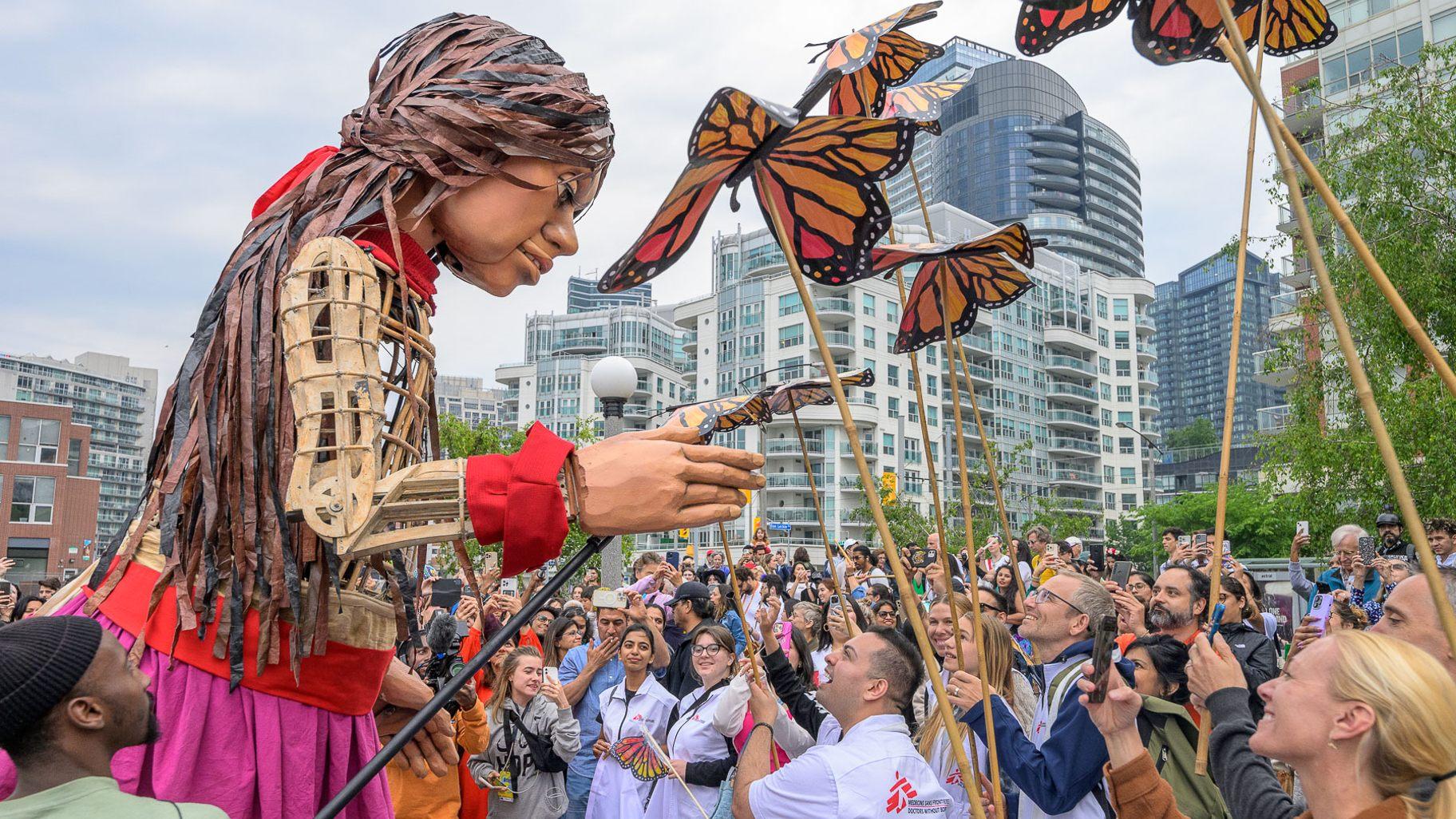 Little Amal in Toronto. (c) Luminato Festival, The Walk Productions. (Taku Kumabe)
---
3. Dash
The AIDS Run & Walk Chicago raises money for AIDS Foundation Chicago and more than 25 partner organizations to benefit programs and services for people living with and vulnerable to HIV.
Details: 8:30 a.m.- 1 p.m. Saturday at Soldier Field, 1410 Special Olympics Drive. $30-40 / MAP
---
4. Sip
Connect with nature and your favorite breweries at the 7th annual Beer in the Woods. The fundraiser supports Friends of the Forest Preserves, a Cook County conservation advocacy group. You'll find nature-inspired programming and beverages from more than 30 breweries and cideries. Food and non-alcoholic drinks are available for purchase.
Details: 2-6 p.m. Saturday at LaBagh Woods, 5275 N. Cicero Ave., Grove 2. Tickets start at $55. Non-drinker tickets start at $15; kids 4 and under free / MAP
---
5. Glow
Get into the fall spirit at Jack O' Lantern World, which boasts one of the nation's largest displays of jack-o'-lanterns. Thousands of pumpkins will be on display in the 3/4-mile walk, including massive jack-o'-lanterns that weigh more than 1,000 pounds.
Details: Friday through Oct. 29 at Paulus Park, 200 S. Rand Road in Lake Zurich. $20.99-24.99 ages 13+; $14.99-16.99 kids 3-12; ages 2 and under free / MAP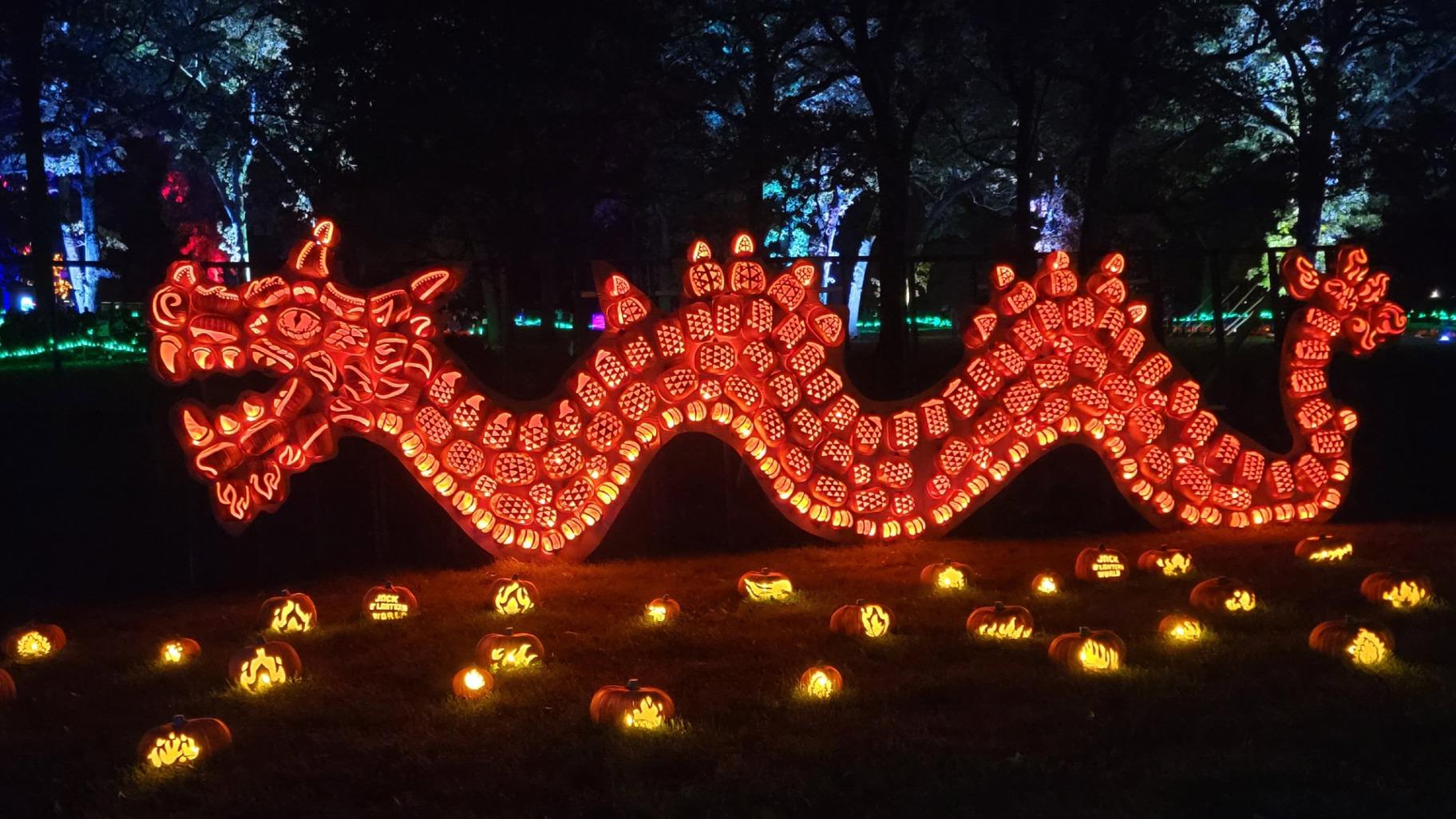 (Courtesy of Jack O' Lantern World)
Events listed are subject to change. We recommend double-checking times and locations before you head out the door. Want to share your upcoming events with us for consideration in a future roundup? Send us an email.
---