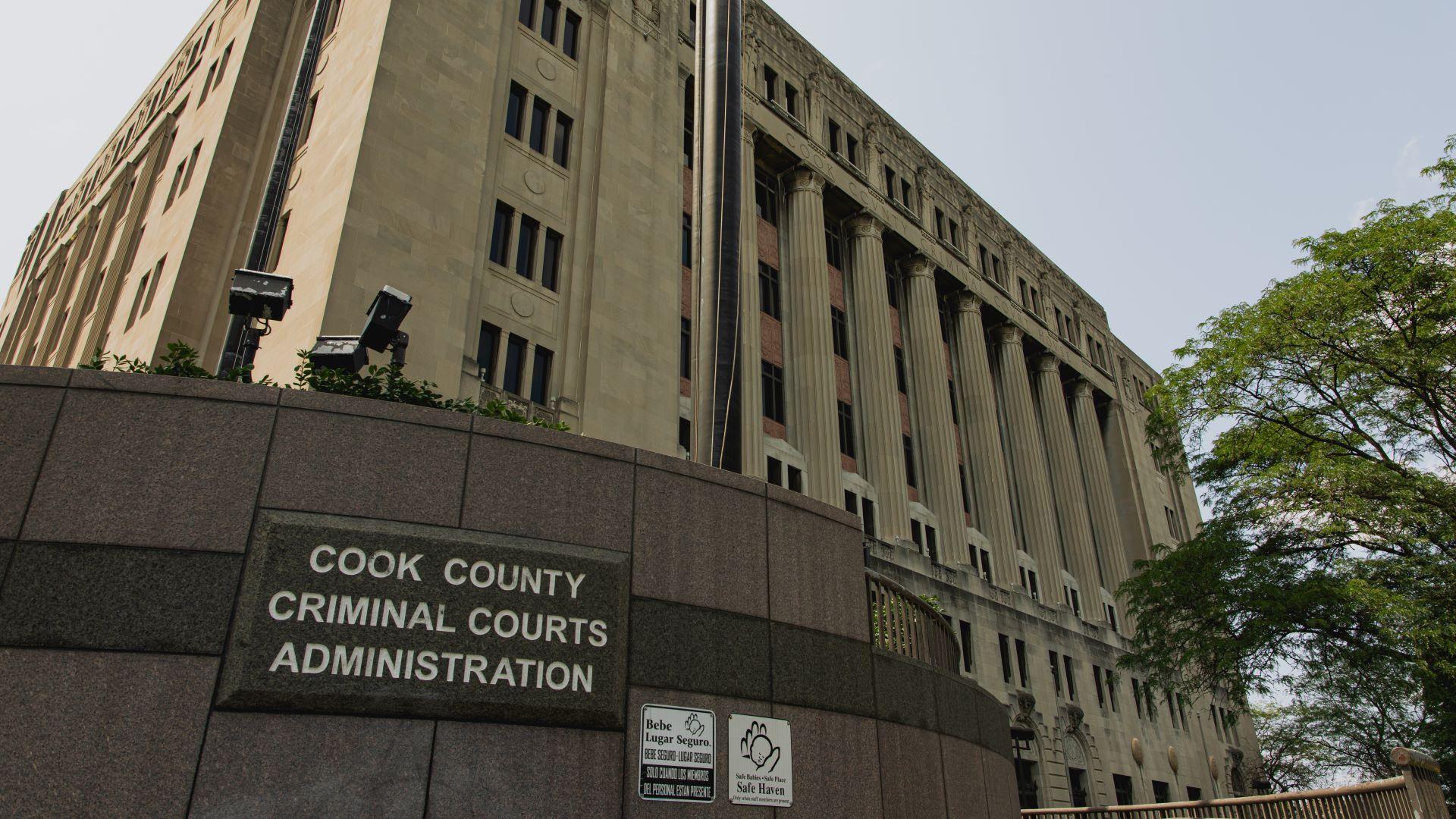 Leighton Criminal Court Building (Michael Izquierdo / WTTW News)
Cook County prosecutors have dropped murder charges against a man who spent more than three decades in prison following a 1989 double homicide.
The murder charges were dismissed against 53-year-old Francisco Benitez weeks after he was released from custody following a new bail hearing that came nearly 34 years after he was first imprisoned.
"I'm not bitter, the system just needs to be fixed," he said following the dismissal Tuesday. "It's very, very broken."
That hearing came after a Cook County judge vacated Benitez's convictions in the murders of teenagers Prudencio Cruz and William Sanchez. Reporting at the time from the Chicago Tribune indicated the victims, both 14, were running from a relative's home to the home of Sanchez's father in order to meet a curfew when they were killed.
According to the Tribune, prosecutors identified Benitez as a gang member and claimed he was looking for rival gang members who had been in the area near where the boys were located. After he failed to find any rivals, he instead shot the boys, the prosecutors alleged.
Benitez has maintained his innocence throughout his time in prison. His attorneys claim two of the detectives who investigated the case, Jerome Bogucki and Raymond Schalk, had allegedly manipulated witnesses and fabricated evidence in two other cases, which have also led to exonerations.
Two eyewitnesses to the shooting also identified someone other than Benitez as the shooter, his attorneys have said.
"After determining that we would not be able to sustain our burden of proof if this case was retried," a spokesperson for the Cook County State's Attorney's Office said in a statement Tuesday, "today in the interest of justice, we asked the court to dismiss the criminal case involving Francisco Benitez and the court granted our request."
Contact Matt Masterson: @ByMattMasterson | [email protected] | (773) 509-5431
---