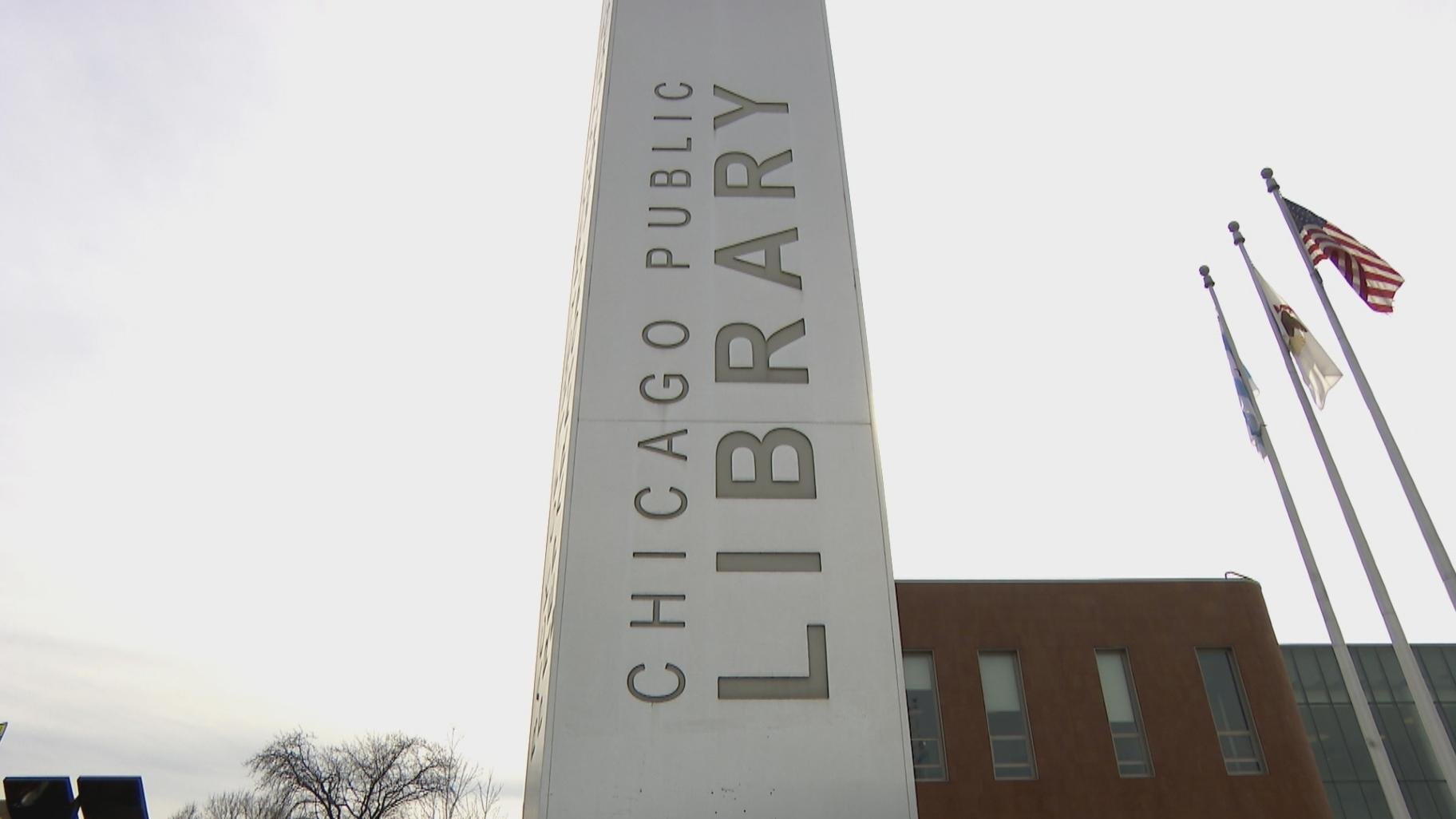 Chicago Public Library sign. (WTTW News)
Mayor Brandon Johnson denounced on Tuesday a spate of bomb threats that closed all branches of the Chicago Public Library on Sept. 14 and many suburban libraries during the past several weeks as "clearly an attack on our democracy."
Johnson said he was committed to keeping library patrons and workers safe in the face of the threats, which came after Gov. J.B. Pritzker, a Democrat, signed a measure that requires Illinois libraries to adopt a policy prohibiting the practice of banning books or face the loss of state grants.
Dozens of books, most dealing with issues of race, gender or sexuality have been banned in Republican-controlled states, including Texas, Florida, Missouri, Utah and South Carolina.
"There are extremists in this country, right-wing extremists, who want to disrupt our form of democracy and our life," Johnson said. "So much so they are working overtime to try to redo the Civil War. We are not going to give that to them. We are not going to submit to that kind of unclean spirit."
Johnson's remarks came at an event designed to celebrate a $250,000 grant from Comcast to expand the Chicago Public Library's cyber navigator program to 26 additional branches. The program is designed to help Chicagoans learn the basics of the internet and how to use computers to find a job or connect with social services.
No one has been arrested or charged in connection with the threats, which were made digitally, officials said. All of the threats were determined to be unfounded.
Contact Heather Cherone: @HeatherCherone | (773) 569-1863 | [email protected]
---