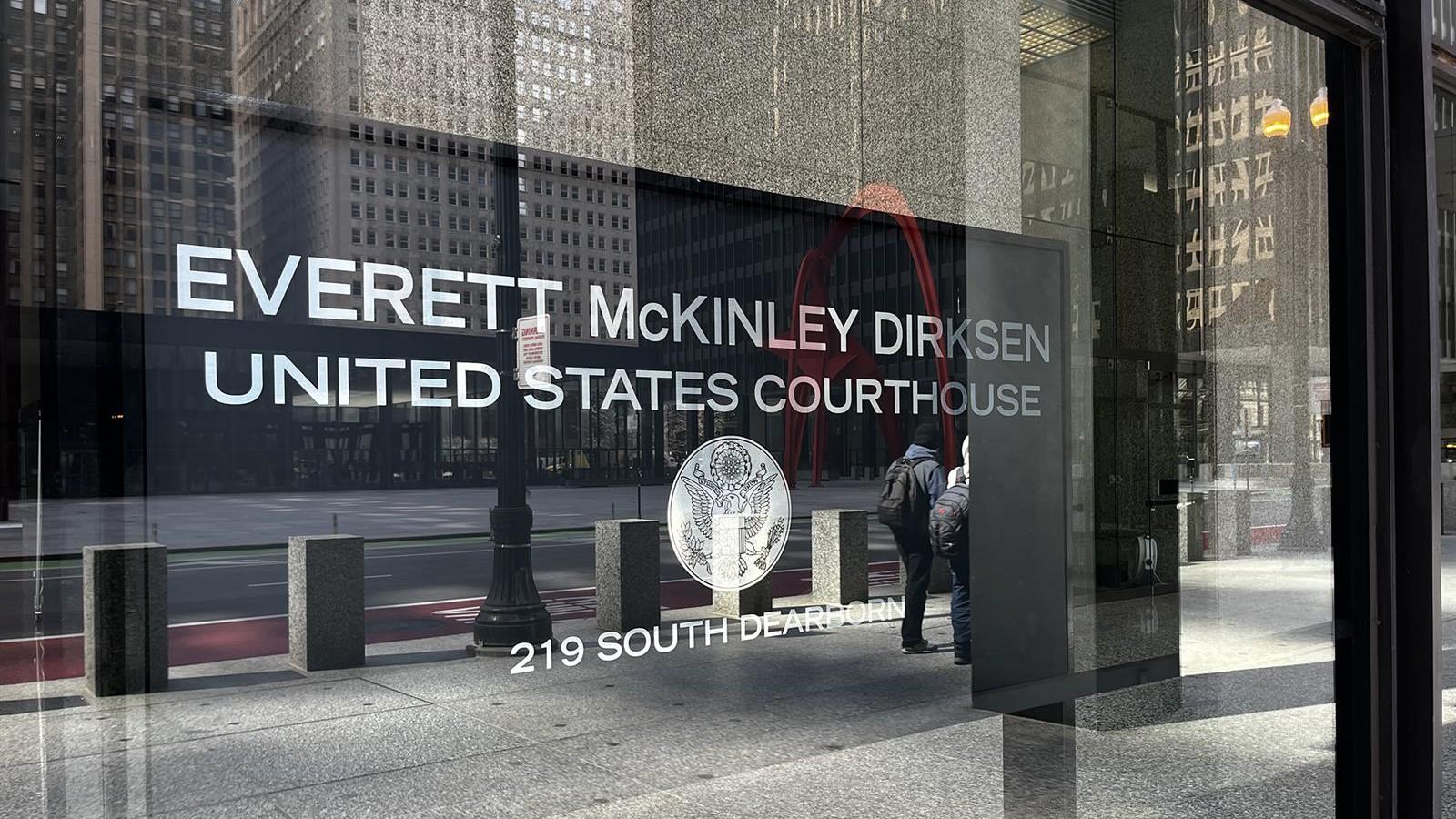 The Dirksen Courthouse is pictured in Chicago. (Capitol News Illinois)
A former federal prosecutor and ethics officer with the Cook County State's Attorney's Office is one step closer to becoming the first woman ever to lead Chicago's U.S. Attorney's Office.
The U.S. Senate Judiciary Committee on Thursday voted 12-9 in favor of recommending April Perry to become the next U.S. Attorney for the Northern District of Illinois. With the committee's approval, she is now set for a final confirmation vote before the full Senate.
"She has significant experience in the private sector and as a federal prosecutor," Illinois Sen. Dick Durbin, who leads the Judiciary Committee, said during Thursday's hearing. "I look forward to voting on her today."
Perry, who currently serves as senior counsel overseeing Global Investigations and Fraud and Abuse Prevention at GE HealthCare, was nominated by President Joe Biden to lead the Northern District of Illinois after John Lausch stepped down earlier this year.
Perry previously served from 2004 to 2016 as an assistant U.S. attorney in the Northern District of Illinois.
Following that stint, Perry worked as the chief ethics officer in the Cook County State's Attorney's Office from 2017 until 2019, when she reportedly resigned her position amid the Jussie Smollett case and subsequent investigation.
"We are pleased that the Senate Judiciary Committee has advanced the nomination of April Perry to serve as the next U.S. Attorney for the Northern District of Illinois," Durbin and fellow Illinois Sen. Tammy Duckworth said in a joint statement Thursday. "She was highly regarded by our screening committee and brings strong qualifications and a wealth of experience from her time in the U.S. Attorney's Office and in the private sector to the position."
While the Illinois senators believe Perry should be approved as soon as possible, Durbin noted that one Republican senator — Ohio's J.D. Vance — is holding up Department of Justice nominees from being quickly confirmed.
Vance earlier this year accused U.S. Attorney General Merrick Garland of using the DOJ to "harass Joe Biden's political opponents," adding that if continued "we will grind his department to a halt."
"If the Republican Party was really the party of 'law and order,' they would release their holds and allow these law enforcement officers to be confirmed without delay," Durbin and Duckworth said in their statement.
Morris Pasqual has served as acting U.S. Attorney in Illinois' Northern District since March, and will continue to do so until Perry is confirmed.
---