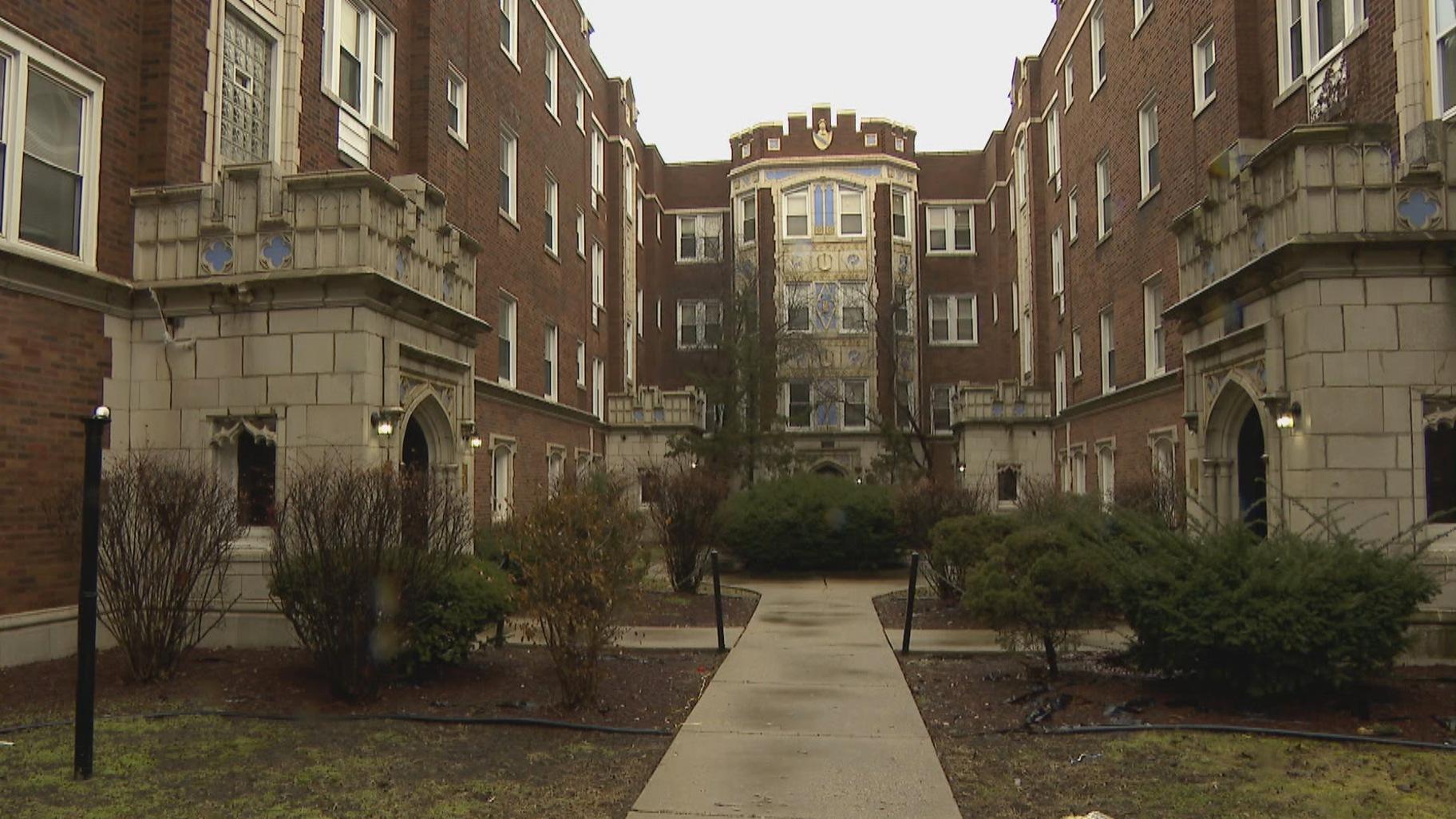 (WTTW News)
A yearslong fight over fears that the planned Obama Presidential Center in Jackson Park would push longtime South Side residents out of their homes reignited Thursday as two City Council members introduced a proposal to expand protections in place in Woodlawn to include South Shore.
Alds. Desmond Yancy (5th Ward) and Jeanette Taylor (20th Ward) introduced a measure backed by the coalition that has been pushing for a community benefits agreement designed to blunt the impact of gentrification spurred by the $500 million presidential center now under construction in Jackson Park.
In September 2020, the City Council unanimously backed a $4.5 million package designed to prevent the presidential center — now scheduled to open in 2025 after years of delays — from supercharging gentrification in Woodlawn, which is part of Taylor's ward. However, the agreement excluded South Shore in the 5th Ward, at the request of former Ald. Leslie Hairston.
Hairston retired from the City Council earlier this year and was replaced by Yancy. Yancy campaigned on promises to extend the protections in place in Woodlawn to South Shore, which supporters of the measure said is now "ground zero" of Chicago's housing crisis, with a high eviction rate and surging real estate prices.
The Obama Foundation did not oppose the Woodlawn protections, but resisted calls for a community benefits agreement.
"South Shore residents deserve to be able to stay in their neighborhood to benefit from the Obama Center and future development — not to be pushed out and replaced," said Dixon Romeo, executive director of Not Me We, a member of the coalition. "The South Shore Housing Preservation Ordinance ensures that we can have development without displacement by protecting renters, homeowners, and condo-owners alike."
Nonbinding referendums in February found widespread support for protections from gentrifcation among residents near the center, as well as for a plan to build affordable housing on the vacant lot at 63rd Street and Blackstone Avenue, the largest city-owned lot in Woodlawn, Romeo said.
Three-quarters of any units built on that lot should be affordable to renters who earn no more than 30% of the area's median income, or $33,090 for a family of four, according to the proposal.
Throughout South Shore, the measure would require at least 60% of any new residential development to be affordable to renters who earn no more than 30% of the area's median income.
In addition, the proposal would earmark $5 million for redevelopment of vacant homes and multi-unit buildings set aside for low- and moderate-income Chicagoans, as well as an additional $3 million for the city's Preservation of Existing Affordable Rentals program, which offers landlords financial assistance from the city to purchase or refinance multifamily residential buildings in exchange for keeping the units affordable for 30 years.
An additional $5 million would be added to the Chicago Low-Income Trust Fund and an additional $12 million set aside for grants and down-payment assistance, as well as $20 million for home improvement grants and $2.3 million for grants to pay off property tax debt incurred by long-term residents, according to the proposal.
Note: This article was updated to correct a name. 
Contact Heather Cherone: @HeatherCherone | (773) 569-1863 | [email protected]
---