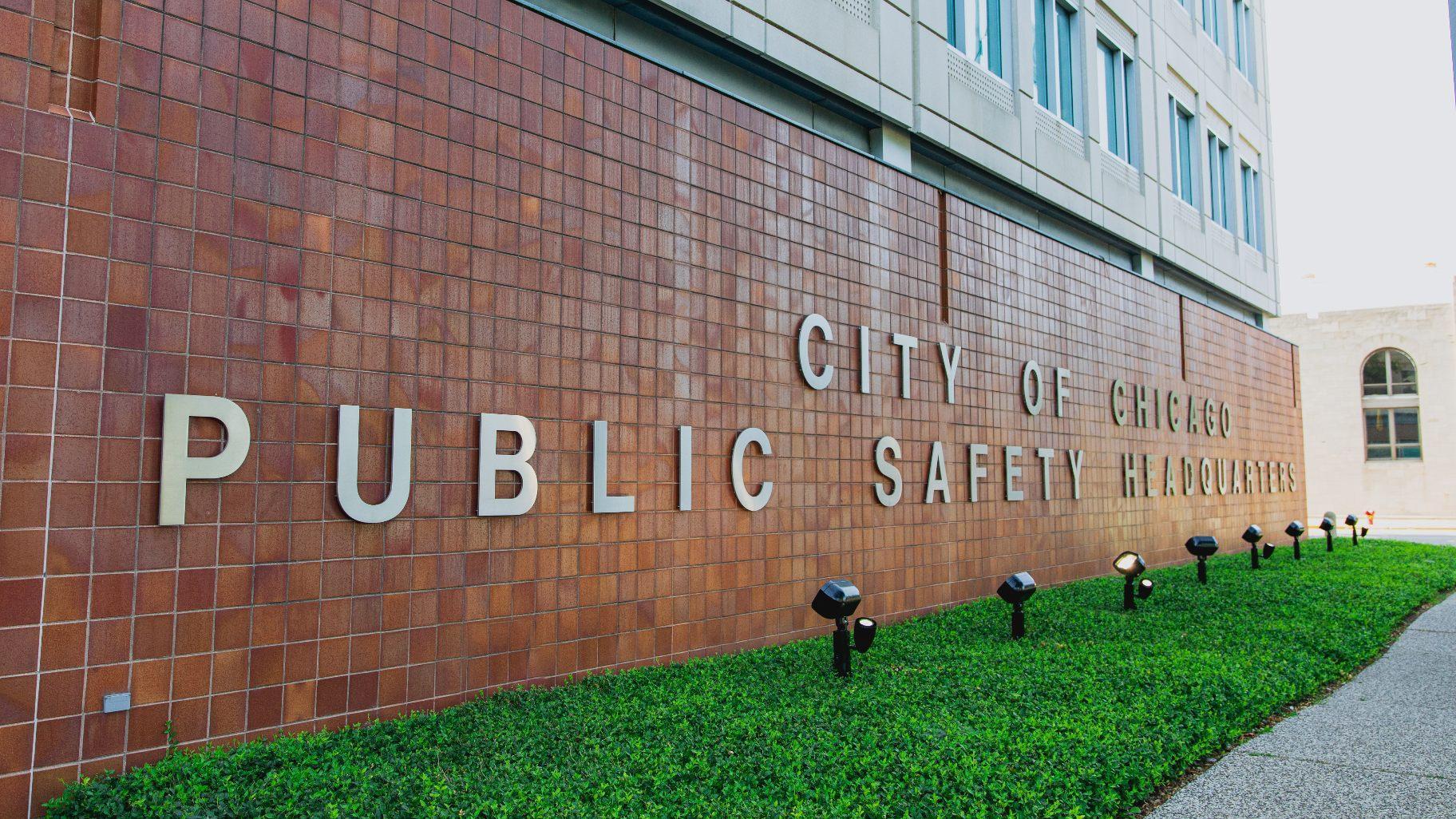 (Michael Izquierdo / WTTW News)
The Chicago City Council voted Thursday to spend $25 million to resolve two lawsuits brought by two men who spent a combined 34 years in prison before being exonerated of killing a basketball star in 1993.
Tyrone Hood served 22 years of a 75-year sentence after being convicted of the murder of Marshall Morgan Jr., who played for Illinois Institute of Technology. Wayne Washington spent 12 years in prison after pleading guilty to the slaying. Both convictions were later vacated, after evidence emerged that implicated Morgan's father, Marshall Morgan Sr.
The $25 million payment to resolve the lawsuits brought by Hood and Washington would be one of the largest police misconduct settlements borne by Chicago taxpayers in recent history, according to WTTW News data. 
Alds. Brian Hopkins (2nd Ward), Marty Quinn (13th Ward), Silvana Tabares (23rd Ward), Bill Conway (34th Ward), Anthony Napolitano (41st Ward) and Brendan Reilly (42nd Ward) voted against the settlement.
Chicago taxpayers have now spent $178 million since January 2019 to resolve lawsuits brought by more than three dozen people wrongfully convicted based on evidence gathered by Chicago Police Department officers, according to an analysis of city data by WTTW News.
Mayor Brandon Johnson said the toll of the wrongful convictions was more than just financial, after officers left Chicagoans "tortured and brutalized."
"On behalf of the city of Chicago, we are sorry," Johnson said in response to a question from WTTW News. "Those were mostly Black men. It's painful."
WTTW News identified seven major causes of police misconduct lawsuits, with wrongful convictions costing Chicago taxpayers approximately three times as much as the next most frequent cause of payouts, excessive force.
Both Hood and Washington accused former Detectives Kenneth Boudreau and John Halloran of fabricating evidence and coercing witnesses in an effort to solve the high-profile killing. Boudreau and Halloran have faced dozens of lawsuits and complaints alleging they physically abused those they suspected of committing crimes. In every instance, they have denied those allegations.
Under the terms of the settlement, Hood would get $17.5 million and Washington would get $7.5 million, Deputy Corporation Counsel Jessica Felter said. The city's insurance company would cover $5 million of the cost to resolve both lawsuits, Felter said.
Chicago taxpayers paid $91.3 million to resolve lawsuits that named 116 Chicago police officers whose alleged misconduct led more than once to payouts between 2019 and 2021, according to an analysis of city data by WTTW News.
Cases that involved at least one officer with repeated claims of misconduct accounted for 47% of the cost borne by taxpayers to resolve police misconduct cases between 2019 and 2021, according to the analysis.
In 2017, Chicago taxpayers paid $30 million to resolve four cases brought by four men who were convicted based on evidence gathered by Boudreau and spent a combined 64 years in prison for crimes they did not commit, Felter told the City Council's Finance Committee.
In all, five wrongful conviction cases naming Boudreau have been settled by the city, and another 10 wrongful conviction cases naming the now-retired officer are pending, Felter said.
Contact Heather Cherone: @HeatherCherone | (773) 569-1863 | [email protected]
---