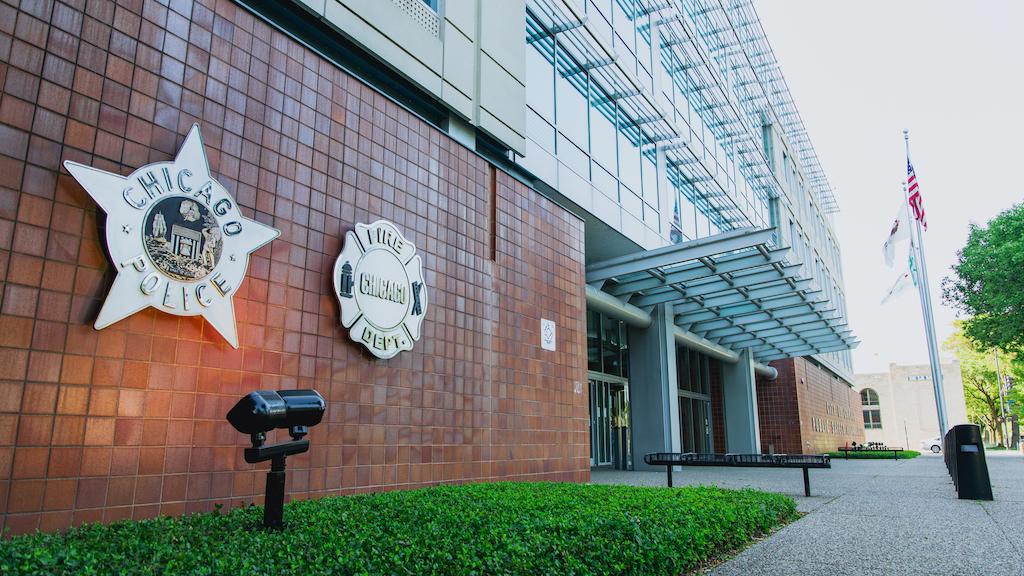 (Michael Izquierdo / WTTW News)
A pair of 15-year-old boys were among the six people killed by gunfire across Chicago over the Labor Day holiday weekend.
According to preliminary Chicago Police Department data, 39 people were shot in 33 separate shooting incidents between 6 p.m. Friday and 11:59 p.m. Monday. In addition to the six people who were fatally shot, a seventh person died of blunt force trauma.
A 28-year-old man was killed just after 6 p.m. Friday in the 3800 block of South Wentworth Avenue. He was outside when three people approached on foot and fired shots, striking him multiple times. He later died at a local hospital.
A 53-year-old woman was found dead at around 8 a.m. Saturday inside a home in the 4200 block of West Adams Street. A 59-year-old man has since been arrested and charged with murder.
A 34-year-old man was found with a gunshot wound on a sidewalk at around 3 p.m. Saturday in the 1100 block of West 58th Street. He was later pronounced dead.
A 30-year-old driver was fatally shot after he struck a man with a vehicle at around 4:30 p.m. in the 3800 block of West Madison Street. According to police, after hitting the man with his car, the man produced a firearm and shot the driver multiple times. He was pronounced dead at a local hospital.
Police said a 15-year-old boy was shot multiple times and killed at around 5 p.m. Sunday in the 2900 block of West Walnut Street. He was taken to a local hospital, where he died of his wounds.
Another 15-year-old died after he was shot multiple times at an unknown location and then dropped off at South Shore Hospital at around 7:30 p.m. Monday. Police said it's not known who drove him to the hospital.
A 23-year-old man was fatally shot at around 10 p.m. Monday in the 5200 block of West 64th Place. A witness drove the man to a Chicago fire station, but provided no information and left the area. The man, who had been shot in the chest, was taken to a local hospital where he was pronounced dead.
Contact Matt Masterson: @ByMattMasterson | [email protected] | (773) 509-5431
---