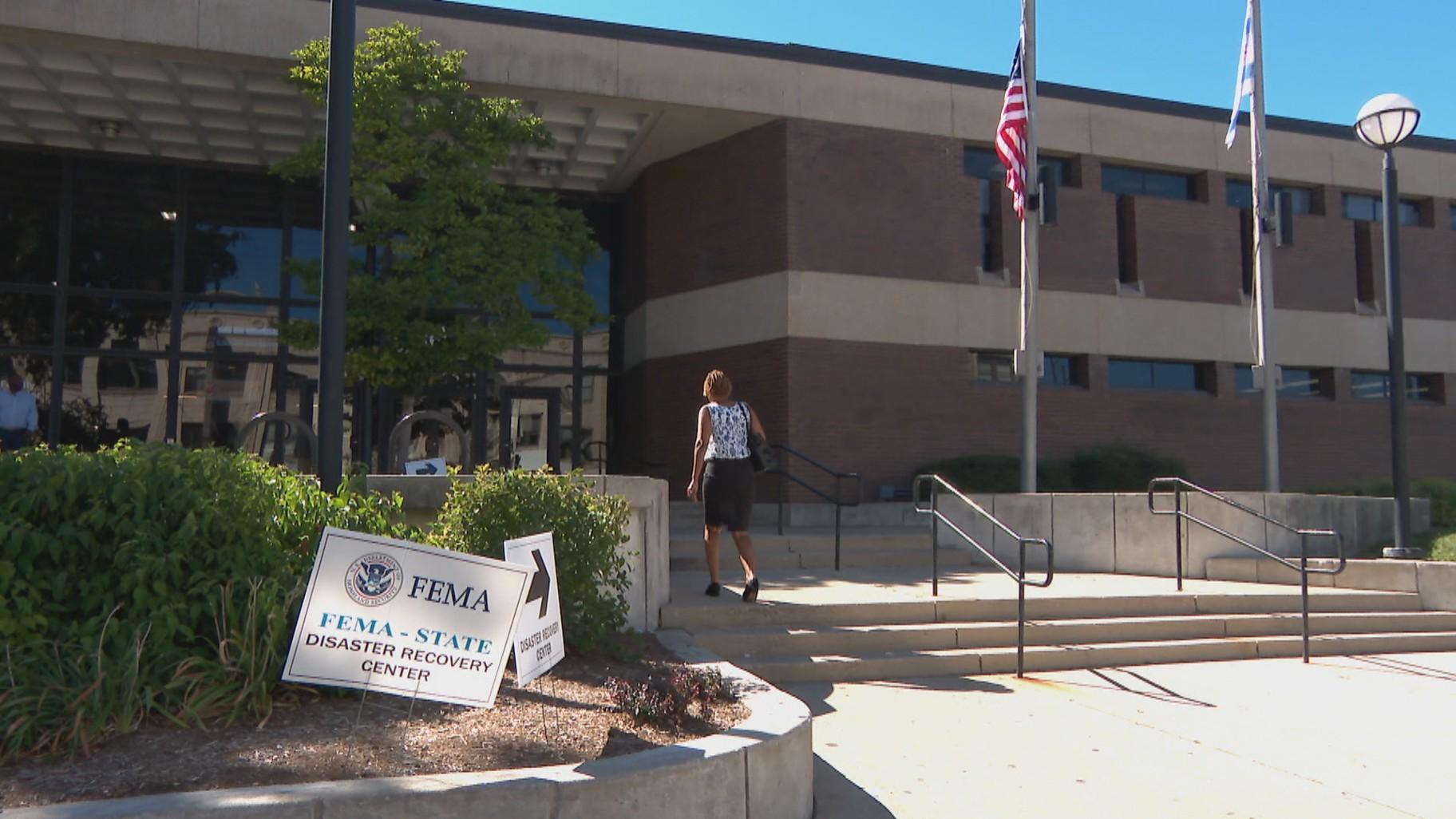 The Garfield Community Service Center on Aug. 31, 2023, located at 10 S. Kedzie Ave. in Chicago, is one of several disaster recovery center locations for residents to apply for federal assistance. (WTTW News)
Facilities are open on the West Side and in nearby suburbs to assist Cook County residents applying for federal assistance for damage caused by severe storms that occurred between June 29 and July 2.
Representatives with the Federal Emergency Management Agency and the U.S. Small Business Administration will be at the disaster recovery centers to answer people's questions about the application process and assistance programs available.
Financial assistance through FEMA can cover temporary housing, essential housing repairs, public transportation and medical expenses not covered by insurance. When applicable, FEMA will also refer people to SBA, where residents can apply for low-interest loans to cover other uninsured property or vehicle damage.
Federal funding was made available after a disaster declaration was issued Aug. 15 in Cook County for the June and July summer storms that hit West Side residents particularly hard. Flash floods with more than 8 inches of rain left many residents dealing with costly home repairs and emptying their basements of ruined items.
The deadline to apply for FEMA assistance and SBA disaster loans that cover physical property damage is Oct. 16. More details about the application process can be found here.
Disaster recovery center locations and hours:
Washington Square Mall (Austin North), 4851 W. North Ave., Chicago, IL 60639​​. Hours: Monday to Sunday, 7 a.m.-7 p.m.
Columbus Park Fieldhouse (Austin South), 500 S. Central Ave., Chicago, IL 60644. Hours: Monday to Friday, 8:30 a.m.-7 p.m. Saturday, 9:30 a.m.-6 p.m. Closed Sundays. Labor Day, 9 a.m.-2 p.m.
Garfield Community Service Center (Garfield Park), 10 S. Kedzie Ave., Chicago, IL 60612. Hours: Monday to Sunday, 7 a.m.-7 p.m. (open Labor Day)
Morton College (Cicero), 3801 S. Central Ave. Cicero, IL 60804. Hours: Monday to Saturday, 7 a.m.-7 p.m. Closed Sundays.
Berwyn Grove Ave Parking Garage (Berwyn), 3310 Grove Ave., Berwyn, IL 60402​​. Hours: Monday to Sunday, 7 a.m.-7 p.m.
A FEMA statement said additional centers will be opening soon. To find the center nearest you, visit the agency's facility locator.
You can also apply for assistance online at disasterassistance.gov, by using the FEMA app or by calling 1-800-621-3362. To apply for SBA disaster loan assistance online, visit disasterloanassistance.sba.gov/ela/s/ or call SBA's customer service center at 1-800-659-2955.
Contact Eunice Alpasan: @eunicealpasan | 773-509-5362 | [email protected]
---