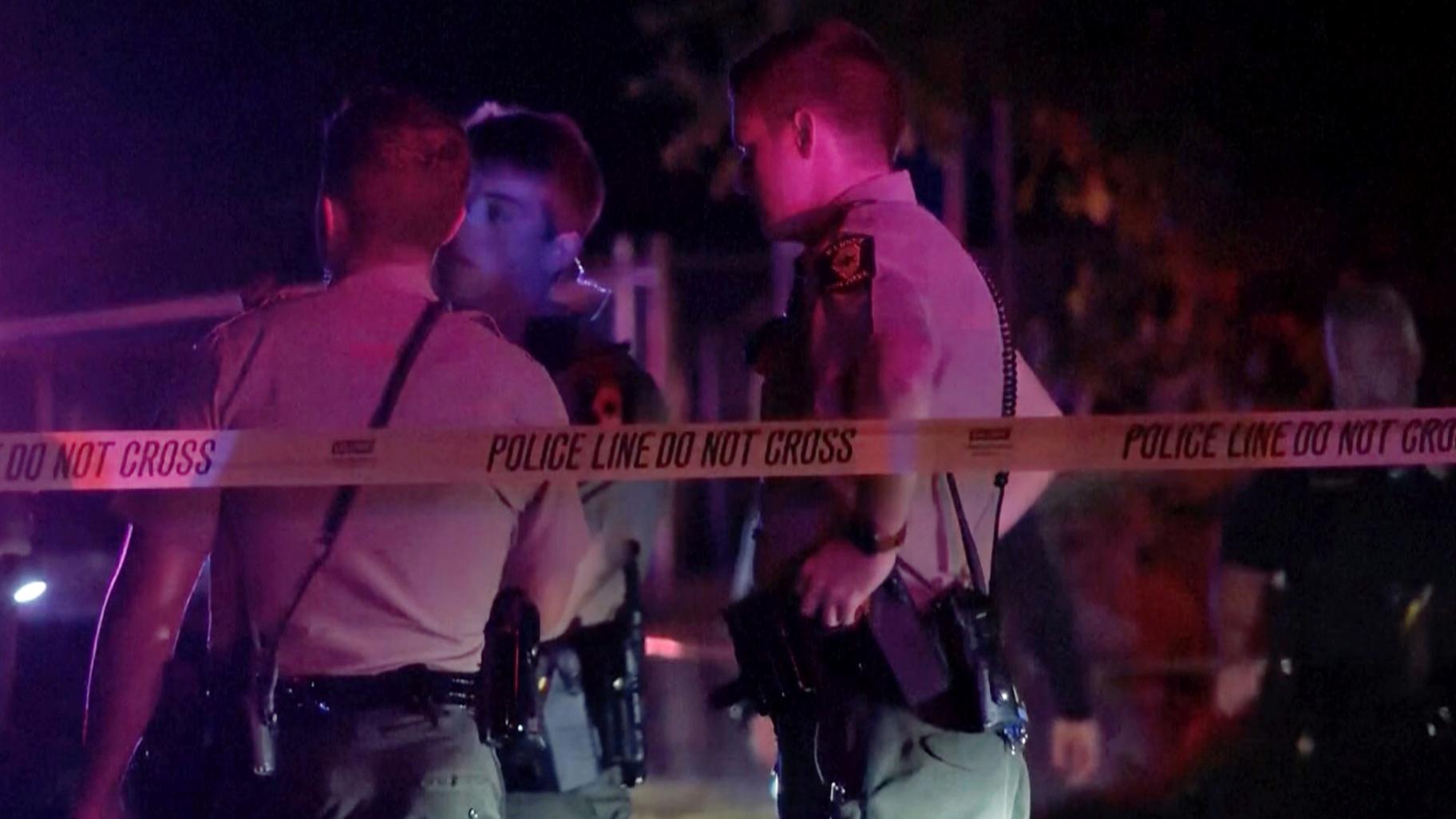 Law enforcement agents respond to the scene of a shooting late Wednesday, Aug. 30, 2023 in Peoria, Ill. Several people were shot and two of them were in critical condition, police said. (WEEK/WHOI via AP)
PEORIA, Ill. (AP) — Five people were shot and wounded, two of them critically, in a hail of bullets in the central Illinois city of Peoria, authorities said.
The shooting happened at around 9 p.m. Wednesday, police said in a news release, noting that 29 shots were fired. The news release didn't say whether police were pursuing specific suspects or whether there might still be a danger to the public, and police didn't immediately respond to Thursday messages seeking further information.
The wounded — all adult or juvenile males — as well as a sixth person who suffered a laceration, were taken to a hospital, police said. Aside from an adult and juvenile who were in critical condition, none of the others' injuries were believed to be life-threatening.
"When we arrived here, obviously there was chaos," Police Chief Eric Echevarria told WEEK-TV. "You can imagine when you have six victims and family members, and everybody that comes out from their homes, nobody wants to hear that amount of gunfire in their neighborhood. One round is enough, let alone 29 rounds."
In addition to the police, members of the Peoria County Sheriff's Department, the Illinois State Police and the Bureau of Alcohol, Tobacco, Firearms and Explosives responded.
The shooting was the fourth in as many days in Peoria, a city of about 110,000 about 120 miles southwest of Chicago. In one, a 17-year-old boy was charged Wednesday with first-degree murder in a Saturday shooting that killed a 21-year-old man. In another, a 34-year-old man died Saturday after suffering multiple gunshot wounds, the (Peoria) Journal Star reported.
A third shooting on Tuesday left a juvenile with serious injuries.
---