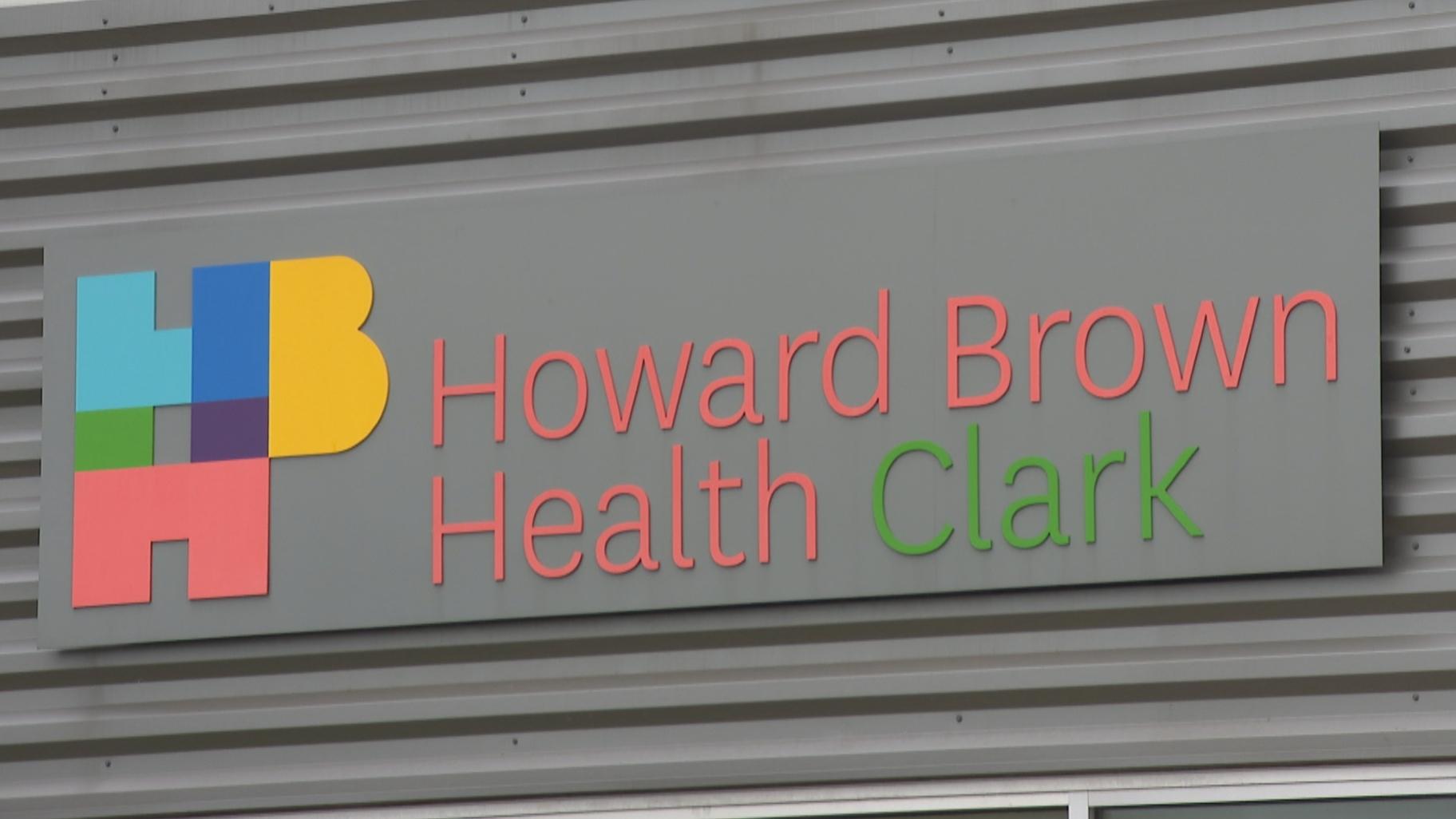 Howard Brown Health sign. (WTTW News)
Following recommendations from the National Labor Relations Board, Howard Brown Health reinstated the jobs of 24 workers who were previously laid off.
This move is part of the proposed settlement from Region 13 of the NLRB, which found merit to charges of unfair labor practices from the queer health care organization in July. Part of the charges stem from the firing of 61 unionized workers earlier this year.
It's a move Julian Modugno welcomes. Laid off in January, he is now back in his prior position as an events planner. He debated returning, but ultimately it was the patient population that brought him back.
"I would prefer to be doing this kind of work for people in my community," Modugno said.
The settlement asks for a return to status quo for laid off workers – including their original pay and benefits, said Tristan Bock-Hughes, senior lead organizer with the Illinois Nurses Association, who is representing Howard Brown Health Workers United.
While they offered the jobs back to 61 workers, only 24 accepted reinstatement. Originally that number was 25, but one worker changed their mind, said Katie Metos, vice president of external relations with Howard Brown. The jobs brought back range from graphic designer to health education.
Aly Garback is one of those workers who didn't accept the job. Garback worked for Howard Brown's In Power program, which specialized in services for queer people facing violence.
She said there wasn't clarity on the return of that program so she didn't accept her job back. 
"It was a really difficult decision," Garback said. "[My colleague and I] cried about it for like two weeks straight — we really wanted to come back."
Metos said while the program is gone, generalist case managers have completed training to handle similar cases.
The settlement also includes funding for back pay and consequential damages, Bock-Hughes said.
While Howard Brown has begun the reinstatement, management has not yet signed off on the settlement because there hasn't been a dollar amount tied to back pay, Metos said.
"We're currently working with our partners at the INA to ensure that we have all of those numbers correct and then we will be offering back pay to all the employees," Metos said.
Both parties go back to the bargaining table Wednesday.
"I think we're seeing a lot of movement right now, both sides are actively bargaining and it's definitely an increased pace,"  Modugno said.
---