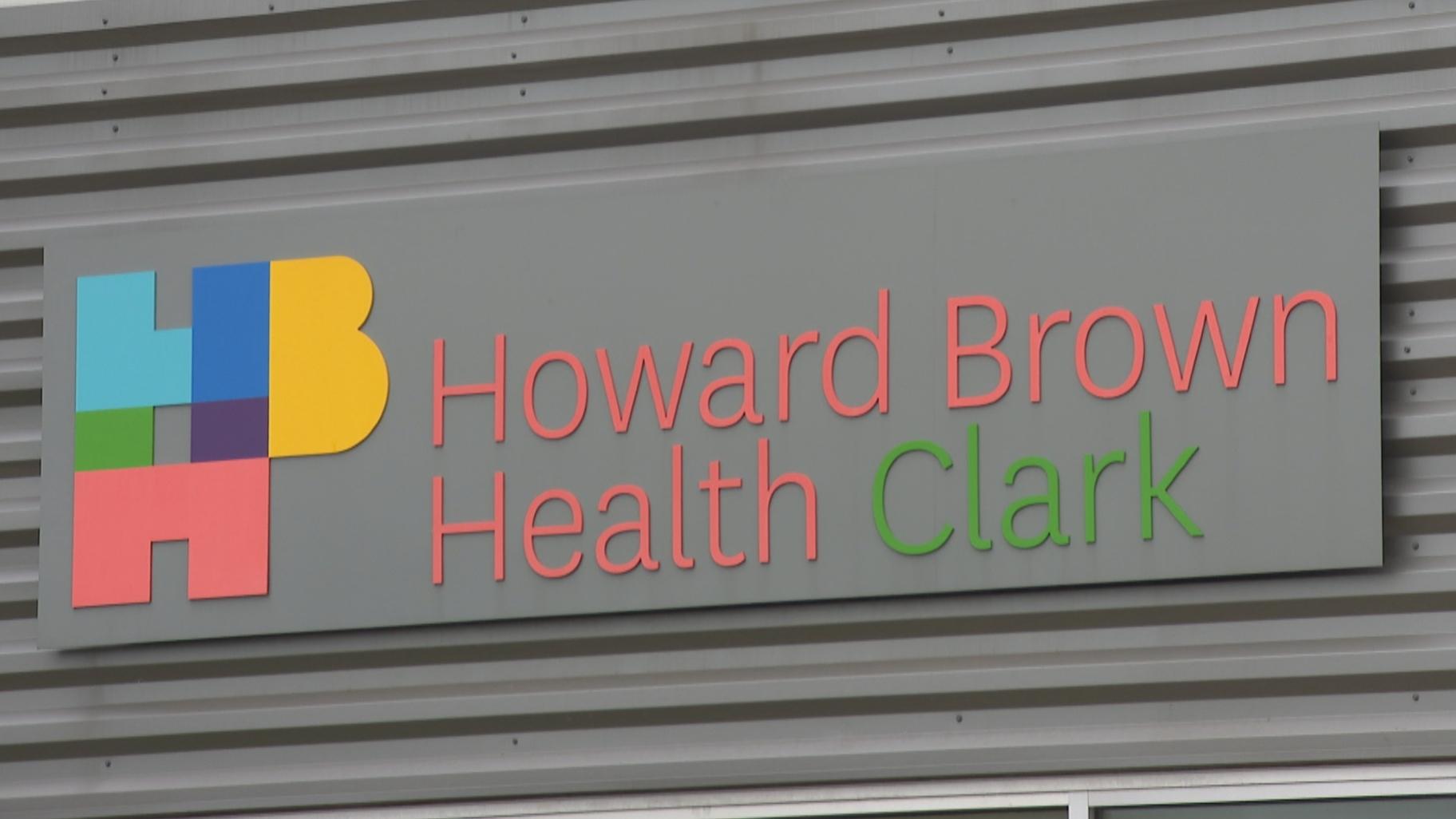 Howard Brown Health sign. (WTTW News)
In a win for Howard Brown Health Workers United, the National Labor Relations Board found merit to charges of unfair labor practices from the queer health care organization.
Region 13 of the NLRB, which encompasses Chicago, found merit or partial merit in the union's allegations that include Howard Brown participating in bad faith bargaining, creating the impression of surveillance, failing to provide information and declaring impasse and refusing to bargain over layoffs.
"It's a good feeling," said Lindsey Martin, who worked as a behavioral health consultant for Howard Brown before getting laid off earlier this year. "I think from the beginning we knew this wasn't right."
Martin was one of 61 unionized staff members Howard Brown laid off in January. The union went on a three-day strike over the layoffs.
Howard Brown leadership is disappointed and surprised by the ruling, said Katie Metos, vice president of external relations with Howard Brown Health.
"We want to resolve this as quickly as possible," Metos said. "It's very important to us that we can continue towards our No. 1 agency priority, which is service to our community and ensuring that patient care continues."
The merit determination means the NLRB has completed its investigation into the claims, said Matthew Bartmes, staff attorney with the Illinois Nurses Association, which represents HBHWU.
The NLRB regional office will now seek settlement between the parties. If they don't settle, the regional director will issue a complaint, resulting in a hearing with an NLRB administrative law judge who can order remedies.
Metos said leadership has not yet received information from the NLRB on what that settlement entails. Leadership is currently waiting on that information to work with legal counsel, the NLRB and the union to figure out next steps, Metos added.
But Bartmes is hoping the ruling could bring things back to the "status quo" prior to layoffs.
Before the layoffs, Aly Garback worked for Howard Brown's In Power program, which specialized in services for queer people facing violence.
She said she's proud of the work of the bargaining committee. But she's hesitant to return to her job because of In Power's dissolution.
"It feels kind of like a Scooby Doo villain, like the mask was ripped off," Garback said. "I can't go back, seeing how it was before."
Martin worked for Howard Brown for about eight years prior to getting laid off. The layoffs were tough, she said, and since then she's been able to find another job in her field.
If getting her job back is on the table, she said, she'd opt for backpay if possible.
"There are a lot of folks who feel like the damage has been done," Martin said. "There's too much mistrust."
Metos said that there will be financial implications due to this news that could impact bargaining. Any way the agency moves forward, there will likely be a financial payout to resolve the situation, she added.
"Depending on what the settlement looks like, depending on what appeal looks like, we're just going to have to figure out how that impacts our bottom line," Metos said.
The union said it's still moving forward with bargaining and plans to return to the table next week.
"I hope (the NLRB news) gives them an extra push to feel empowered," Martin said.
---