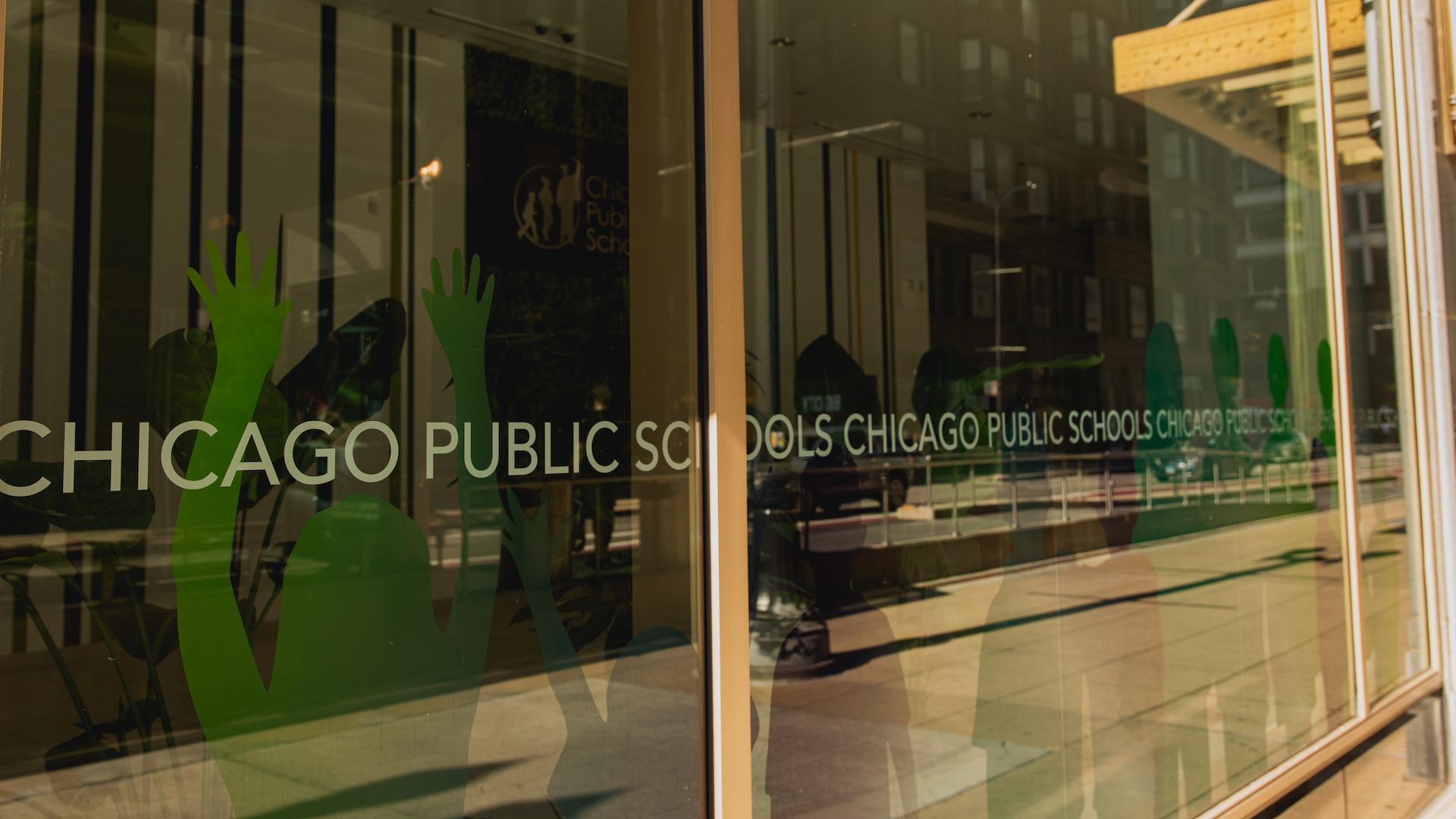 (Michael Izquierdo / WTTW News)
With classes set to resume next week, Chicago Public Schools is considering a plan to spend as much as $5 million on COVID-19 rapid tests for students and staff.
The city's Board of Education will vote next week on a one-year contract worth up to $5 million with the Pittsburgh-based Fisher Scientific company to provide COVID-19 testing supplies to the school district for the upcoming academic year.
"This agreement will allow us to continue providing rapid COVID-19 tests this coming school year as we shift away from the hybrid model of PCR testing and rapid testing to a fully rapid testing model," Jamie Tully, the district's director of health information and response for the Office of Student Health and Wellness, told the board during its agenda review meeting Wednesday.
According to Tully, CPS distributed around 1 million rapid tests throughout the 2022-23 school year.
CPS began offering in-school PCR testing in January 2021, Tully said, and eventually phased in rapid tests last school year as those offered results more quickly.
Under the contract, schools would receive automatic distribution of tests at different points throughout the school year — including the start of the year and at Halloween, Thanksgiving and during winter and spring breaks — and would be able to request more if their supplies run low.
Tests can also be made available to a student or staff member's family in certain situations.
Tully noted that federally funded programs offering free rapid tests have been winding down of late. The contract initially authorized a spend of up to $2.5 million, and she said the vendor increased that price following a national uptick in the number of COVID-19 cases.
Chicago remains at a low risk for COVID-19, according to recent data from the city's Department of Public Health. As of last week, Chicago was averaging 72 lab-confirmed cases and approximately 5.5 hospitalizations per day.
Some 300,000-plus CPS students are set to return to their classrooms for the start of the new school year next week.
Tully said the district's approach to COVID-19 testing and outbreaks will be similar to what it was last year. Anyone who does test positive is asked to report that result to the district and isolate at home for five days or until their symptoms are gone.
Anyone who has potentially been exposed to someone who has tested positive will be notified and encouraged to wear a mask in school for 10 days, though they won't be required to quarantine.
CPS in recent years had provided "care rooms" where symptomatic students could isolate, but Tully said the district will no longer do so. Instead, sick students would be sent home.
According to Tully, CPS has worked with CDPH officials to encourage both testing and vaccinations, and telling people to stay home when they're sick.
If approved, the contract would run from Sept. 1 until Aug. 31, 2024.
Contact Matt Masterson: @ByMattMasterson | [email protected] | (773) 509-5431
---