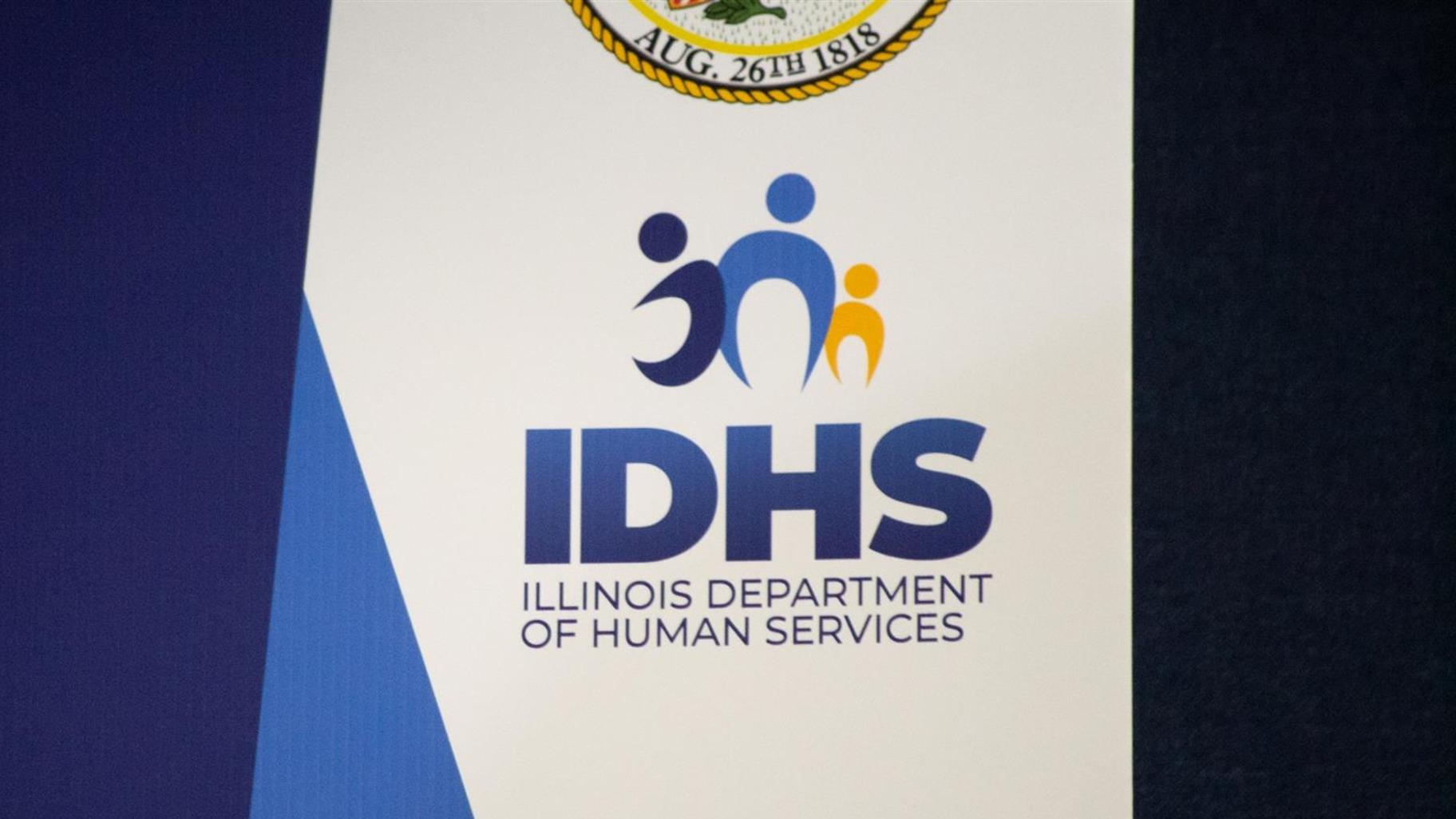 (Capitol News Illinois)
At Ludeman Developmental Center in Park Forest, 37 employees have been fired, resigned or face pending disciplinary action after a state watchdog found that they defrauded a federal pandemic-era small business loan program.
The employees who work at the state-run developmental center in south suburban Cook County include 32 mental health technicians – about 6 percent of frontline workers with that job – three residential services supervisors, one habilitation program coordinator and a licensed practical nurse.
A spokesperson for the Illinois Department of Human Services, the agency that runs the 383-bed residential center for people with intellectual and developmental disabilities, confirmed these additional details late last week.
Neil Olson, the general counsel for the Illinois Office of the Executive Inspector General, previously confirmed to Capitol News Illinois that dozens of employees of state agencies and other entities under the OEIG's jurisdiction are the subjects of an ongoing investigation into whether they fraudulently obtained Paycheck Protection Program loans. Beyond confirming the investigation, Olson declined to provide any additional details about the probe.
The U.S. Small Business Administration loans were intended to help small businesses remain open and their employees paid as COVID-19 forced mass shutdowns to protect public health. But in a rush to disburse the funds, fraudsters across the country stole billions of dollars meant to prop up mom-and-pop shops, a federal watchdog report found last month. The inspector general for the SBA estimated that the agency paid out more than $200 billion in "potentially fraudulent" aid during the pandemic – about 17 percent of the $1.2 trillion that was dispersed through the PPP and other similar programs.
The employees facing discipline sought loans for small businesses outside of their state work. But those businesses may not have existed, or if they did, may not have earned the income they claimed. The state workers who have faced disciplinary action to date received loans of at least $20,000. To receive that amount meant they claimed income in their second jobs of at least $100,000 on their PPP loan applications.
While state employees are not prohibited from secondary employment, state policies require employees to disclose outside work to the agencies that employ them. Certain state workers, such as managers and people who are responsible for procurement and other financial dealings, must also file statements of economic interest with the secretary of state's office that would detail any outside business ownership or income.
The investigations center around whether the workers filed fraudulent paperwork to obtain the loans, thereby acting in a way "unbecoming of a state employee," or failed to follow disclosure rules for secondary income – or both. State employees who took PPP loans for legitimate businesses that were properly disclosed would not face discipline.
IDHS is not the only Illinois government agency whose workers may face disciplinary action up to termination. But the loss of employees at the state's developmental centers is particularly troubling given longstanding challenges to maintain an adequate workforce and provide care to some of the state's most vulnerable citizens.
In total, IDHS confirmed that, as of early August, 47 of its workers had been fired, resigned or face pending discipline related to PPP loan fraud. The other 10 employees – five each – were employed at Kiley Developmental Center in Waukegan on the Wisconsin border and Shapiro Developmental Center in Kankakee, in north-central Illinois.
A July investigation by Capitol News Illinois, Lee Enterprises and ProPublica detailed numerous instances of patient abuse and neglect inside IDHS' seven statewide centers, including some circumstances that contributed to serious resident harm or death.
In prior statements, IDHS has attributed some of the problems at its centers to staffing shortages, while noting that workforce challenges in health care are a nationwide problem.
AFSCME Council 31, the union that represents most workers at Ludeman, has also publicly shared concerns about staffing issues at the state's 24/7 facilities, including developmental centers. In April, the union shared a report to its website specifically calling attention to concerns among workers at Ludeman. In the piece, a Ludeman employee says workers are sometimes asked to work multiple double or triple shifts in a week, leading to burnout and safety issues.
Anders Lindall, the spokesperson for AFSCME, did not respond to specific questions about the OEIG's widespread investigation into PPP loan fraud by state employees. "In any investigation that may lead to discipline, the union's role is to ensure that members are treated fairly, the contract is followed and due process is upheld," he said.
Previously, IDHS spokesperson Patrick Laughlin said in a statement that the agency takes OEIG's findings seriously.
"Falsifying a federal loan document, for significant and improper personal gain, calls into question one's character, honesty, and ability to act ethically," the prior statement read. "While the vast majority of IDHS' roughly 14,000 state employees are hard-working people of strong character who work tirelessly to help the most vulnerable, it is deeply concerning anytime an employee takes advantage of public programs."
In response to questions about how the loss of employees at Ludeman is affecting overall workforce shortages, Laughlin said in a new statement that the agency has been working to hire more staff at Ludeman since receiving notice of the PPP loan fraud among the center's workers. Because it is located in Cook County, the facility traditionally has a lower vacancy rate and larger applicant pool than the other centers located in rural areas and small towns, the agency added.
The OEIG is not a criminal law enforcement agency. It investigates state employees and others under its jurisdiction for misconduct and makes recommendations that could range from retraining to termination. But the OEIG has the authority to share its findings with law enforcement.
On June 30, Gov. J.B. Pritzker signed a bill into law that extends from five to 10 years the statute of limitations in Illinois to bring charges against people who fraudulently obtained pandemic-era aid, such as PPP loans and unemployment benefits.
Pritzker's office did not respond to detailed questions about the scope of the investigation into fraudulent PPP loans obtained by state workers. "We do not provide comment on investigative and disciplinary matters as they proceed through the appropriate processes," the governor's office said in a statement.
With respect to the new law, a spokesperson said that "the governor supports holding bad actors who took advantage of an unprecedented crisis accountable. It's important that authorities have more time to investigate these crimes and prosecute those who violated the law."
Capitol News Illinois is a nonprofit, nonpartisan news service covering state government. It is distributed to hundreds of print and broadcast outlets statewide. It is funded primarily by the Illinois Press Foundation and the Robert R. McCormick Foundation, along with major contributions from the Illinois Broadcasters Foundation and Southern Illinois Editorial Association.
---