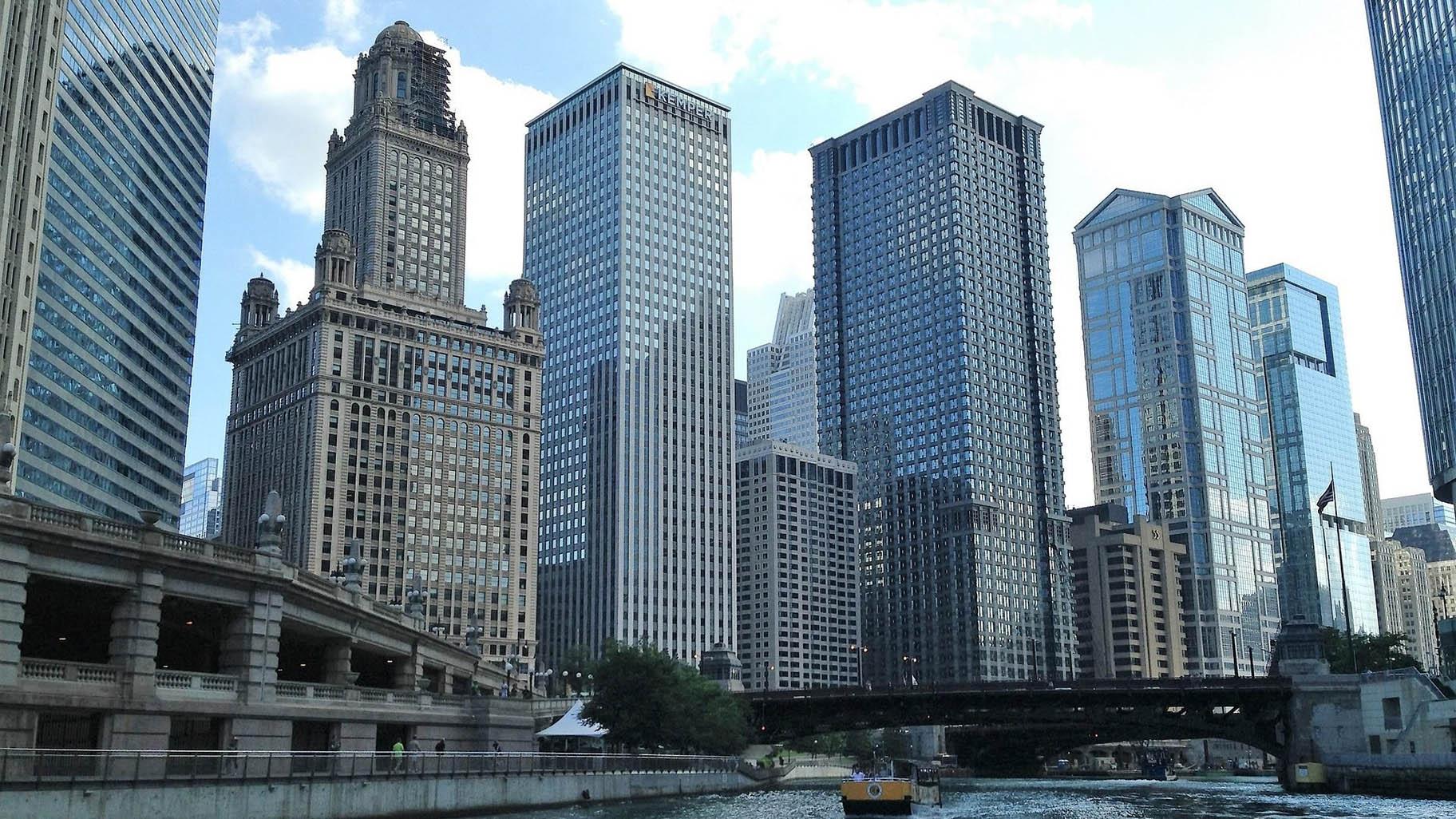 (Regina Shanklin / Pixabay)
Ahead of next summer's Democratic National Convention in Chicago, top Democratic officials on Tuesday signed a "labor peace agreement," reinforcing Democrats' longstanding ties to organized labor and limiting potential disruptions at the highly watched event.
The deal means that the Democratic National Committee will use union labor when available and that the unions won't strike during the four-day convention scheduled for next August.
"A labor peace agreement is a commitment that an employer will treat their workers with respect and dignity and in turn those workers will ensure that business runs smoothly," Chicago Federation of Labor President Bob Reiter said at the agreement signing ceremony Tuesday morning.
The agreement – the details of which are not being made public – comes more than a year ahead of the convention itself, which is scheduled for Aug. 19-22, 2024. The 13-month lead time places the labor agreement "earlier than ever before," according to Gov. JB Pritzker, who was on hand for Tuesday morning's ceremony at Chicago's McCormick Place.
Pritzker was a major force behind the campaign to lure the DNC to Chicago, with the city beating out Atlanta and New York in the bid to host the gathering.
Pritzker has been involved in Democratic presidential campaigning for more than a decade. At a June event in Chicago, President Joe Biden said that Pritzker "helped me more than anybody in America get elected last time." Pritzker was also involved in Hillary Clinton's 2008 campaign and was a delegate to past party conventions.  
On Tuesday, Pritzker touted Illinois' record on labor as a key reason that the DNC was coming to Chicago, a city that Reiter called the "hometown of the American labor movement."
"Illinois is one of the most pro-worker states in the country, guaranteeing paid leave for all, making collective bargaining a constitutional right, creating well-paying jobs by growing our economy and raising the minimum wage to a living wage," Pritzker said.
DNC Chair Jaime Harrison, who also attended a fundraiser with Vice President Kamala Harris in Chicago's Gold Coast neighborhood Monday night, claimed the level of engagement between the labor movement and the party is "probably the highest it's been in a long time."
Chicago Mayor Brandon Johnson, himself a longtime organizer with the progressive Chicago Teachers Union, committed to using the convention to bolster economic development in communities that have historically faced disinvestment.
"No one on this stage has a greater incentive for economic development to occur in those communities that have been dried out for some time, as someone who is raising their family in one of them," Johnson said.
Johnson declined to comment on any specifics in the agreement related to the subject.
The Chicago Federation of Labor and nine other unions signed the agreement with the DNC.
The Midwest is set to be a key battleground and a high-profile backdrop for the presidential election next year. Democrats' August convention next year will be preceded by the Republican National Convention in Milwaukee from July 15 to 18, 2024.
Illinois' primary election will be March 19, 2024, with the general election Nov. 5, 2024.
Beyond the agreement for the DNC, Illinois officials on Tuesday announced another milestone for organized labor: Illinois' largest public employees union, AFSCME Council 31, announced it has ratified a new contract with the state after its membership voted "overwhelmingly" in favor of the deal.
The agreement provides a 4 percent pay increase this year and a nearly 18 percent increase over the four years of the contract. Improvements to workplace safety and 12-week parental leave were also key provisions of the contract. AFSCME represents roughly 35,000 state employees in Illinois.
Capitol News Illinois is a nonprofit, nonpartisan news service covering state government. It is distributed to hundreds of print and broadcast outlets statewide. It is funded primarily by the Illinois Press Foundation and the Robert R. McCormick Foundation, along with major contributions from the Illinois Broadcasters Foundation and Southern Illinois Editorial Association.
---