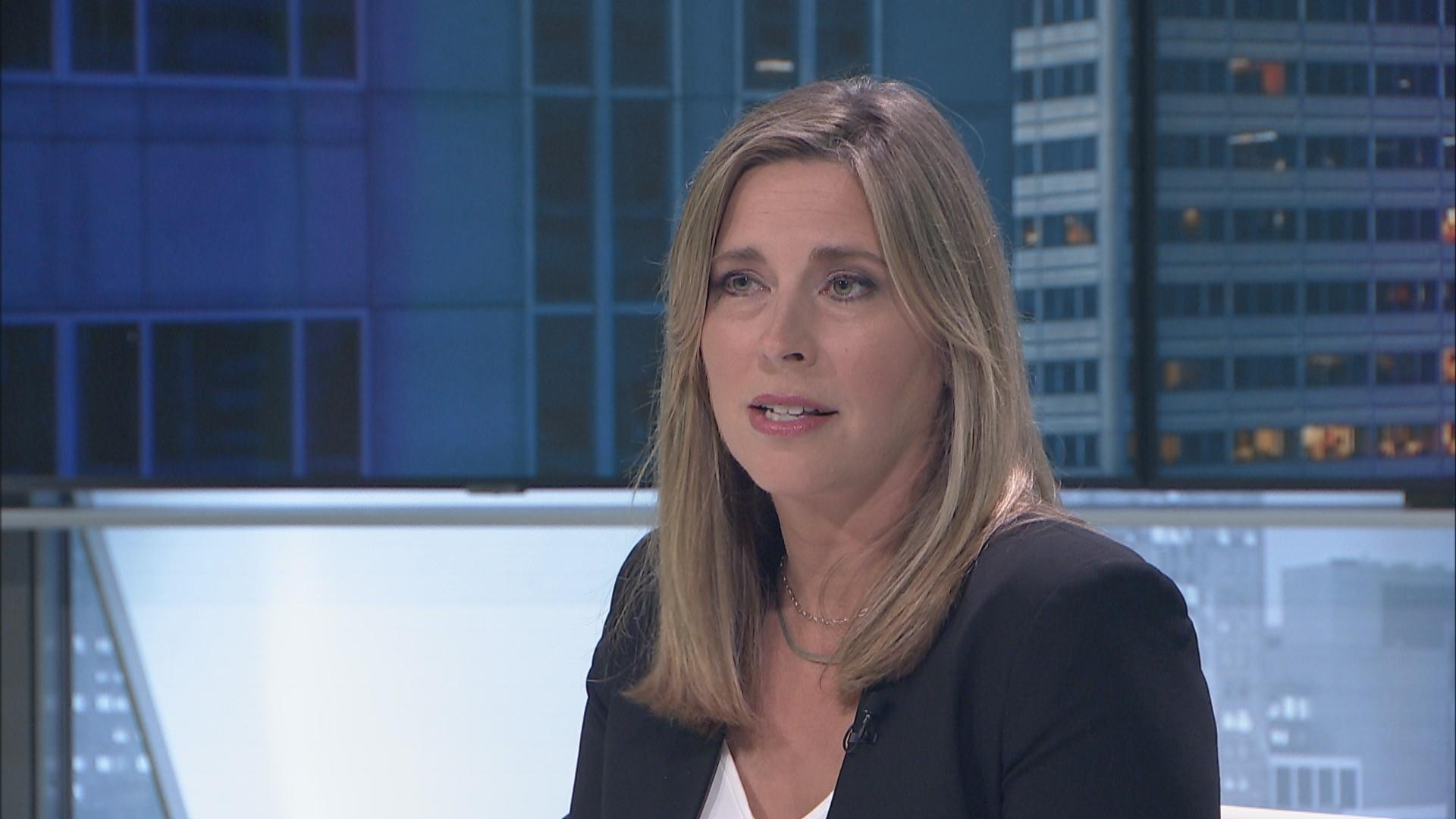 Andrea Kersten, chief administrator of Chicago's Civilian Office of Police Accountability, appears on "Chicago Tonight" on June 28, 2023. (WTTW News)
Officials with the agency charged with investigating police misconduct have yet to identify any victims as part of their probe of allegations that more than one officer assigned to a West Side police station had sexual contact with at least one of the migrants forced to sleep on the floor of the station after arriving in Chicago from the southern border.
Civilian Office of Police Accountability Andrea Kersten said Tuesday her agency launched a "broad" probe on June 6, immediately after officials received a formal complaint from a city employee. That complaint named a Chicago police officer and accused him of having "sexual contact with an unidentified, underage, female migrant and indicated that several other unidentified officers from the 10th District may have also been engaged in similar misconduct."
Those allegations had apparently been "circulating amongst various CPD and Office of Emergency Management and Communications officials," via text message, Kersten said.
The probe by the Civilian Office of Police Accountability, known as COPA, remains ongoing, Kersten said. Hours after the sexual misconduct allegations became public, Mayor Brandon Johnson's administration moved all of the migrants out of the Ogden (10th) Police District headquarters, which patrols Lawndale and Little Village, where the officers under investigation are assigned to work.
However, COPA has not gathered enough evidence to recommend that Interim Police Superintendent Fred Waller strip the officer of his badge and police powers, Kersten said.
During the probe, investigators received a similar complaint against an officer assigned to the Town Hall (19th) Police District headquarters, where officers who patrol Lakeview, Lincoln Park, Roscoe Village, Uptown and Ravenswood are assigned, Kersten said.
Neither the officer in that complaint nor the victim in that case have been identified, Kersten said.
In all, nearly two dozen complaints have been filed against officers, most involving verbal abuse, for their handling of the arrival of more than 11,000 migrants in the past 11 months, most of them from Central and South America, in Chicago, Kersten said. Most arrived on buses sent by Republican Texas Gov. Greg Abbott.
Kersten acknowledged that it was highly unusual for her to speak publicly about a misconduct investigation before its resolution, but said the level of public attention required "an open and transparent communication from COPA about the current state of our investigation."
Chicago Mayor Brandon Johnson vowed again Monday to move the 905 men, women and children still being forced to sleep on the floor of police stations across the city and at O'Hare and Midway airports into shelters as quickly as possible.
The migrants are waiting for beds to open up in one of 12 city shelters, which are now housing more than 5,313 people, according to city data.
As city officials scramble to feed, clothe and care for the migrants — while working to find them permanent homes — two of the largest shelters will have to close in the coming weeks as the City Colleges of Chicago prepare to welcome students back for the fall term, which starts Aug. 24.
Nearly 800 families are living at Daley City College on the Southwest Side and at Wright City College in Dunning on the Northwest Side, according to city data.
Contact Heather Cherone: @HeatherCherone | (773) 569-1863 | [email protected]
---