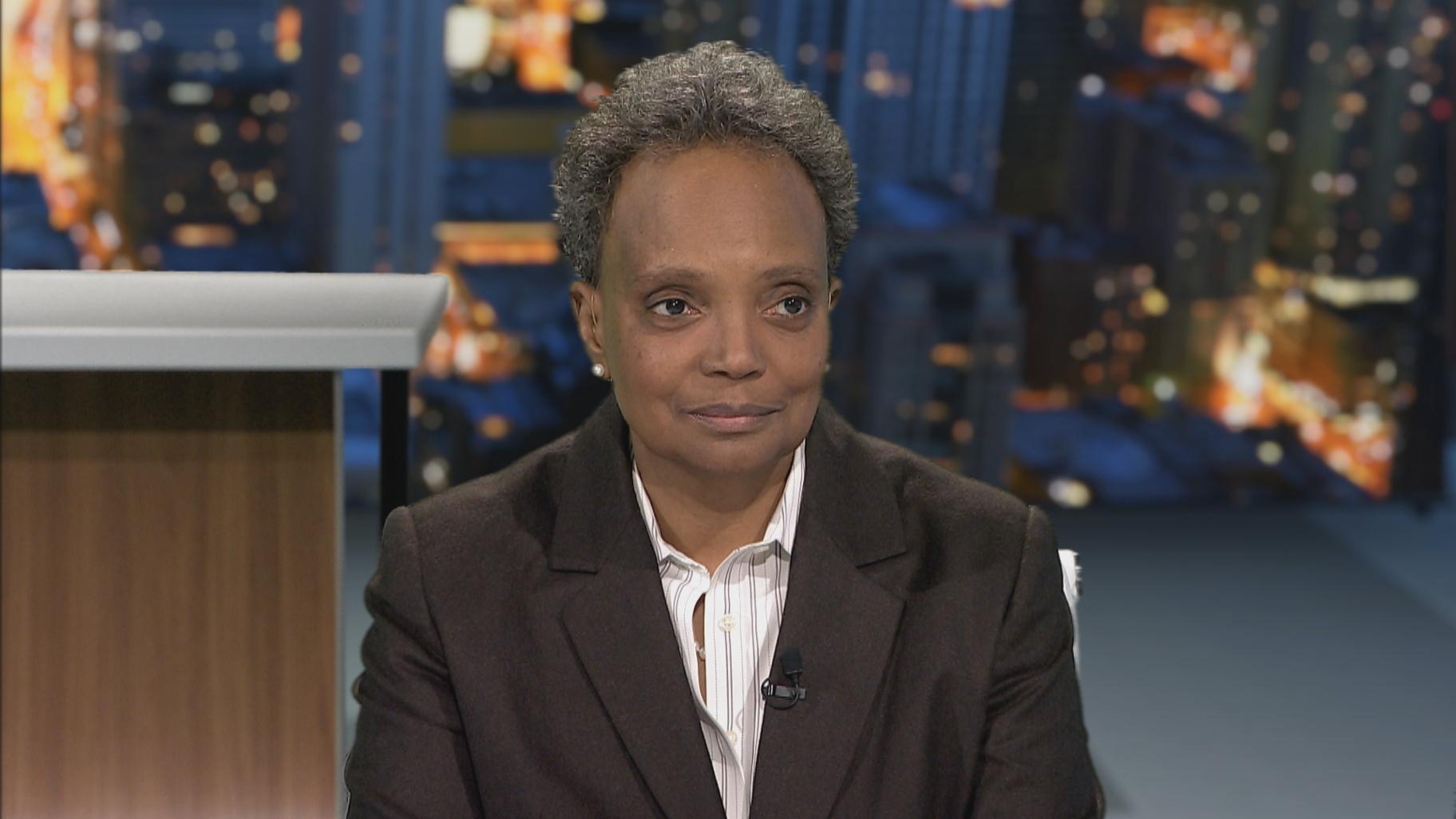 Mayor Lori Lightfoot appears on "Chicago Tonight" on Jan. 3, 2023. (WTTW News)
Former Mayor Lori Lightfoot violated the city's ethics ordinance when her campaign sent emails to city employees at their official city emails asking them to contribute to her bid for a second term, according to a report by the city's watchdog released Friday. 
Inspector General Deborah Witzburg's determination that the former mayor committed three violations of the city's Governmental Ethics Ordinance could trigger $60,000 in fines.
During the probe, the inspector general's office "obtained political campaign emails sent by the official's political campaign which demonstrated that the official misused their city title in pursuit of a political purpose, as well as misused the authority of their office and city email addresses for a political purpose. The political campaign emails also demonstrated that the official improperly solicited political donations from city employees, over whom the official had supervisory authority," according to the report.
Lightfoot failed to uphold her fiduciary duty to the city, misused city property by identifying herself in campaign emails as the mayor of Chicago and solicited campaign contributions from employees she supervised, according to the city's watchdog.
In keeping with the rules governing the inspector general and Chicago Board of Ethics, Lightfoot was not named in the report. However, Lightfoot's spokesperson confirmed in a statement that the former mayor is the subject of the probe, and vowed to contest the findings before the Chicago Board of Ethics, whose members she appointed. Lightfoot also appointed Witzburg, who launched the probe
The inspector general's findings are "demonstrably false," according to the statement from Lightfoot's spokesperson.
"At no point did our campaign intentionally take action to add government email addresses to this list, or to otherwise influence government employees to take political action," according to the statement, that added that the Lightfoot campaign "worked diligently to ensure that those who subscribed to our fundraising solicitations did not use any government email addresses."
Lightfoot herself did not monitor the massive list of emails her campaign used to rally supporters and raise cash, according to her spokesperson.
Lightfoot finished third in her bid for reelection, failing to advance to the runoff won by Mayor Brandon Johnson.
In March 2022, the Chicago Board of Ethics warned Lightfoot to stop sending emails touting her bid for reelection and raising campaign cash to Chicago employees at their cityofchicago.org email addresses, as first reported by the Chicago Tribune.
In January, WTTW News was the first to report that Lightfoot's campaign sent an email to Chicago Public Schools teachers asking them to encourage their students to volunteer to help Lightfoot win a second term as mayor – and earn class credit. Lightfoot's campaign sent similar emails to City Colleges faculty members.
After first defending the emails, Lightfoot told reporters that it had been a mistake for her campaign to send those emails and blamed "a young staffer" for making a "mistake" that was "well intentioned."
A probe into those emails by Witzburg as well as the Chicago Public Schools inspector general is ongoing.
After the WTTW News report created a political firestorm, Witzburg sent an email to Lightfoot's campaign admonishing them for failing to stop sending campaign emails to city employees at their work email addresses.
Contact Heather Cherone: @HeatherCherone | (773) 569-1863 | [email protected]
---