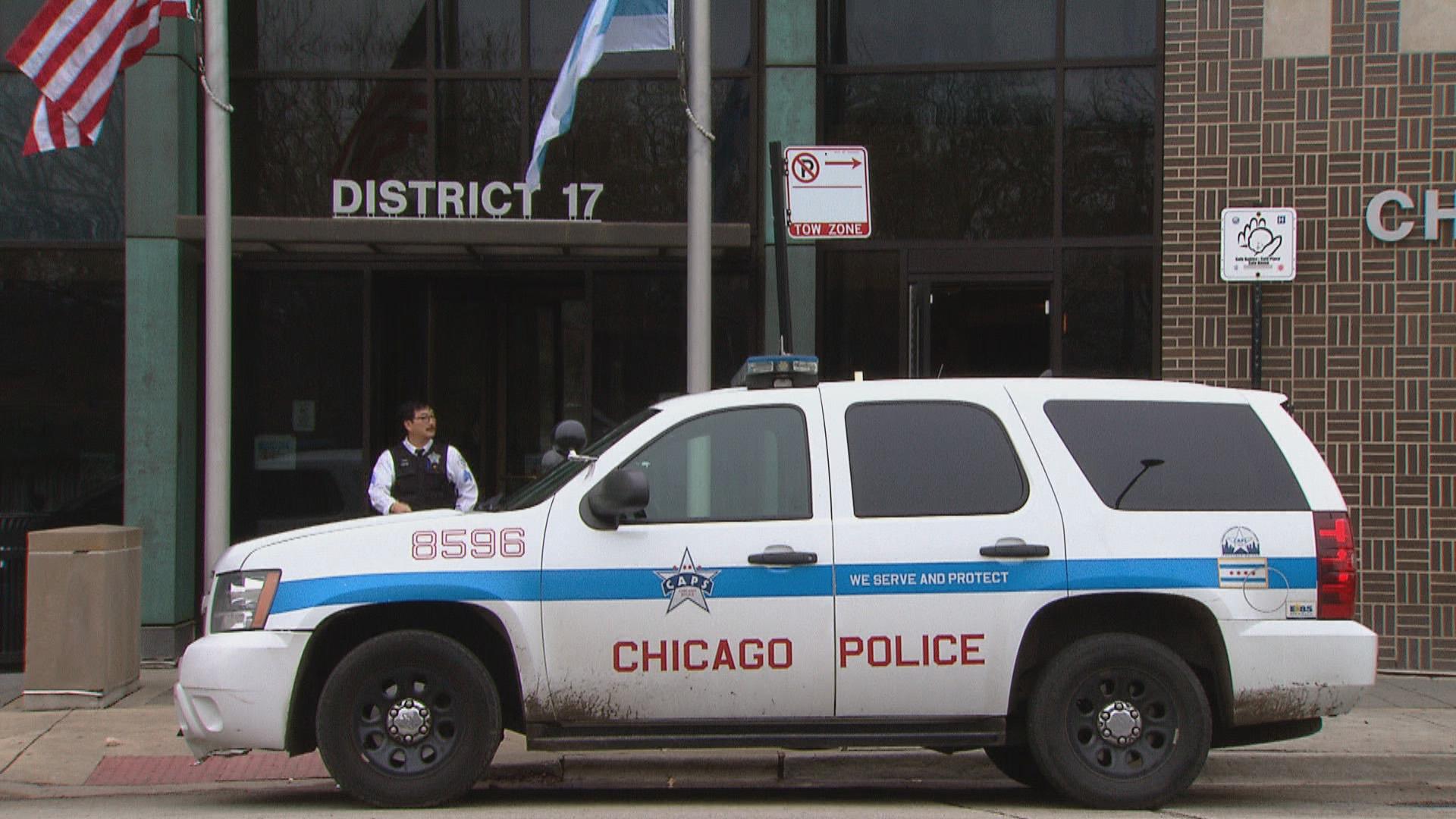 (WTTW News)
Chicago taxpayers should pay nearly $5 million to resolve a 2015 class-action lawsuit claiming their civil rights were violated when Chicago police officers stopped and frisked them, city lawyers recommended.
The proposed settlement is set to be considered next week by the City Council's Finance Committee on Monday. A final vote of the City Council could come on Wednesday.
Lawyers for the plaintiffs did not respond to a request for comment from WTTW News. If approved, the lawsuit settlement could be shared among all Chicagoans who were improperly stopped and frisked by the Chicago Police Department.
Pedestrian and traffic stops have been a flashpoint in the half-dozen serious efforts to reform the Chicago Police Department, since they put officers in close contact with Chicagoans, often under tense circumstances.
For decades, Chicago officers had to fill out a "contact card" every time they stopped a person but did not arrest them. Those cards were supposed to include the person's age, address and race as well as the time and location of the stop and the reason for the stop.
If an officer has a reasonable suspicion that the person stopped is engaged in criminal activity, the officer can conduct what's officially known as a protective pat-down but more often referred to as a stop-and-frisk.
The number of Chicagoans who were stopped and frisked by Chicago police officers soared under former Police Supt. Garry McCarthy, hired by former Mayor Rahm Emanuel. In 2013, McCarthy defended the practice as a crucial tool in the fight against crime.
In the wake of the deaths of Michael Brown in Ferguson, Missouri, Tamir Rice in Cleveland, Ohio, and Eric Garner in New York at the hands of police, the American Civil Liberties Union of Illinois released a report in March 2015 that found officers stopped Black Chicagoans at a far higher rate than Latino or White Chicagoans.
Instead of suing Chicago, the ACLU reached an agreement with city officials in August 2015 requiring the Police Department to change its policies on stops, pat-downs and searches. Officers must now fill out investigatory stop reports, rather than contact cards, and document all stops as well as how often those stops result in pat-downs, the reason officers stopped that individual and whether the citizen gave permission for a pat-down or more intrusive search.
Between 2014 and 2016, the number of pedestrian stops dropped by more than 85%, according to Chicago Police Department data. However, even as the total number of stops dropped precipitously, both Black and Latino Chicagoans were more likely than White Chicagoans to be stopped and frisked, according to a report from the team overseeing court-ordered reforms of the Chicago Police Department.
Black Chicagoans were nine times more likely to be stopped by Chicago Police officers than White Chicagoans in 2018 and 2019, even though officers were 29% more likely to find drugs or weapons if they searched someone who is White, according to the report. Latino Chicagoans were three times more likely to be stopped by a police officer than White Chicagoans, according to the report.
Officers rarely found drugs or weapons after stopping Chicagoans on the street, the report said.
The results of the independent monitoring team replicate the findings of Chicago's inspector general in an audit released in March 2022 that found that not only were Chicago Police were more likely to stop Black Chicagoans than White Chicagoans but also that officers were more likely to use force against Black Chicagoans. 
---
---
Contact Heather Cherone: @HeatherCherone | (773) 569-1863 | [email protected]
---