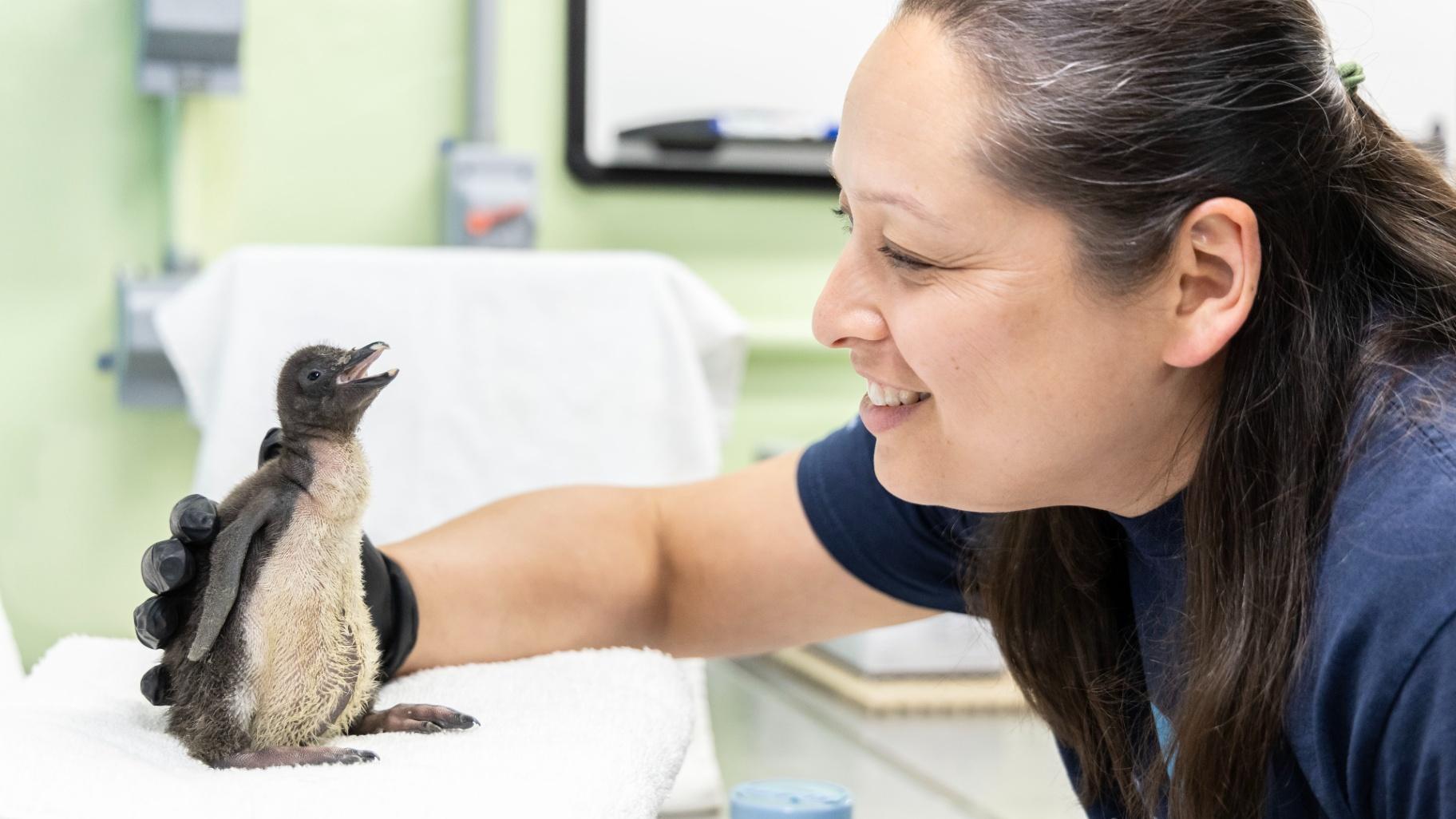 (Brenna Hernandez / Shedd Aquarium)
For the first time in eight years, the Shedd Aquarium has welcomed a new rockhopper penguin chick.
The chick is a few weeks old and weighs about two pounds. According to a news release, the bird began pipping, or breaking out of its egg, on June 15 after developing for about 32 days.
The aquarium plans on naming the chick once staff determines its sex, which will be accomplished through a blood sample, according to Johnny Ford, Shedd's director of public relations.
Folks may remember the chick's parents, Edward and Annie, from some of Shedd's viral penguin field trip videos. The birds are even the subject of their own children's book, aptly titled "Edward and Annie."
Guests might catch a glimpse of the chick on exhibit with its parents, but the little one is receiving some of its feedings from the aquarium's animal care team. That means the bird could be behind the scenes with caretakers.
The aquarium last welcomed a rockhopper chick, Diego, in 2015. Shedd said it placed special emphasis on breeding rockhoppers this year, as the species is underrepresented in zoos and aquariums.
(Video courtesy of Gavin Wright / Shedd Aquarium)
---