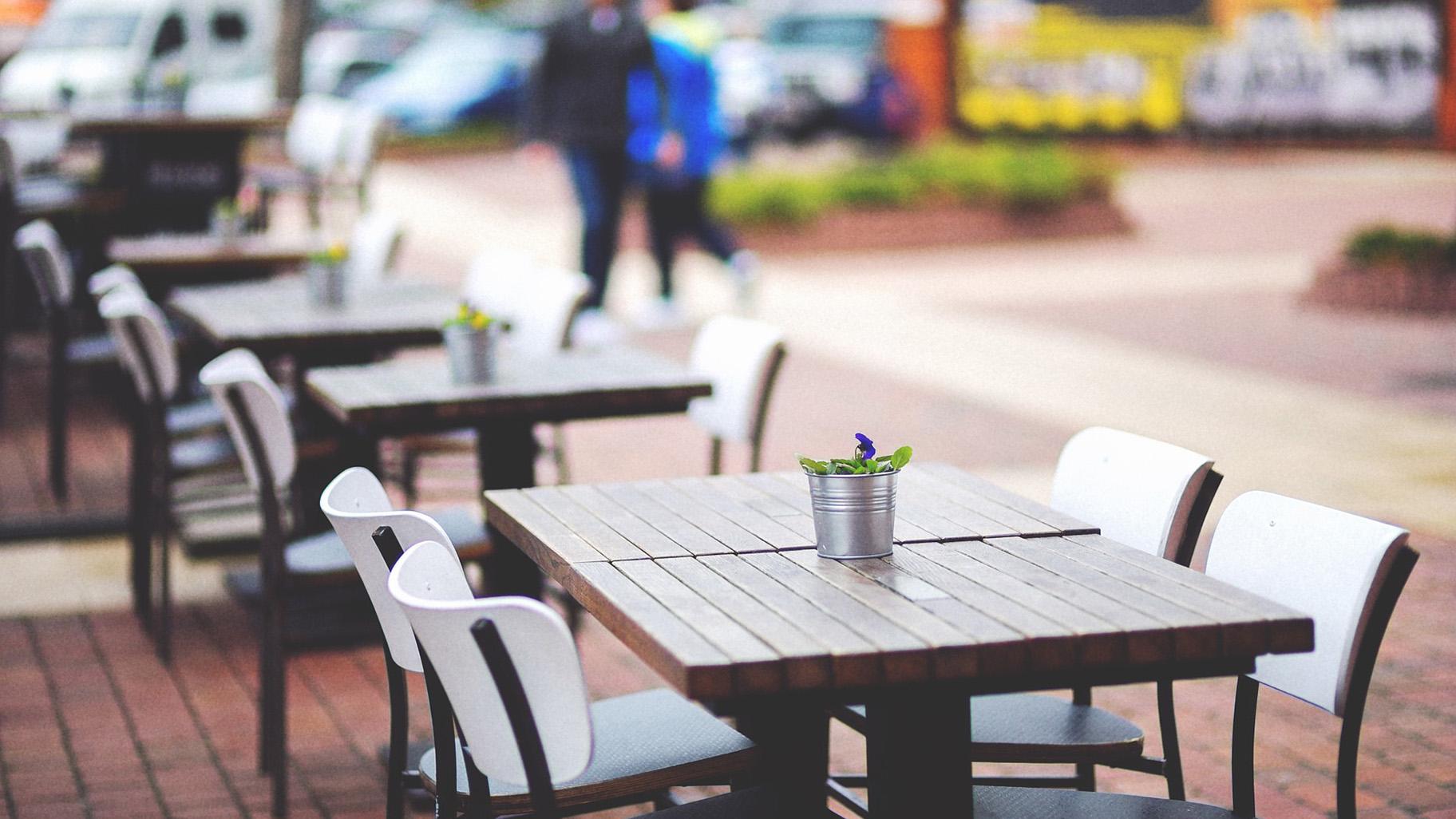 (kaboompics / Pixabay)
Restaurants, bars and cafes would be allowed to serve customers outdoors permanently under a plan backed by Mayor Brandon Johnson. The plan would make the rules designed to help restaurants stay afloat amid the COVID-19 pandemic an enduring part of Chicago's food scene.
During the summer of 2020, city officials launched a pilot program that closed off six streets around the city to traffic and allowed local restaurants to expand their operations to offer socially distanced, outdoor seating options. In 2021, former Mayor Lori Lightfoot moved to extend the program as the pandemic continued to rage, offering eateries a lifeline.
The Chicago City Council's License and Consumer Protection Committee is set to consider the measure supported by Johnson on Tuesday. With the endorsement of the committee, the proposal backed by the politically powerful Illinois Restaurant Association could head to the full Chicago City Council for a final vote on Wednesday.
The proposal would allow eateries with a permit allowing their customers to chow down inside their establishment to apply for a permit to allow them to also dig in outside — as long as the restaurant has the support of the ward's alderperson. Taverns and bars could also apply, but only after partnering with a restaurant to feed their patrons, according to the measure.
The expanded outdoor dining rules approved while indoor dining was curtailed to stop the spread of COVID-19 lapsed at the end of 2022. Lightfoot's effort to extend those rules faltered amid her refusal to give members of the City Council the final sign-off on the permits, and to automatically review permits issued in 2022.
Lightfoot left office with the largely unwritten, decades-old practice giving alderpeople a veto over ward issues, known as aldermanic prerogative, still intact. Lightfoot vowed to uproot the practice, which she said allowed corruption to flourish, but faced implacable opposition on the City Council.
Johnson's move to give members of the City Council final say over outdoor dining permits, which could require street closures if three or more eateries join forces, is a signal that he will not take up Lightfoot's quixotic battle.
Contact Heather Cherone: @HeatherCherone | (773) 569-1863 | [email protected]
---