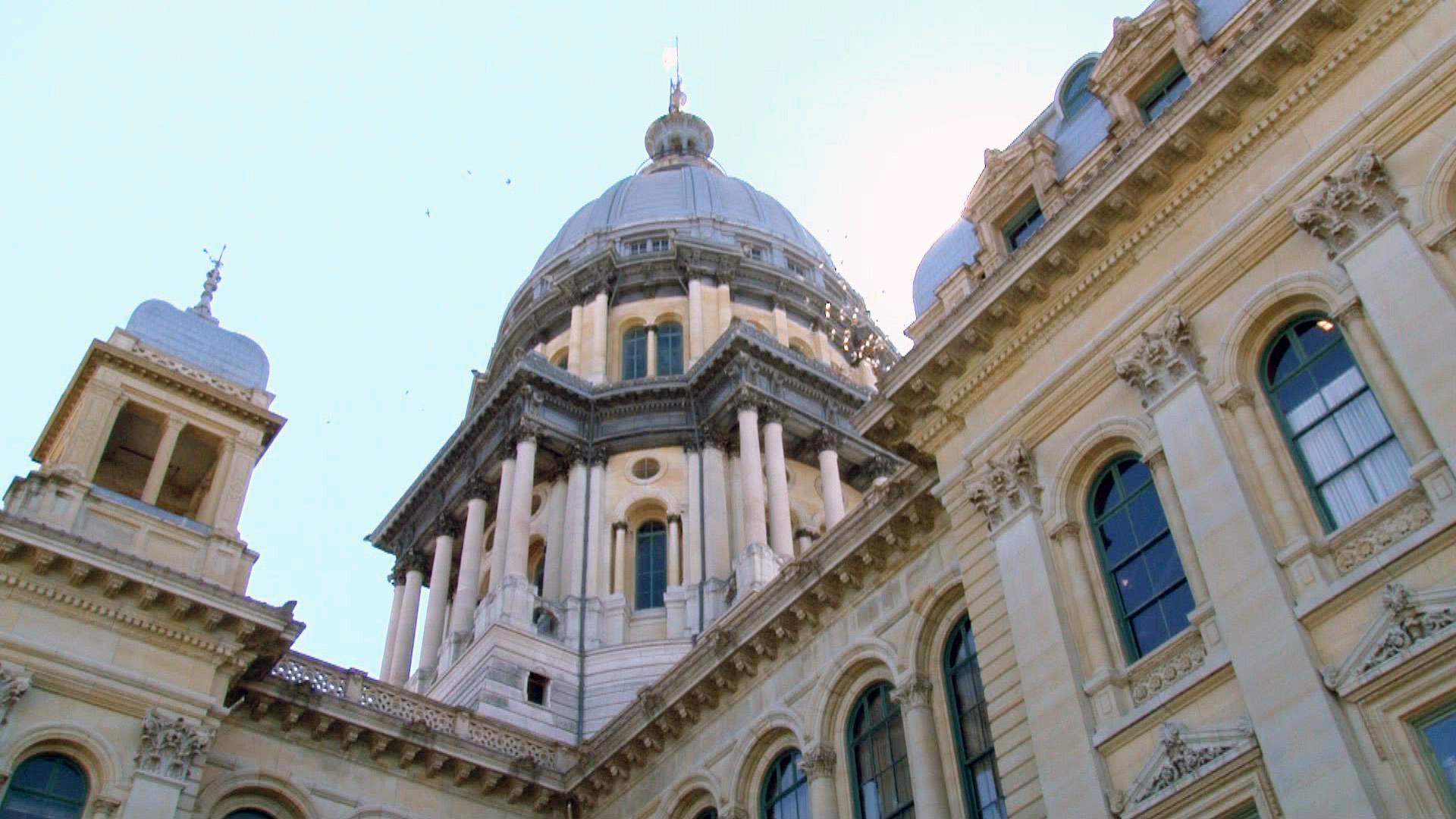 (WTTW News)
As technology races ahead, the law often drags.
Illinois lawmakers are working to catch up with artificial intelligence developments and social media by passing a pair of bills cracking down on deepfakes and doxing.
Both measures give victims the ability to bring a civil lawsuit against an alleged perpetrator — a step that has raised alarm from civil liberties advocates and media groups like motion picture and cable organizations.
Revenge porn, or the non-consensual sharing of sexual images, has been a felony in Illinois since 2014. In 2019, in the wake of since-resigned state Rep. Nick Sauer posting images of naked women without their consent, Illinois allowed victims to sue for civil damages.
The deepfake legislation (House Bill 2123) piggybacks onto that law, adding "digitally altered sexual images" to it.
A victim of a sexual digital forgery can sue for $10,000.
Disclosing that a photo or image was forged or manipulated is not a defense.
"Digital images can be spread quickly — in schools, in workplaces, worldwide, with just the click of a button, often causing significant harm to those depicted," said Sarah Beuning, of the Illinois Coalition Against Sexual Assault. "We need legislation like this, that creates consequences for people who disseminate harmful material."
Beuning said altered images are often used by stalkers and offenders as part of a broader attack against a former significant other or victim, usually a woman.
In 2018, state Sen. Mary Edly-Allen, D-Libertyville, won the House seat vacated by Sauer and sponsored the measure that created the civil penalties path.
She said digitally manipulated photos and videos that discredit women online come with real-life and psychological repercussions.
"These videos and photos may be fake, but the emotional impacts are real, from disruptions to education, barriers to or loss of employment, social isolation, severe mental health consequences including PTSD, depression and even suicide," Edly-Allen said.
The ACLU of Illinois acknowledged the serious harm that deepfakes, especially those of a sexual nature, can cause.
But ACLU advocacy strategist Angela Inzano has concerns that the proposal goes beyond adding deepfakes to the existing revenge porn statute, and that "the language lowers existing legal thresholds."
Doxing involves publishing private information about an individual online without their consent and with malicious intent.
"Despite cases of doxing growing at super rates, these bad actors have faced little to no consequences, and even worse, the victims have been left in the dark," sponsoring state Sen. Julie Morrison, D-Deerfield, said. "That's why in Illinois we've taken a step to ensure that people who've taken advantage of the evolving cyber landscape face consequences of acts of doxing."
The proposal (House Bill 2954) seeks to create a civil liability when someone non-consensually posts private information online with the intent to "harm or harass" and with "reckless disregard that the person whose information is published would be reasonably likely to suffer death, bodily injury or stalking" and that sharing the information would cause a person to "suffer significant economic injury or death" or that it would cause the individual to "suffer a substantial life disruption."
Per the proposal, personal information could include a social security number, address, medical or financial records and "sensitive or private information" like an individual's "sexual orientation, or any sexually intimate visual depiction."
The measure does not set a specific minimum or cap that would be paid to a victim, but calls for someone who commits doxing to be responsible for damages and "any other appropriate relief, including reasonable attorney's fees," as deemed by a court.
The ACLU of Illinois, however, describes the legislation as "overly broad" in that it covers speech that should be protected under the First Amendment.
"The inclusion of both truly publicly available information as well as private conversations between more than two people, open the law up to misuse by those most powerful and with the resources to do so in order to silence legitimate criticism and protest," Inzano said in a statement.
State Rep. Jennifer Gong-Gershowitz, D-Glenview, is also an attorney and said the measures strike a balance with free speech rights.
"With some of this technology — the idea that you could create an AI-generated sexual image of somebody, not only that they didn't consent to but that looks real despite the fact that that event never actually happened, we're talking not only about undermining somebody's right to privacy, but their sense of self, their bodily autonomy, but their ability to feel safe," Gong-Gershowitz said.
The ACLU said it's committed to future conversations about how to address the "very real harm caused by doxing … within the boundaries of the First Amendment."
Both measures passed the House and Senate without opposition and require signatures from Gov. J.B. Pritzker before becoming law.
Follow Amanda Vinicky on Twitter: @AmandaVinicky
---