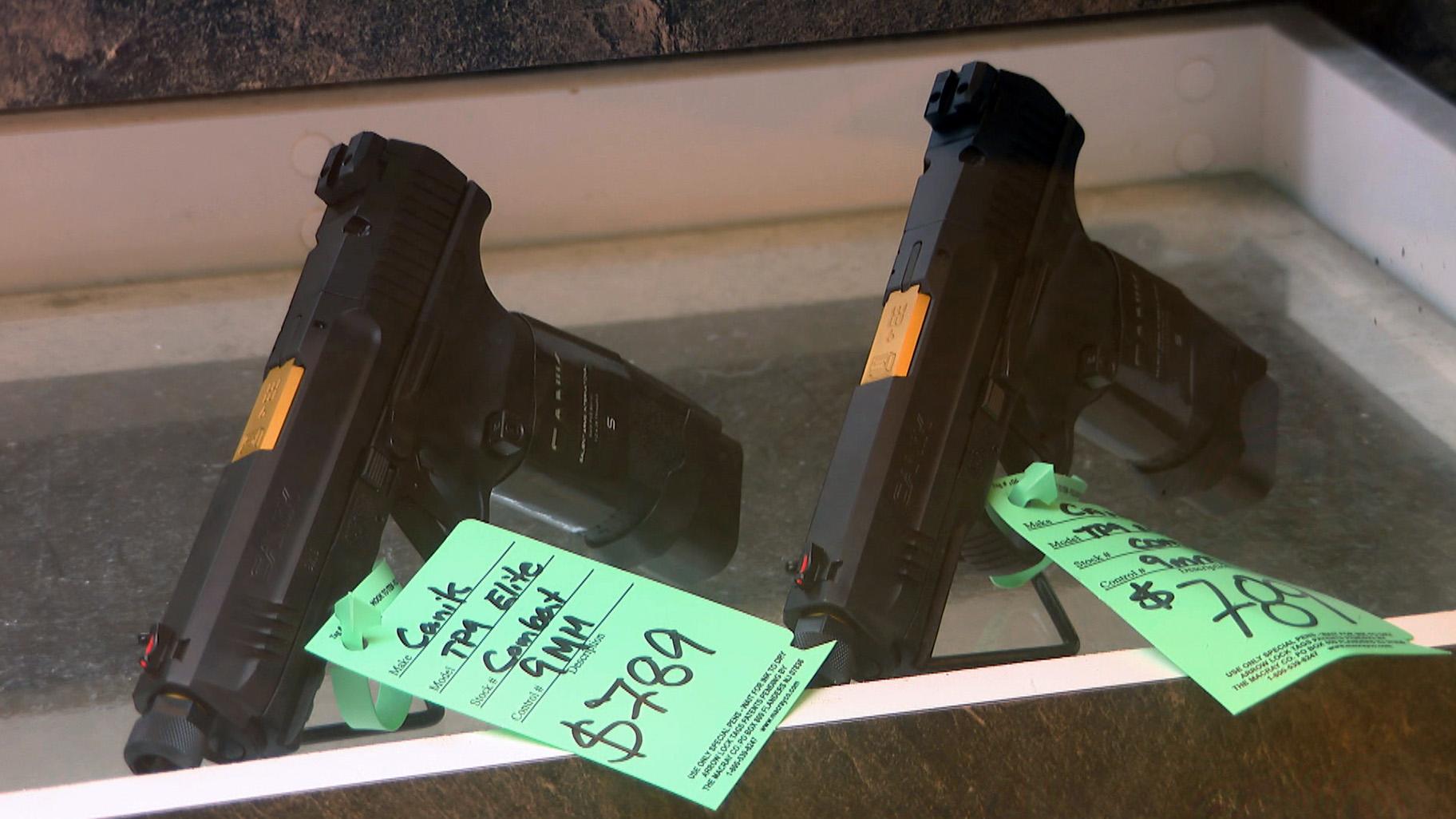 (WTTW News)
More than 27,000 Cook County residents have had their Firearm Owner's Identification (FOID) card revoked, but Sheriff Tom Dart said the state must do more to help law enforcement recover their guns.
Dart on Friday said millions more dollars must be dedicated to helping police departments recover weapons from those who've had their FOID cards revoked.
"We in law enforcement, we actually know where thousands of illegal guns are, we know who has them, we have their address," he said during a press conference Friday. "We have that. And yet we have this wildly ineffective system to deal with it."
According to Dart's office, more than 27,000 people in Cook County have had their FOID card revoked, but haven't turned over their cards or firearms as required under the law.
Among those not in compliance are 1,863 people who have been deemed a "clear and present danger," 5,368 who have a serious mental health concern and 5,574 who have an order of protection against them,according to the sheriff's office.
The Cook County Sheriff's Office has a Police Gun Suppression Team that has recovered more than 1,000 firearms and worked on more than 7,100 cases since its creation in 2013. Other police agencies have similarly dedicated resources to what Dart called the "time consuming and potentially dangerous work." But even so, the number of non-compliant revoked cardholders continues to rise.
Dart said the state currently allocates about $2 million for revocation enforcement across Illinois, but he believes that total needs to be between $8-10 million annually to fund units that can recover these firearms.
"We need more police agencies to step forward and ensure these guns are removed," Dart said. "And the state should step in to help them do that. The state needs to provide the appropriate resources to ensure these incredibly important gun regulations work."
Contact Matt Masterson: @ByMattMasterson | [email protected] | (773) 509-5431
---