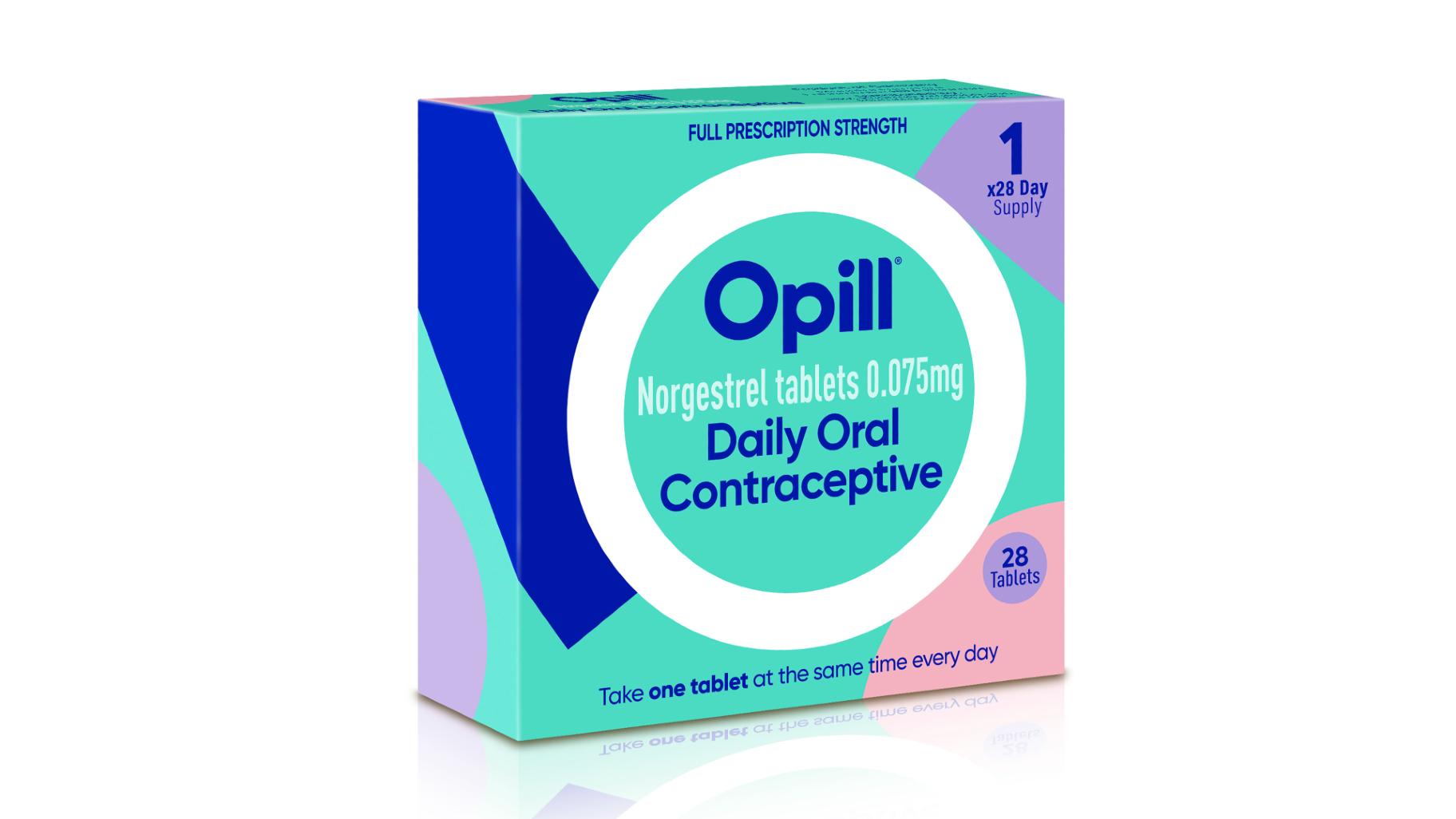 This illustration provided by Perrigo in May 2023, depicts proposed packaging for the company's birth control medication Opill. (Perrigo via AP)
WASHINGTON (AP) — Federal health advisers said Wednesday that a decades-old birth control pill should be sold without a prescription, paving the way for a likely U.S. approval of the first over-the-counter contraceptive medication.
The panel of FDA advisers voted unanimously in favor of drugmaker Perrigo's request to sell its once-a-day medication over the counter. The recommendation came at the close of a two-day meeting focused on company research into whether women could safely and effectively take the pill without professional supervision. A final FDA decision is expected this summer.
If the FDA follows the nonbinding recommendation, Perrigo's drug, Opill, would become the first contraceptive pill to be moved out from behind the pharmacy counter onto store shelves. Currently, a prescription is required in the U.S.
The outside experts said they were confident that women of all ages could use the drug appropriately without seeing a health provider first.
"I do believe this is a viable option to support access and will support the prevention of unintended and unwanted pregnancies," said Jolie Haun, a researcher with the Department of Veterans Affairs, who voted in favor of the pill.
The positive vote came despite numerous criticisms from FDA scientists about how Perrigo studied the drug, including whether study participants were able to understand and follow labeling instructions.
But the panel largely set those concerns aside, emphasizing the benefits of providing more effective birth control, particularly to young people and lower-income groups, than what's available over the counter now, like condoms and diaphragms.
Most birth control pills used in the U.S. today contain a combination of progestin and estrogen. Opill is part of an older class of contraceptives that only contain progestin. They generally have fewer side effects and health risks but can be less effective if they're not taken around the same time daily.
Nonprescription medicines are usually cheaper, but generally not covered by insurance. Requiring insurers to cover over-the-counter birth control would require a regulatory change by the federal government.
Birth control pills are available without a prescription across much of South America, Asia and Africa.
---