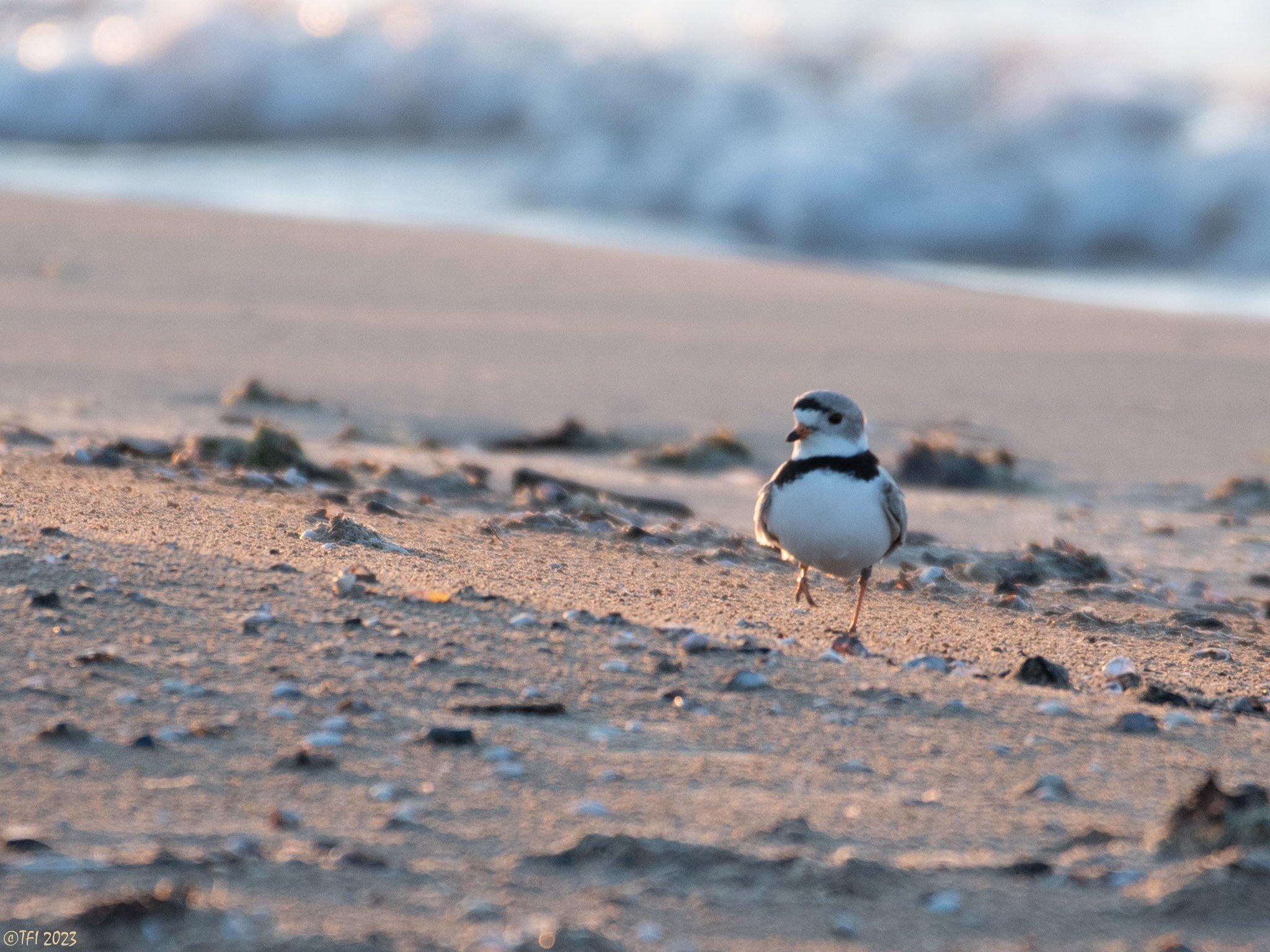 Imani, photographed in April 2023 at Montrose Beach. (Courtesy of Tamima Itani)
Chicago's favorite throuple is no more.
Three turned out to be a crowd at Montrose Beach, with Imani, Chicago's native piping plover son, alone again and still in search of a mate.
The two unidentified plovers — one male, one female — that had joined Imani at Montrose have flown the coop, temporarily dashing the hopes of plover monitors for a love match and successful nesting season in Chicago.
It's still early and another female may yet show up to mate with Imani, monitors said.
Was it something I said?
- Imani

It appears the unbanded female as well as the unbanded male have moved on from Montrose. We wish them mates and chicks wherever they land!

Daniel Eastman (Imani, Montrose Beach Dunes, #Chicago, April 30, 2023) #piperwatchchi2023 #plover pic.twitter.com/rocu5E15yU

— Chicago Piping Plovers (@ChicagoPiping) May 4, 2023
---
According to the most recent update from the Great Lakes Piping Plover Recovery Effort, across the entire Great Lakes, there are two plover pairs on the nest and another 28 potential pairs.
There's already been plenty of hook-up drama, including a brewing cheating scandal in Charlevoix, Mich., as more plovers arrive at their summer breeding grounds. 
Stay tuned as Chicago's most eligible bachelor continues his quest to find love.
Contact Patty Wetli: @pattywetli | (773) 509-5623 |  [email protected]
---