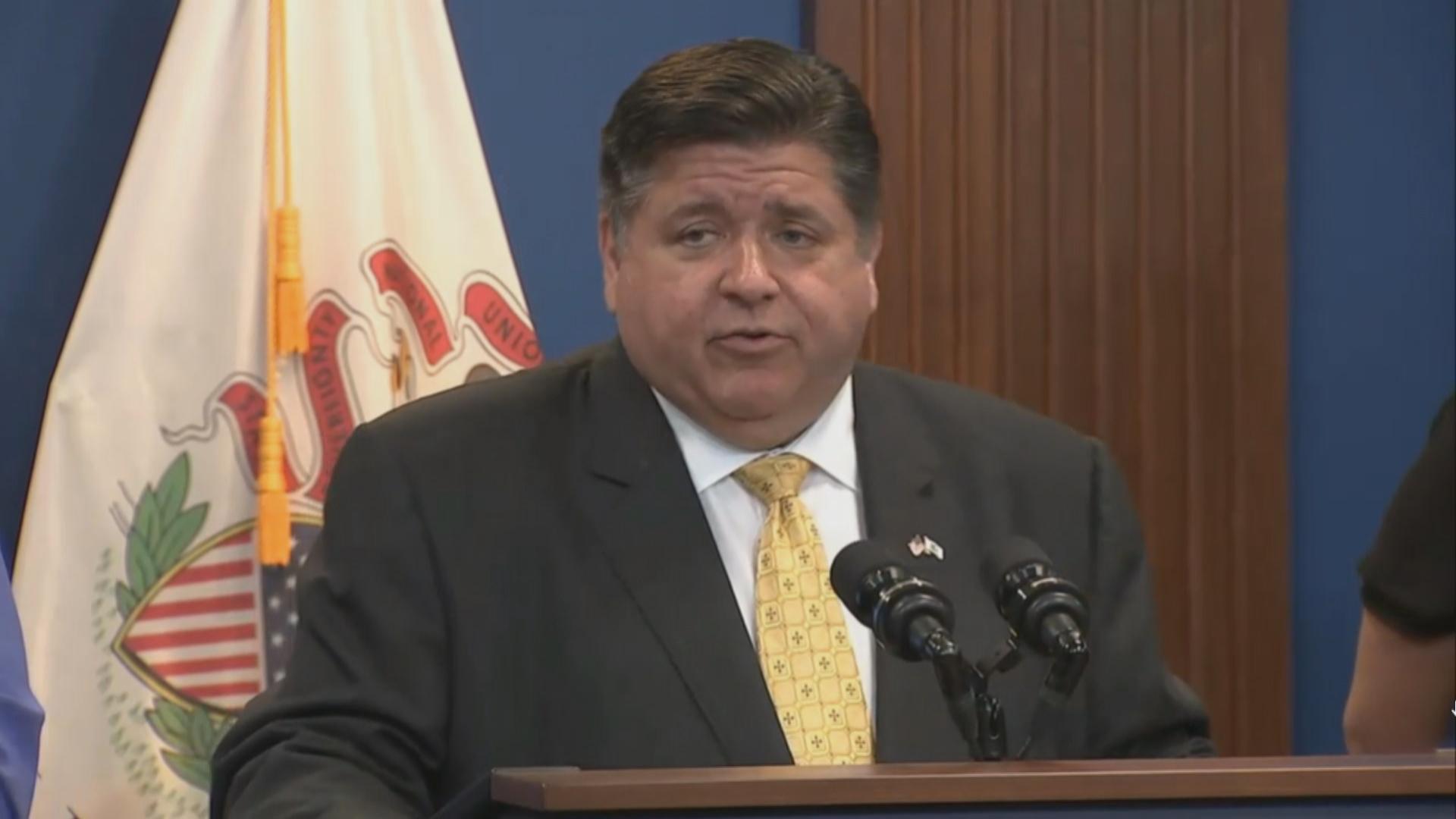 (WTTW News)
An Aurora man has been arrested after he allegedly left a voicemail in which he threatened that he was "going to f--king kill" Gov. J.B. Pritzker.
DuPage County State's Attorney Robert Berlin and Illinois State Police Director Brendan Kelly announced Wednesday that 46-year-old Steven Woletz has been charged with one count of threatening a public official, which is a Class 3 felony.
"For government to function properly, public officials must be allowed to perform their jobs without having to worry about retribution or fear for their personal safety," Berlin said in a statement. "My office stands ready to prosecute, to the fullest extent of the law, anyone who threatens a public official, their staff or their family."
Woletz appeared in a DuPage County court Wednesday, where a judge set his bond at $100,000. He has since posted the 10% of that amount necessary to be released from custody, officials said.
According to prosecutors, Woletz called the governor's Office of Constituent Affairs on April 15 and left a voicemail with threats directed at Pritzker.
In that message, Woletz allegedly stated: "F--k you and your f--king mother" and "I'm going to f--king kill you, you f--king silly f--king a--hole." Investigations later identified Woletz as the person who left the voicemail, and he was taken into custody without incident earlier this week, according to officials.
"The Illinois State Police take threats against all public officials and the safety of the democratic process very seriously," ISP Director Brendan Kelly said in a statement. "Being in public service does not give permission to anyone to threaten the lives of public officials or their family."                    
Last year, a Chicago man was charged with leaving a threatening voicemail for state Sen. Darren Bailey, who ran against Pritzker's in last November's gubernatorial election. A Michigan man was also charged in late 2022 after he allegedly wrote a message threatening to shoot Mayor Lori Lightfoot.
---