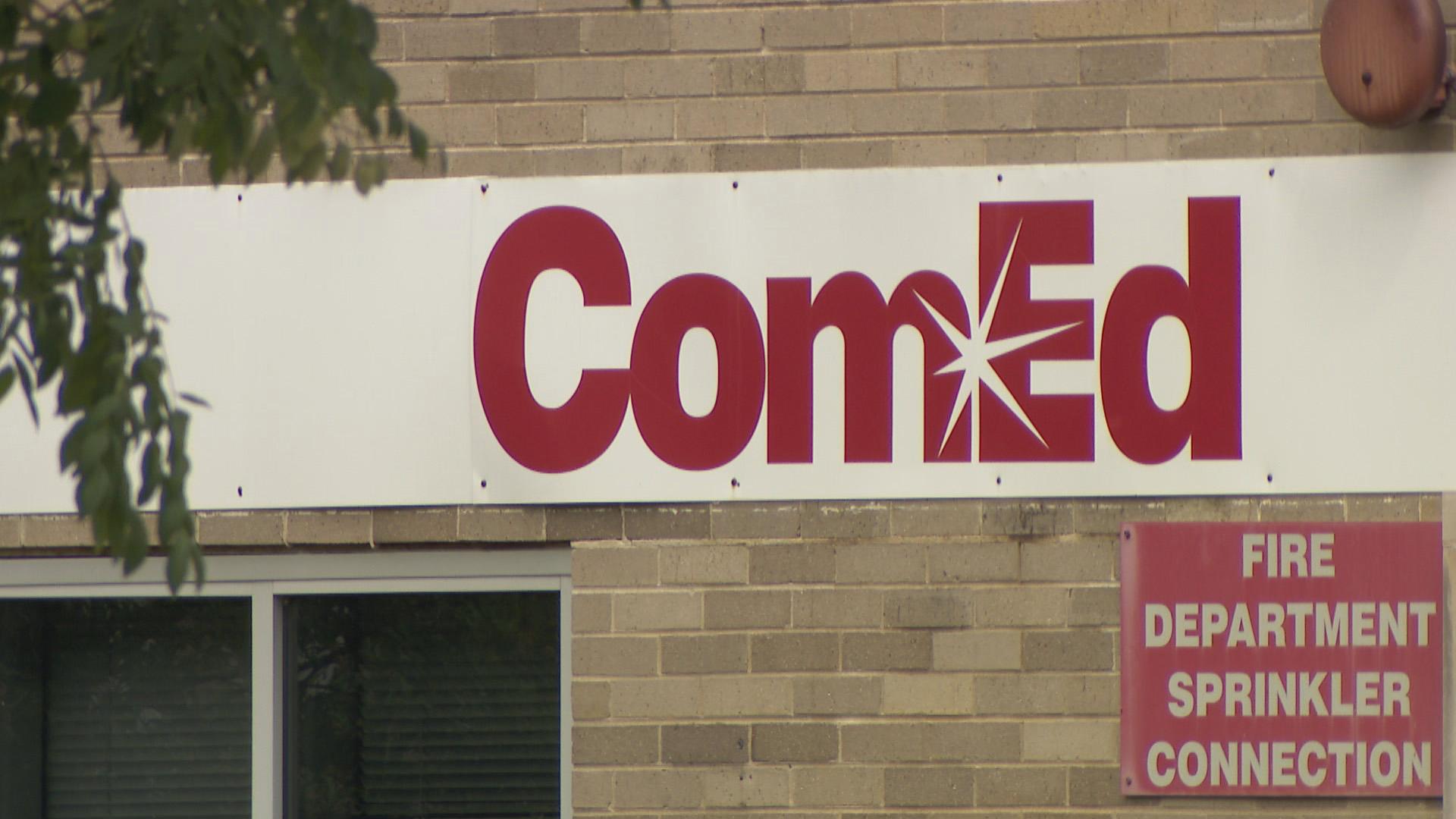 (WTTW News)
A former Commonwealth Edison vice president said he was "scared" when confronted by federal agents with evidence of his involvement in an alleged scheme to bribe then-House Speaker Michael Madigan, but agreed to cooperate with authorities because he believed that plot "was just not right."
Fidel Marquez, the government's star witness in the "ComEd Four" bribery trial, continued his testimony for a second day Tuesday as he detailed how former utility officials allegedly conspired to corruptly influence Madigan in order to garner his support on legislation that would benefit ComEd.
Ex-ComEd CEO Anne Pramaggiore, former lobbyist Mike McClain, retired ComEd executive John Hooker and ex-City Club of Chicago president and former ComEd consultant Jay Doherty are each charged with bribery conspiracy, bribery and willfully falsifying the utility's books and records.
Marquez, who was ComEd's vice president of government affairs, previously pleaded guilty to a bribery charge. He hopes to avoid prison in exchange for the cooperation he provided since the FBI knocked on his door in January 2019 and presented him with recordings of wiretapped phone calls detailing his involvement in the plot. He was in a key position to serve as a mole for the FBI, and prosecutors have relied on him to detail the team's motivations and inner-workings.
He testified Tuesday about that initial meeting with federal authorities.
Asked by Assistant U.S. Attorney Amarjeet Bhachu why he agreed to begin cooperating, Marquez said: "After hearing those wiretap recordings, with all these hires and requests, it was something I understood why we were doing, I certainly didn't like it. It was just not right … I was concerned."
Asked if he was scared at the time, Marquez replied: "Yes."
The "requests" Marquez referenced were related to subcontractors ComEd allegedly hired at Madigan's behest. Those included 13th Ward precinct captains Ray Nice and Ed Moody, and former Chicago alderpeople Frank Olivo and Michael Zalewski, each of whom were paid thousands of dollars by ComEd each month while being required to do no work for the utility company, according to prosecutors.
Marquez told jurors Monday that when he got a request from McClain — a ComEd consultant and Madigan's longtime trusted ally — he knew he had to act on it with urgency because those directions were really coming from Madigan.
On Tuesday, Marquez detailed recorded conversations he had in the weeks after he began cooperating with authorities, which included talks with McClain, Hooker and Doherty about getting approval for a contract with Doherty's consulting company, which was allegedly used as a pass-through to pay the subcontractors.
Marquez repeatedly related to the others that he was concerned about how to explain that contract to Joseph Dominguez, who succeeded Pramaggiore as ComEd CEO, when it came up for renewal in early 2019.
"The only people who even know about this are you and perhaps Anne, if she even remembers the particulars, John Hooker and me," Doherty told Marquez in one recorded conversation from January 2019.
"I don't know how he's going to react," Marquez told McClain during a lunch meeting in February 2019. "I don't know what they do. I don't know if I can tell Joe what they do."
Marquez was asked in court if, as a senior executive at ComEd, it was his job to know what people do who are paid by your department? He replied that it was.
During that same February meeting, McClain is overheard advising Marquez not to put "anything in writing" before meeting with Dominguez and stating that "it's a favor."
Asked what he believed McClain meant by those statements, Marquez told jurors: "He's advising me not to document anything in regards to the subcontractors" and that "these subcontractors were hired as a favor to Mike Madigan."
Later that month, Marquez recorded a one-on-one conversation he had with Doherty about the contract. In that video, Marquez asks about the subcontractors: "Do they do anything or what do they do? What do you have them doing?"
Doherty replied: "Not much." He then goes on to warn Marquez, saying he wouldn't "tinker" with the specifics of the contract.
"Your money comes from Springfield, ComEd money," Doherty said in the recording. "My bottom line advice would be, if it ain't broke, don't fix it with those guys."
Days later, Marquez recorded a conversation about the Doherty contract with Pramaggiore in February 2019, in which she told him that the "problem" with telling Dominguez about the subcontractor situation is that Dominguez would "do a victory lap" because he'd have "another thing on" her.
"Do what you have to do if you have to walk (Dominguez) through all that stuff," Pramaggiore told Marquez on the call. "I'm just so tired of him, everything's either a mess I made that he's got to clean up or, he's just a very insecure person."
Marquez testified in court that Pramaggiore wasn't surprised to hear about the subcontractor situation nor did she express any outrage that people had allegedly been hired to not do any work.
According to prosecutors, that Doherty contract was eventually renewed for $400,000 with Dominguez's approval, though it made no mention of any specific subcontractors.
Defense attorneys for the four have argued their clients didn't bribe anyone, but rather were just legally lobbying. The trial, now in its ninth day, is expected to last up to two months.
Marquez also testified Tuesday about the appointment of another Madigan ally, Juan Ochoa, to the ComEd Board of Directors in 2019.
He said he learned that appointment would be coming months earlier in 2018 when he received a call from Pramaggiore, who asked Marquez for his thoughts on Ochoa. Marquez said he asked Pramaggiore where the idea to appoint Ochoa came from, and she allegedly told him it came from McClain.
Marquez testified that if McClain had said to appoint Ochoa, that meant it was actually Madigan who was pushing for it. When Marquez learned that the appointment had been approved, he testified that he told Pramaggiore: "That's great for the speaker."
After meeting with Ochoa and Dominguez for a dinner later in 2018, Marquez learned that word had leaked of Ochoa's impending appointment. He said he then learned that Ochoa was not well liked within the Latino community, and received several negative opinions about the impending appointment.
Marquez testified that he shared this information with Pramaggiore, but it didn't change anything. Ochoa was officially appointed to the board in 2019.
Marquez is expected to continue testifying Wednesday.
Amanda Vinicky contributed to this report.
Contact Matt Masterson: @ByMattMasterson | [email protected] | (773) 509-5431
---