The Little Village community is on high alert as two young women have been found dead there in recent weeks. In February, 20-year-old Reyna Cristina Ical Seb was found shot to death in an alley. A few weeks later in March, the body of 21-year-old Rosa Chacon, who had been missing since January, was also found in a neighborhood alley. And now with another reported disappearance, 15-year-old Azreya Lomeli, who was last seen walking in Little Village, community members are increasing calls for action from the police.
At a news conference arranged by Little Village Community Council, Chacon's sister, Elizabeth Bello, expressed frustration with the police.
"I just want to know who did this to her," Bello said. "Why did they leave her the way they left her? For the police to have told me and my family that she was not in any danger, she was not a priority — our family and every other girl's family that's been out there, we need to have closure and justice. Who's coming in and taking these little girls? Something needs to be done."
Baltazar Enriquez, president of the Little Village Community Council, said the news conference was necessary to get appropriate attention from police.
"We did this because you imagine sending your daughter or your loved one to the United States after that American dream and it turned into a nightmare," Enriquez said. "She fled her country from, from violence and she came and found it here in Chicago. So it's very concerning when the authorities, the homicide department, the police department, doesn't reach out to the community. … If this would have happened in the Gold Coast or Lakeview, they would have called out an alert to the community."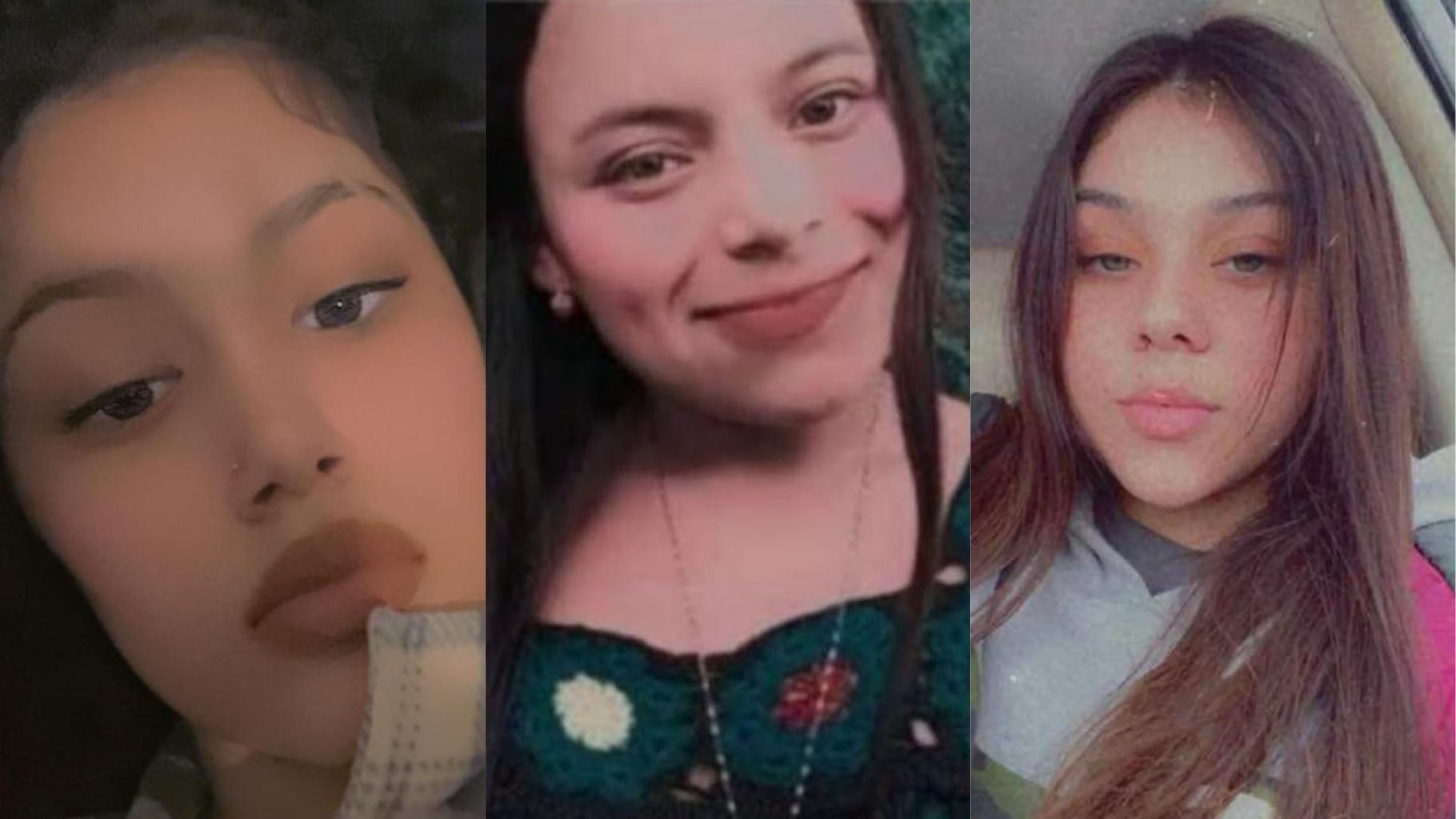 Left to right: Azreya Lomeli, 15, was reported missing; she was last seen walking in Little Village. Reyna Cristina Ical Seb, 20, was found shot to death in an alley in February. Rosa Chacon, 21, was found dead in an alley in March; she had been missing since January. (Provided)
Little Village resident Dolores Castaneda said her fellow community members feel like they are not getting enough information from the police.
"The community residents, they don't feel safe," Castaneda said. "… Those impacted by the killing of Reyna and Rosa and the other girls missing, they say they want justice, they want clarification from the police and that is really — what happened in Little Village? Because right now, we don't know exactly what happened and when the moms are walking in the street or when girls are going to the school or to work or to enjoy with friends, they're really concerned about, is that safe for them. … In Little Village at 7 o'clock, nobody is in the streets, everybody is in the house, everybody is hiding because they're really afraid about what is the situation right now."
Enriquez said the pressure his organization applied has brought more resources and investigation into Azreya's disappearance.
"When we talked to the police department, they told us that since the young girl was reported [missing] in Monee, Illinois, that was their case, that they didn't have jurisdiction and that they were not investigating it," Enriquez said. "So then we gathered the community, we told them what we were told and we put pressure and now the U.S. marshals are involved and we're trying to see if the FBI could get involved, too."
Castaneda said she has also found the police response to be inadequate.
"It's like nothing happened," Castaneda said. "We need to know, the whole community, exactly what happened and how to be safe because the police are not serious about this situation. For example, … the father [of] Rosa, he said the police told him, 'Oh, probably she stayed out enjoying with family, with friends and having a good time.' … They are really not being [empathetic] with the community with what really happened to us here."
---