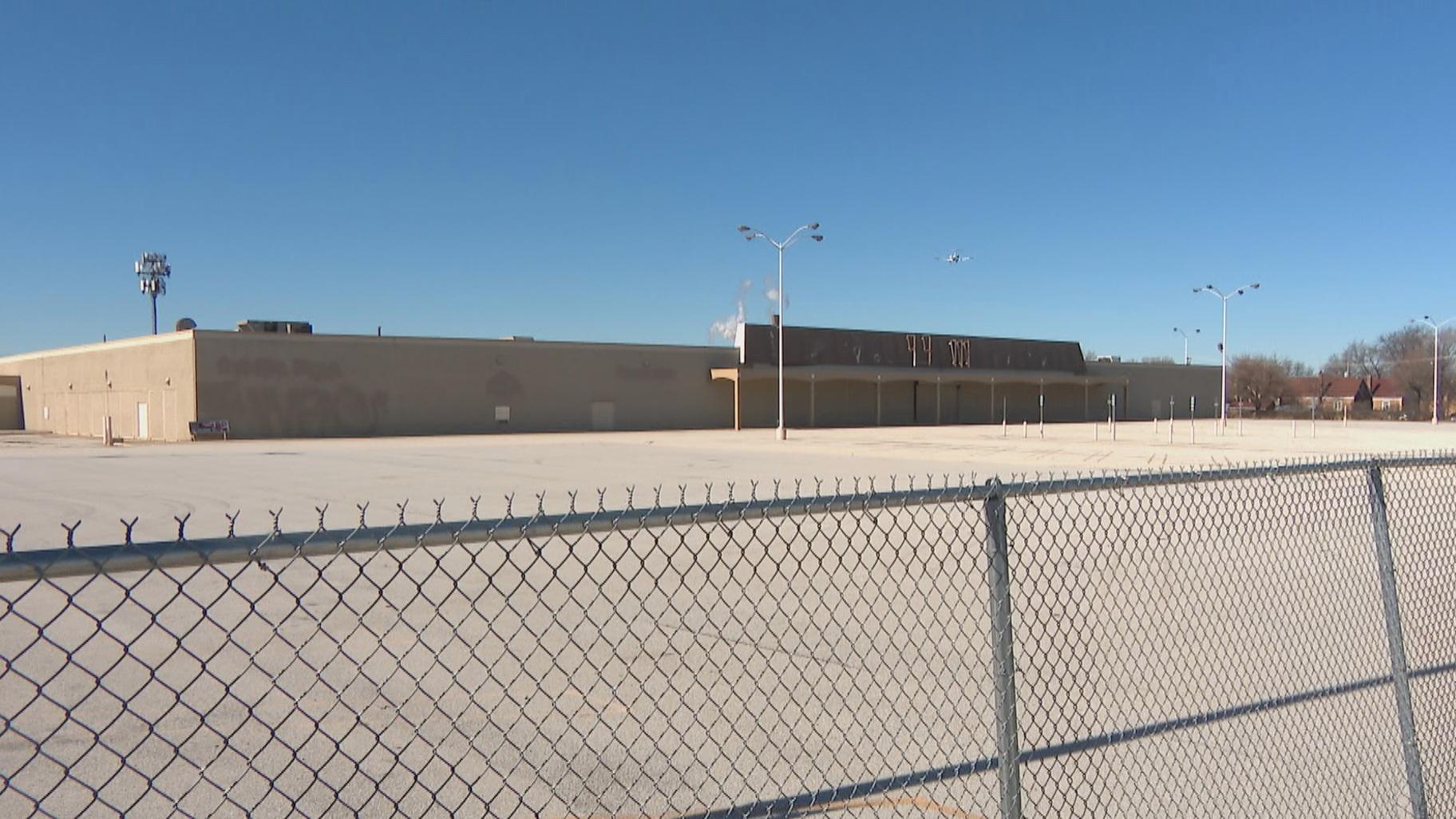 (WTTW News)
A shuttered Kmart at the corner of 71st Street and Pulaski Road will no longer serve as temporary housing for 658 asylum seekers currently living in Illinois.
State Rep. Angelica Guerrero-Cuellar confirmed that the Illinois Department of Human Services shut down plans that originally called for the relocation of these migrants to happen in early February. At the time, Guerrero-Cuellar and Chicago Ald. Silvana Tabares (23rd Ward) said they had significant concerns over the plan.
"Unfortunately, I do not believe the proposed migrant shelter location at 71st Street and Pulaski Road is ready to safely house 658 migrants," Guerrero-Cuellar wrote in a letter to IDHS. "Many questions remain about whether the facility is prepared to serve as safe housing for this many people. I believe it is important that we pause the opening of the proposed site as we work to resolve these issues."
IDHS initially temporarily suspended the plan after community outcry. Guerrero-Cuellar said the agency listened to the concerns of her community.
"There was a lot of feedback from the community, a lot of questions that I had," she said. "We didn't see a solid plan, which is why we increased the volume of questions and concerns we had. We finally got notice from IDHS, saying we're not going to move forward."
It's unclear what will immediately happen to the 658 migrants who were to be relocated to the facility, although a source close to the situation said some of them have found places to live independently. The source said others will continue to stay at hotels, mostly in the south and southwest suburbs.
The 100,000-square-foot warehouse has sat vacant since Kmart shut down there in 2016. According to a memo obtained by WTTW News in February, the site was chosen because of its nearby resources and its location in an immigrant-friendly neighborhood. IDHS planned to turn the building into so-called Independent Congregate Housing. Guerrero-Cuellar and other community leaders said they were concerned that the conditions could potentially be inhumane and unsafe. Guerrero-Cuellar said she and other lawmakers plan to question IDHS on its long-term plan for migrants and how it will spend roughly $100 million in funding allocated for this purpose.
The Illinois Department of Human Services did not provide comment for this story.
Read Rep. Guerrero-Cuellar's full letter to IDHS Secretary Hou in the below PDF:
---