If homeowners are delinquent more than a year on making property tax payments, they're at risk of owing large interest payments to private investors who buy up that debt. Ultimately, the homeowners could face losing their homes. After some noteworthy studies put out by the Cook County Treasurer's Office, some lawmakers said it's time to give those residents a fair shot at keeping their homes.
Garfield Park homeowner Henry Johnson fell behind on his property tax payments and faced a nightmare of debt. Johnson is on a fixed income and had financial issues after the death of his wife.
"My wife was sick and she was an educator," Johnson said. "She was able to help with everything, but after that, there was a big dip."
Johnson owed interest payments of 1.5% per month to Cook County, accruing to 18% over the course of a year.
After that, his property — like all properties one year behind on their tax bills — went to the Cook County Tax Sale, where private investors can swoop in to buy up the debt. Those investors charge up to 12% per year for a total of 54% interest over the course of three years.
"It's the poorest people paying the richest people," said Cook County Treasurer Maria Pappas, who has become critical of the tax sale after researchers in her office produced studies concluding the sale disproportionately impacted Black and Latino homeowners.
Johnson's original tax bill was less than $1,800, but that bill shot up to $8,173 after subsequent bills, interest and fees — all owed at once if he wanted to keep his home.
---
Read More: Property Tax Investors Exploit Loophole, Add Financial Burdens to Struggling Cook County Homeowners
---
"We're talking about people's lives. We're talking about the homes that they live in," said Anthony Simpkins, the head of a nonprofit organization called Neighborhood Housing Services. Simpkins said many homeowners resort to drastic methods to get out of debt.
"They borrow, they forego buying medicine and all kinds of stuff in order to get these bills paid," Simpkins said.
Now, proposed legislation in Springfield aims to make it easier for homeowners in debt to hang on.
A bill backed by Pappas would cut the yearly interest rate owed during the first year of delinquency in half, from 18% to 9%.
"If your penalty is now $500, it's now gonna be $250," Pappas said. "In this economy, that's a lot of money for a homeowner."
Another bill would reform the state's Sale in Error Law.
A study from Pappas' office found that most tax buyers used a loophole in state law to get a full refund on the property after the buyers had collected all the interest payments from people like Johnson. Buyers could simply point to any minor thing wrong with the property as an excuse to offload it.
"The website of the assessor says there's an air conditioner, but there's no air conditioner or no toilet," Pappas said, describing how the loophole is exploited. "Here, take it back."
The proposed bill would move it toward a buyer-beware system in which buyers would have a significantly harder time proving they should be let out of their contract.
"If there's two windows or three windows, that's your problem … but you can't come in last minute and escape a sale you didn't want in the first place," Pappas said.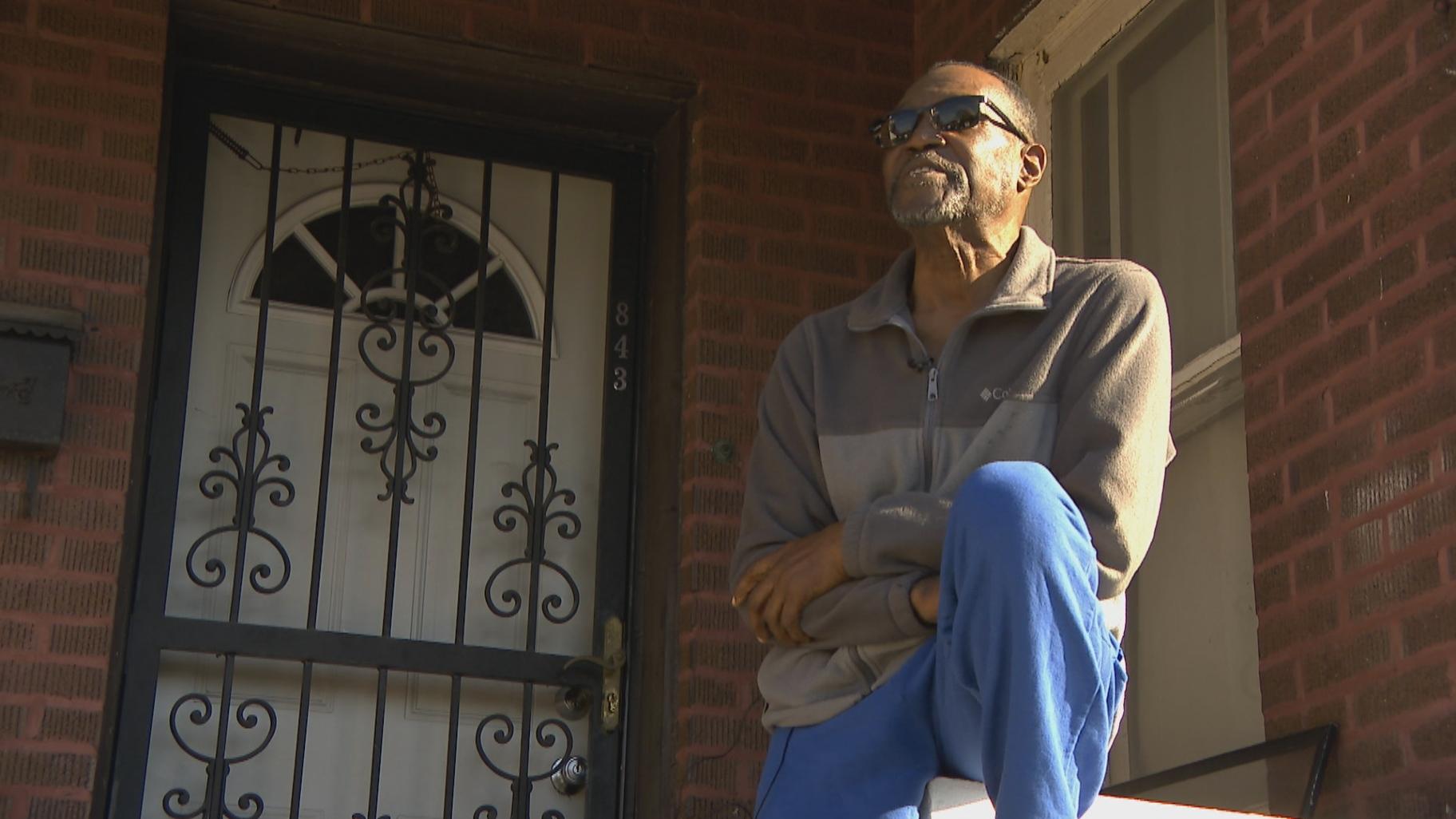 West Side resident Henry Johnson owed $8,173 in taxes and interest after his property tax lien got sold in the Cook County Tax Sale. (WTTW News)
Another bill sponsored by state Sen. Robert Peters would give the homeowner a chance to pay off property tax debt in installments, rather than one lump sum.
"As long as they're making payments, they won't risk losing their home," Peters said. " … They just have to keep making payments to that tax debt."
Brad Westover is president of the National Tax Lien Association, a group that represents tax buyers.
Proponents of the tax sale said it is necessary because without the penalty, homeowners wouldn't have incentive to pay taxes on time.
"This process is a means by which everybody pays their fair share," Westover said.
But Westover also has said that his association would be supportive of some of the changes represented in this legislation.
Johnson finally paid off his debt in October. He said he would have benefited from the proposed changes.
"There was a lot of sleepless nights and worry," Johnson said, "but back in my mind there was some way somehow I was gonna get it done."
Follow Paris Schutz on Twitter: @paschutz
---