The 65th annual Grammy Awards are Sunday, and Chicago music producer Terry Hunter is nominated for Best Remixed Recording for his remix of Beyoncé's "Break My Soul."
Hunter spoke with arts correspondent Angel Idowu about house music, the genre he used to remix the song.
"How do you describe house music? That's been the ongoing statement for 30 years," Hunter said. "It sounds cliche, but it's definitely a feeling."
Last summer, Jackson Park was home to one of Chicago's largest house music celebrations: the Chosen Few Picnic. House music has moved the city for decades, and it's how Hunter, a South Side native, found his love for making music.
"I always had a love for the music," Hunter said. "I loved how house and disco made you feel. The live instrumentation. Especially in the '70s and how house came about. We weren't musicians. We didn't know how to play keyboards. We just interpreted what we heard from older disco records."
Hunter's interpretation as a DJ would lead to him producing music around the world.
"Producing has advanced my DJing," Hunter said. "DJing is my first love. What made my producing experience great was my ear, so I put that into my productions and get the same response. As of late, I'm really just feeling young again with the production."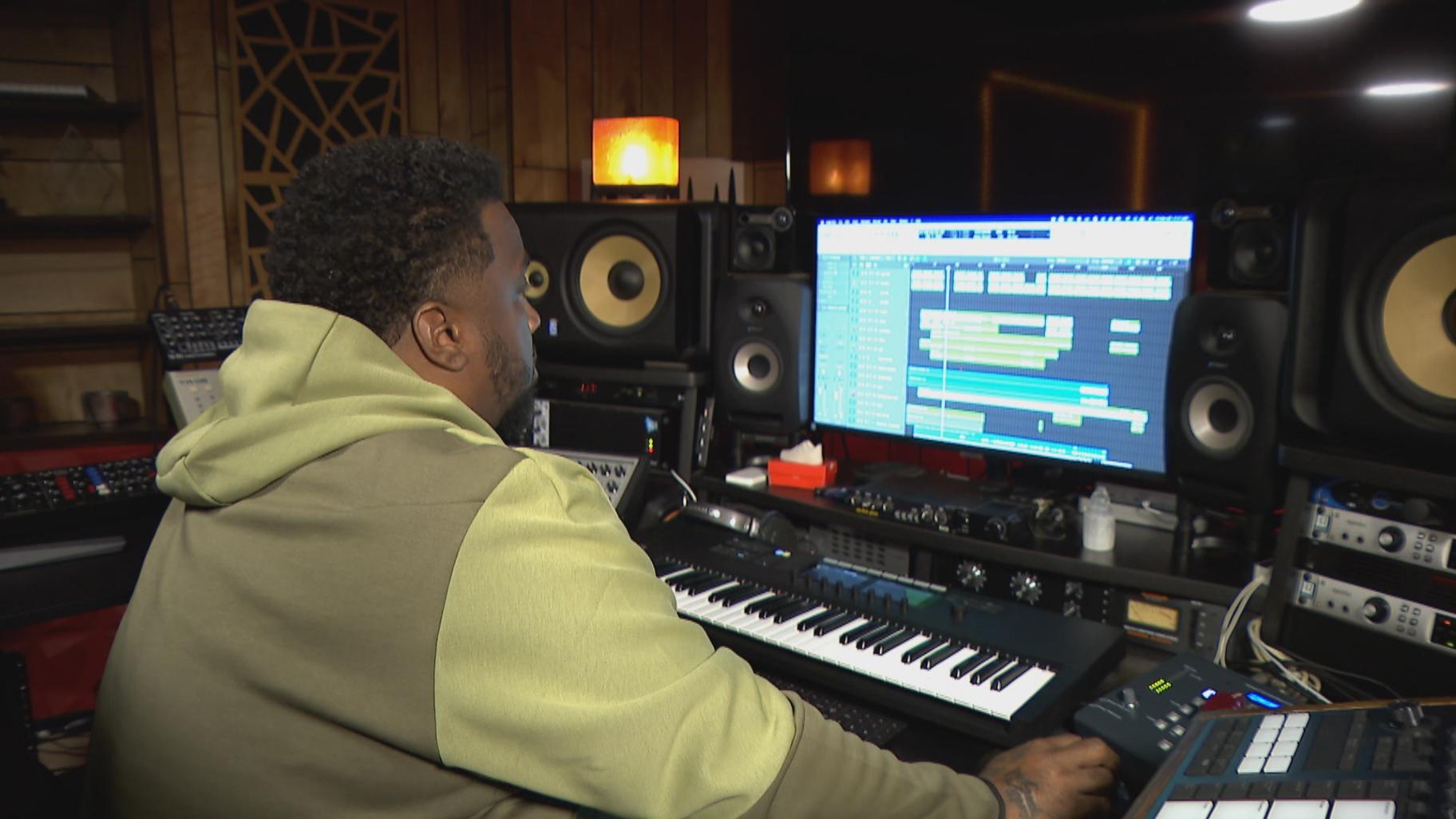 Terry Hunter, a Chicago-based DJ and music producer, remixed "Break My Soul" for Beyoncé. (WTTW News)
It was when sharing music he'd recently produced on a live stream that Hunter received the call to remix a new song for Beyoncé.
"They sent me the session, and I worked on it that night," Hunter said.
As he waited for approval from Beyoncé's camp, he decided to share his "house take" while mixing at the Chosen Few Picnic last summer.
"It still wasn't out yet," Hunter said, "and we still didn't know what was going on. Played it at the picnic, broke it, and it went nuts. I was getting hits from France to Spain to Africa, saying how much they loved the remix. Then it didn't come out until a month later."
"When I got my first Grammy nod with J Hud (Jennifer Hudson), we lost to Beyoncé, and now I'm up with Beyoncé, and we're claiming it," Hunter said. "Win, lose or draw, the Terry Hunter brand and team Chosen Few, we won."
Follow Angel Idowu on Twitter: @angelidowu3
---
Angel Idowu is the JCS Fund of the DuPage Foundation Arts Correspondent.
---