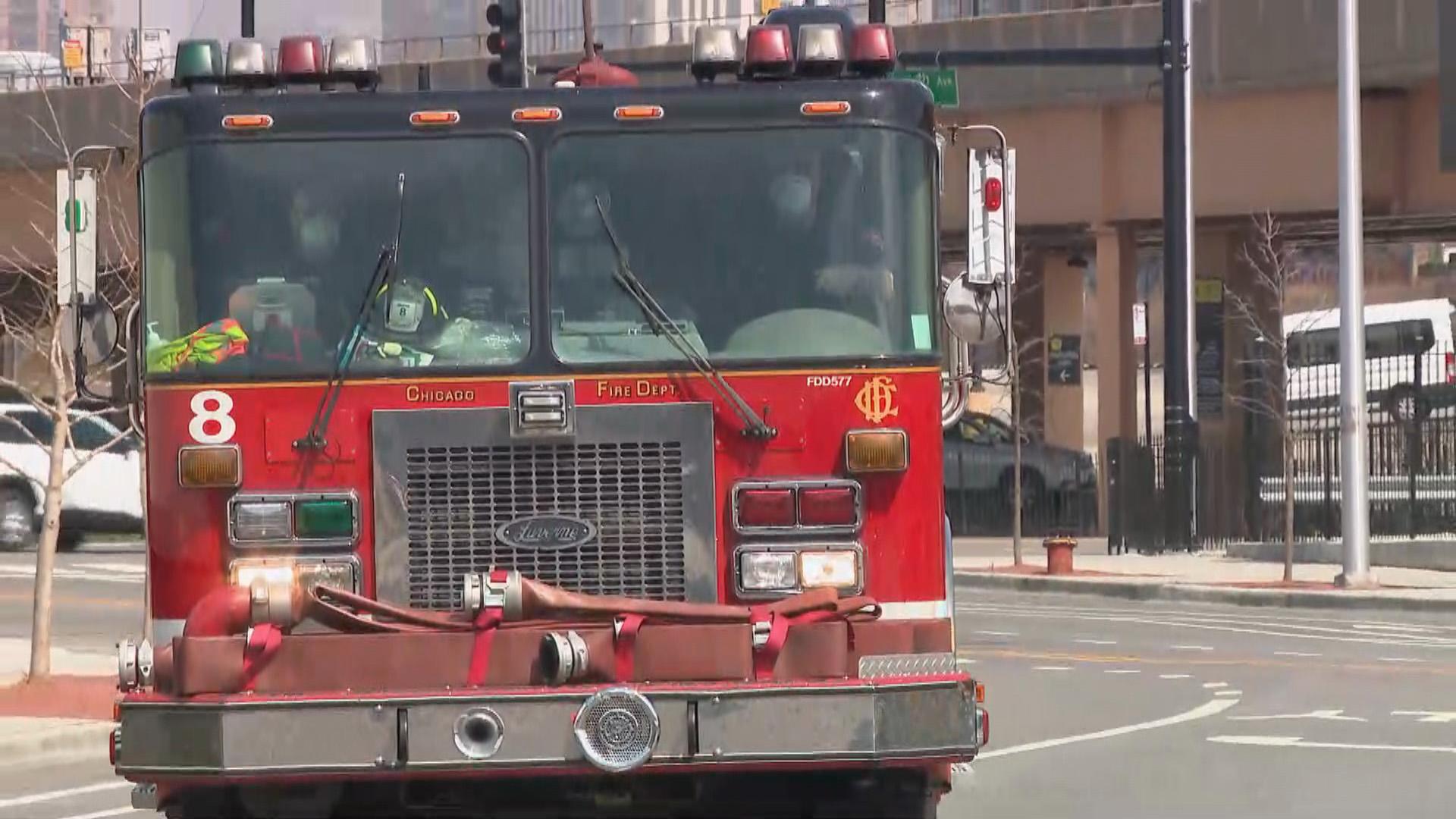 (WTTW News)
People convicted of attacking police officers, firefighters or other law enforcement agents would face new penalties — including an additional six months in jail — under a measure that cleared a key city panel Monday.
The measure, backed by 18 members of the City Council, won the unanimous endorsement of the City Council's Public Safety committee and heads to the full City Council on Wednesday for a final vote.
The measure, introduced less than two weeks ago, is designed to protect to police officers, firefighters, paramedics and anyone charged with responding to an emergency, according to the proposal.
If approved by the City Council, those convicted of assaulting an emergency responder could face a maximum fine of $1,000 or six months in jail, according to the proposal.
The vote on the measure is scheduled for less than a month before Election Day. 
Ald. Matt O'Shea (19th Ward), who faces two opponents in his bid for reelection, said he authored the proposal after a spate of attacks on paramedics and emergency medical technicians.
"If we don't do something, my concern is we're going to see situations where the fire department is afraid to go into a scene to render aid," O'Shea said.
The proposal is also backed by the union that represents rank-and-file Chicago Fire Fighters Union Local 2.
Those who assault law enforcement personnel already face tougher penalties than those who assault others. Convictions carry a mandatory minimum prison sentence of four years, with a maximum of 15 years, as well as fines of up to $25,000.
Mayor Lori Lightfoot, who has not taken a public position on the measure, often speaks of her outrage at seeing police officers surrounding the statue of Christopher Columbus in Grant Park being pelted with rocks, frozen water bottles, fireworks and other items by protestors demanding its removal.
Lightfoot speaks less often of the Chicago police officer who struck an 18-year-old protestor as she filmed an arrest, knocking out one of her front teeth. The officer resigned from the department after the Civilian Office of Police Accountability recommended he be terminated because of the "brutality" of his actions and his "attempt to falsely justify his actions" in an official report.
In 2017, a measure introduced by indicted Ald. Ed Burke (14th Ward) proposed categorizing any attacks on police officers as hate crimes. That measure never received a vote.
Contact Heather Cherone: @HeatherCherone | (773) 569-1863 | [email protected]
---