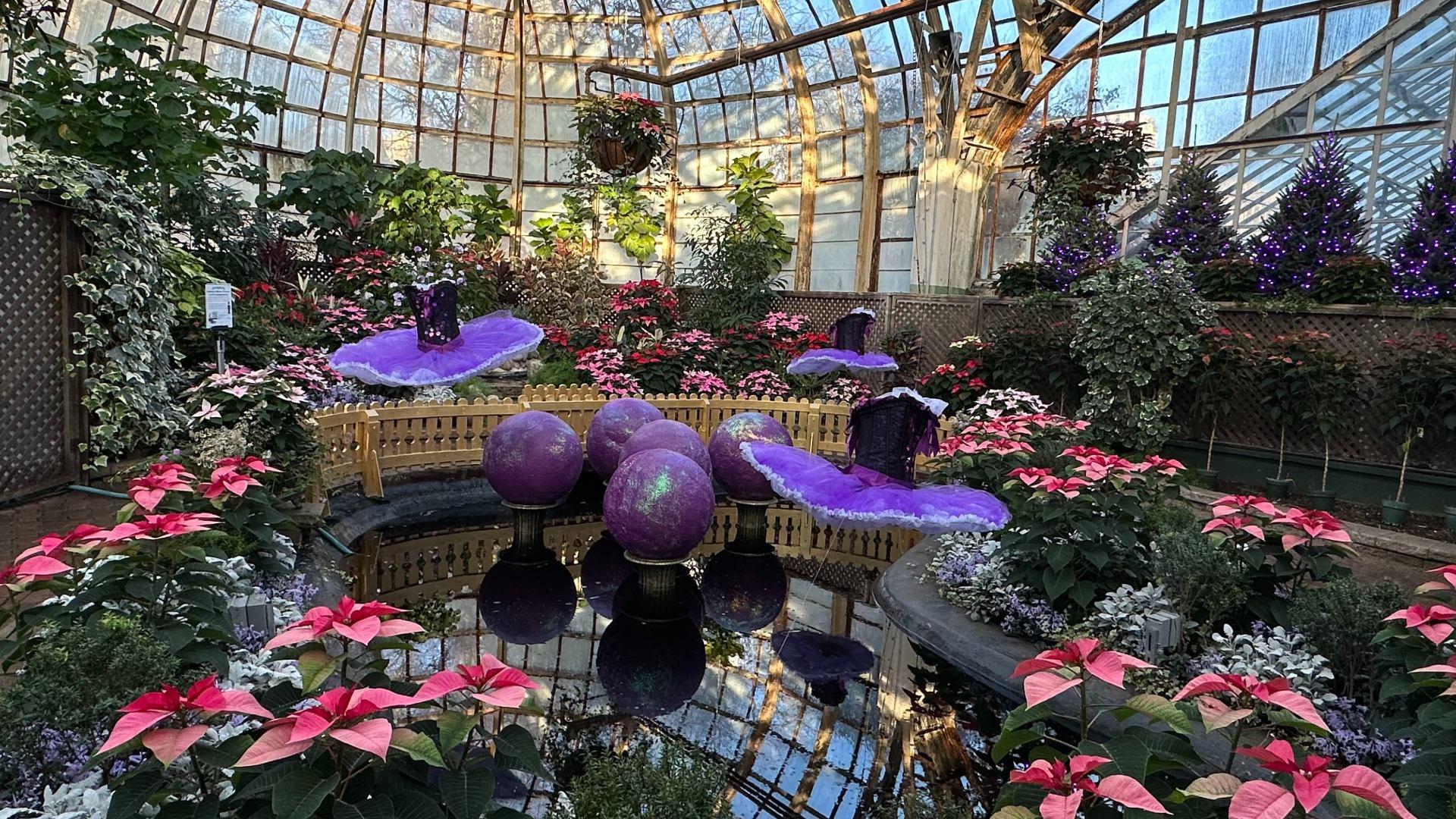 Lincoln Park Conservatory's "Sugar Plum" show. (Credit: Chicago Park District)
1. Blossom
Brighten up gray winter days with a pair of winter flower shows. A 12-foot poinsettia tree and oversized snowmen are among the highlights of Garfield Park Conservatory's "Snow Day" show. Pink poinsettias and scenes from "The Nutcracker" are the stars of Lincoln Park Conservatory's "Sugar Plum" show.
Details for the Lincoln Park show: 10 a.m.-5 p.m. Wednesday-Sunday at the Lincoln Park Conservatory, 2391 N. Stockton Drive. Free, registration required / MAP
Details for the Garfield Park show: 10 a.m.-5 p.m. Thursday-Sunday at the Garfield Park Conservatory, 300 N. Central Park Ave. Free, registration required / MAP
---
2. Commend
The Chicago Wind Symphony will present its second annual concert, with works by Frank Ticheli, Percy Grainger, James Barnes and more. Instead of rehearsing weekly like some other groups, this one goes from first rehearsal to performance in 24 hours.
Details: 7 p.m. Saturday at the University of Illinois Chicago's School of Theatre & Music, 1040 W. Harrison St. Free / MAP
---
3. Dazzle
A trio of one-act plays by the city's youth takes center stage at the 36th annual Young Playwrights Festival. This year's performances explore the impact of isolation, technology and the future. Watch live stage side or virtually from the comfort of home.
Details: Performances 7:30 p.m. Friday; 3 p.m. and 7:30 p.m. Saturday through Jan. 28 at Chicago Dramatists, 765 N. Aberdeen St. $15-$30 / MAP
---
4. Ponder
Puerto Rican-born Chicago artist Raul Ortiz Bonilla gets his first solo museum show. The exhibit, "Semillas," features Ortiz Bonilla's signature style of pointillism and explores Puerto Rico's history from pre-colonization to present day. Meet Ortiz Bonilla at the opening reception.
Details: Opening 10 a.m.-4 p.m. Friday; 10 a.m.-5 p.m. Tuesday-Friday; 10 a.m.-2 p.m. Saturday through Sept. 9 at the National Museum of Puerto Rican Arts & Culture, 3015 W. Division St. Free / MAP
---
5. Sweat
Free Fitness Week is underway at all 69 Chicago Park District fitness centers. Get your heart rate up and work up a sweat with circuit training, kickboxing, Pilates and yoga classes.
Details: Various locations through Sunday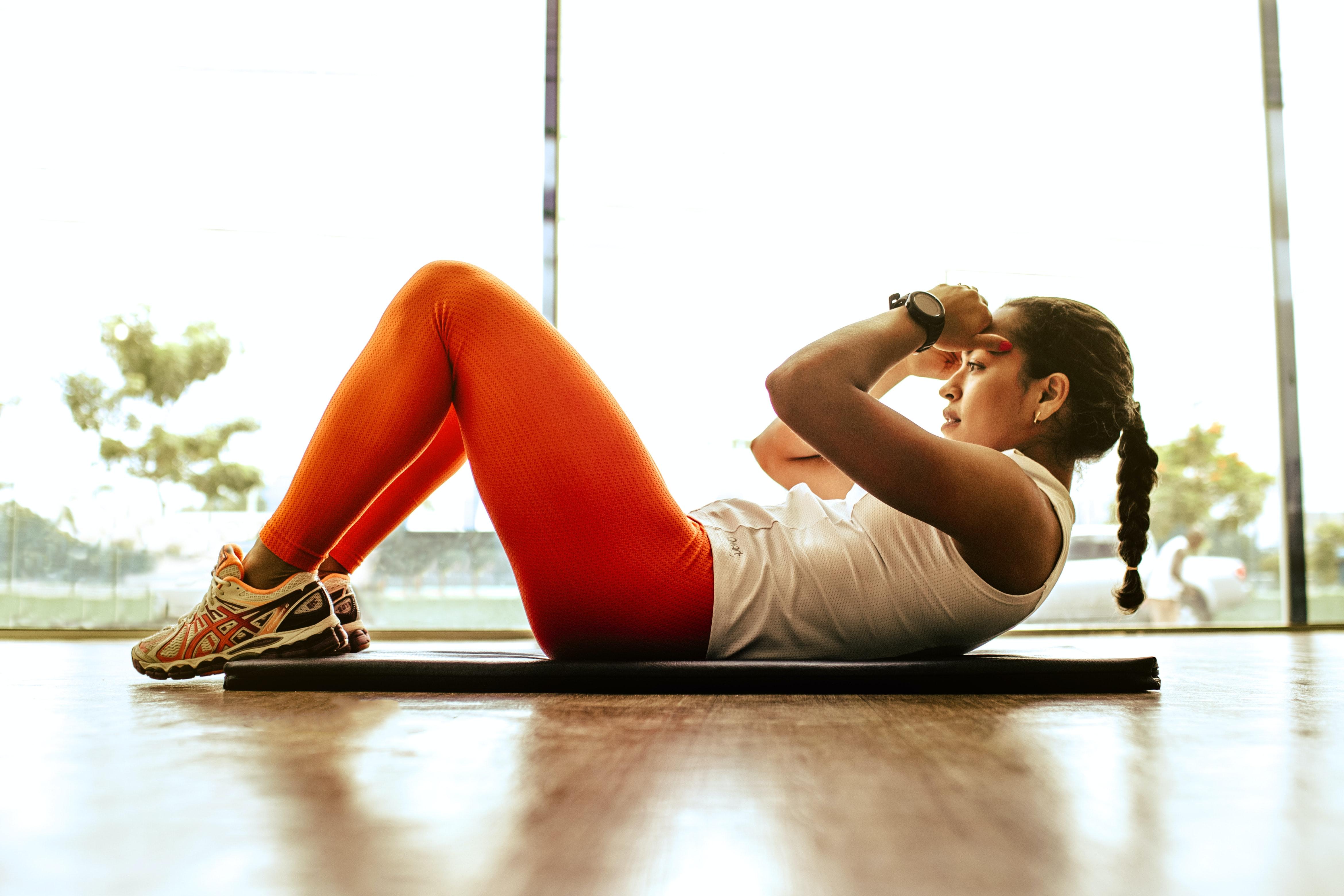 (Photo by Jonathan Borba on Unsplash)
6. Construct
Get your kids off their devices and plugged into their imagination at Forts! Build Your Own Adventure, where they can create worlds of their own using cardboard boxes, sheets, clothesline and more. Don't have kiddos – or want a night out without them? There's an adult night version just for you that's BYO beer or wine. Channel your inner child while you build your own boxed creations.
Details for Forts! Build Your Own Adventure: 1 p.m. and 3 p.m. Saturday; 11 a.m. and 1 p.m. Sunday through Jan. 22 at Filament Theatre, 4041 N. Milwaukee Ave. $10-$15 / MAP
Details for Forts! Adult Night: 7 p.m. Friday through Jan. 20 at Filament Theatre, 4041 N. Milwaukee Ave. $15 / MAP
---
7. Shake it
Cap off the weekend with Outcast Jazz Band's Big Band Dance Party. Get your groove on with swing dance lessons and classic big band hits from the 18-piece band, including works by Count Basie, Duke Ellington and Glenn Miller.
Details: 6-9:30 p.m. Sunday at Epiphany Center for The Arts, 201 S. Ashland Ave. $20-$25 / MAP
---
8. Bust a move
Looking for a new activity for your wiggle worm? Drop by The Ruth Page School of Dance's Youth Open House. Ballet, jazz, modern tap and hip-hop are among the dance classes they can try.
Details: 10 a.m.-2 p.m. Sunday at The Ruth Page Center for the Arts, 1016 N. Dearborn St. Free / MAP
---
9. Sip
Warm up at the International Coffee and Tea Tasting event with an array of coffees and teas, including Turkish and Puerto Rican coffees and Irani tea, and Mexican hot cocoa.
Details: 11 a.m.-2 p.m. Saturday at 3642 W. Belmont Ave. $20-$35 / MAP
---
10. Glow
More than 600,000 lights are on display at Light up the Lake, including a giant teddy bear and 60-foot light tunnel. A light memory game, stomp light activity and reflecting pond are among the new features this year. Bonus: Each ticket includes a ride on the Centennial Wheel.
Details: 11 a.m.-10 p.m. through Saturday at Navy Pier, 600 E. Grand Ave. $27; $17 for kids ages 3-12 / MAP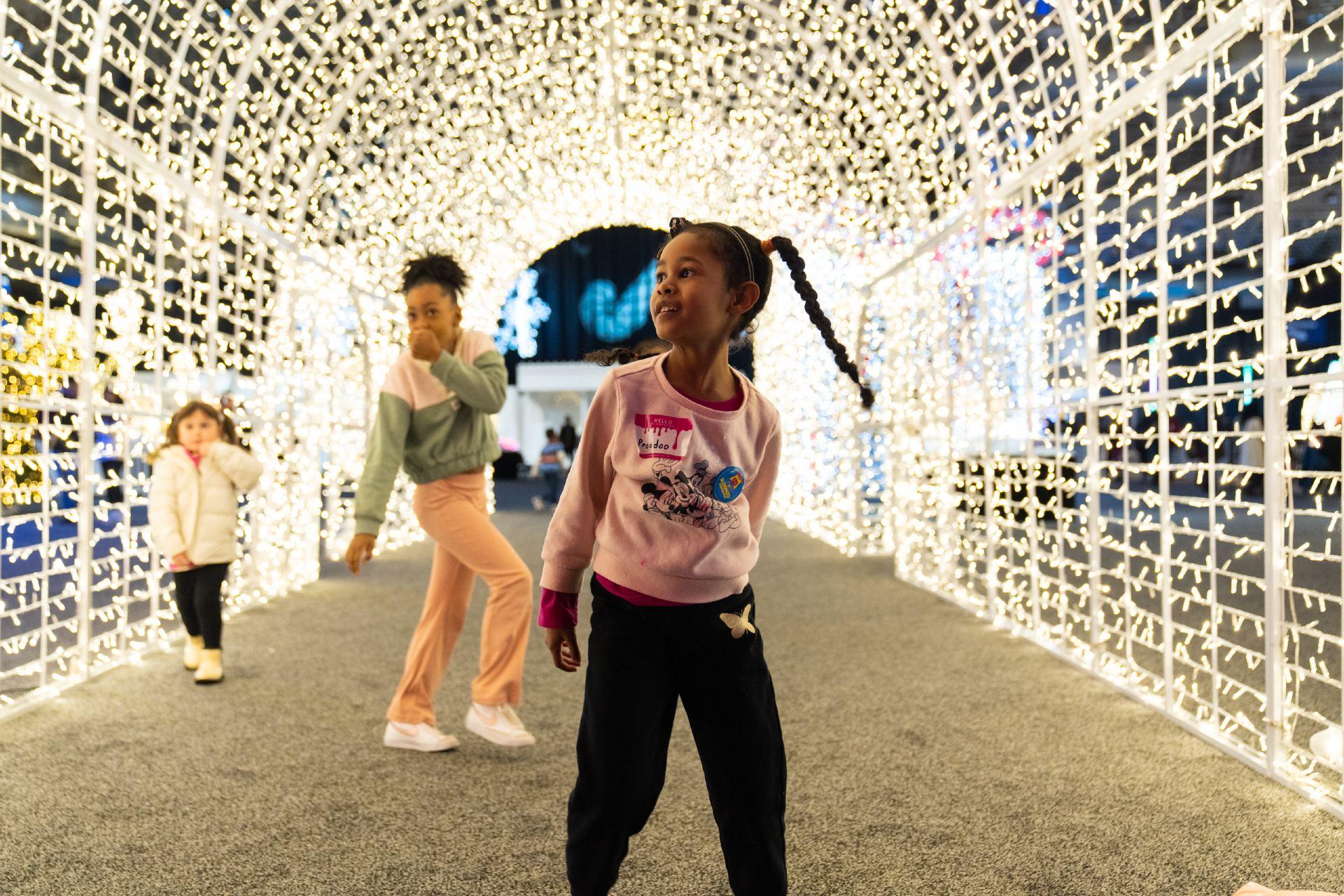 (Courtesy of Navy Pier)
Events listed are subject to change. We recommend double-checking times and locations before you head out the door. Want to share your upcoming events with us for consideration in a future roundup? Send us an email.
---