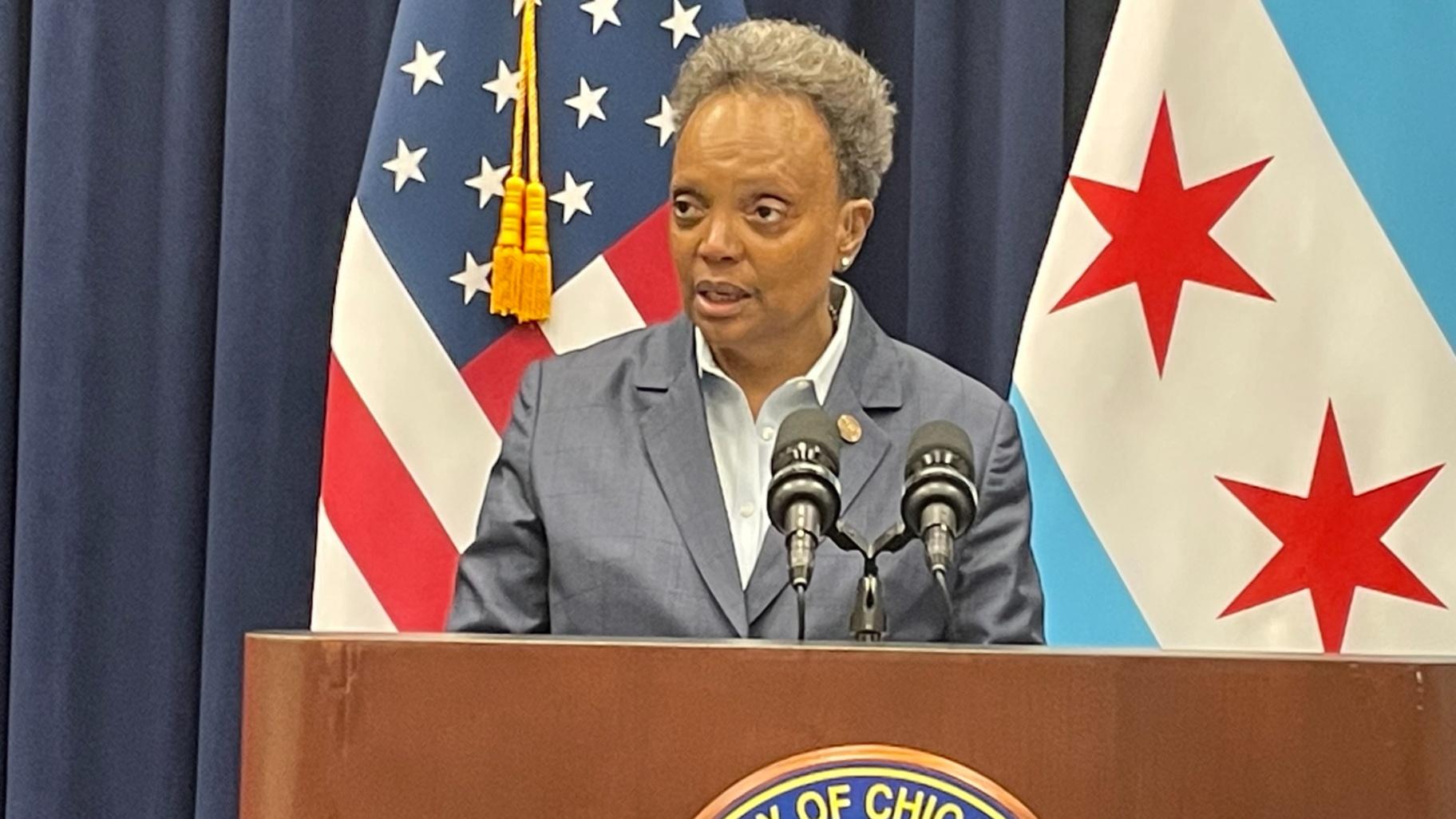 Mayor Lori Lightfoot addresses the news media on Wednesday Dec. 14, 2022. (Heather Cherone/WTTW News)
Mayor Lori Lightfoot announced Friday that she has tested positive for COVID-19 for the second time in less than a year, but is not experiencing symptoms of the virus.
Lightfoot said she believes that her lack of illness is due to the fact that she is fully vaccinated and received a booster dose of the COVID-19 vaccine designed to combat the omicron variant several months ago.
"I will work from home while continuing to follow the CDC guidelines for isolation," Lightfoot said in a statement released by her office. "This is a reminder to get vaccinated and boosted this holiday season to keep you and your loved ones healthy and safe."
Lightfoot first tested positive for COVID-19 on Jan. 11. Afterward, she told reporters her first bout with the virus felt "like a bad cold" but recovered pretty quickly.
Lightfoot made no public appearances on Thursday, but presided over a meeting of the Chicago City Council and held a news conference on Wednesday. She did not wear a mask at any point. The Centers for Disease Control warns Chicago residents that they face a "medium risk" of contracting COVID-19 and should wear a face covering "in indoor public settings where vaccine status is not known."
Approximately 600 Chicago residents were diagnosed with a confirmed case of COVID-19 every day this week, according to data from the Chicago Department of Public Health. An average of 35 people are hospitalized because of the virus every day in Chicago, an increase of nearly 30%, as compared with last week, according to city data.
Contact Heather Cherone: @HeatherCherone | [email protected] | (773) 569-1863
---