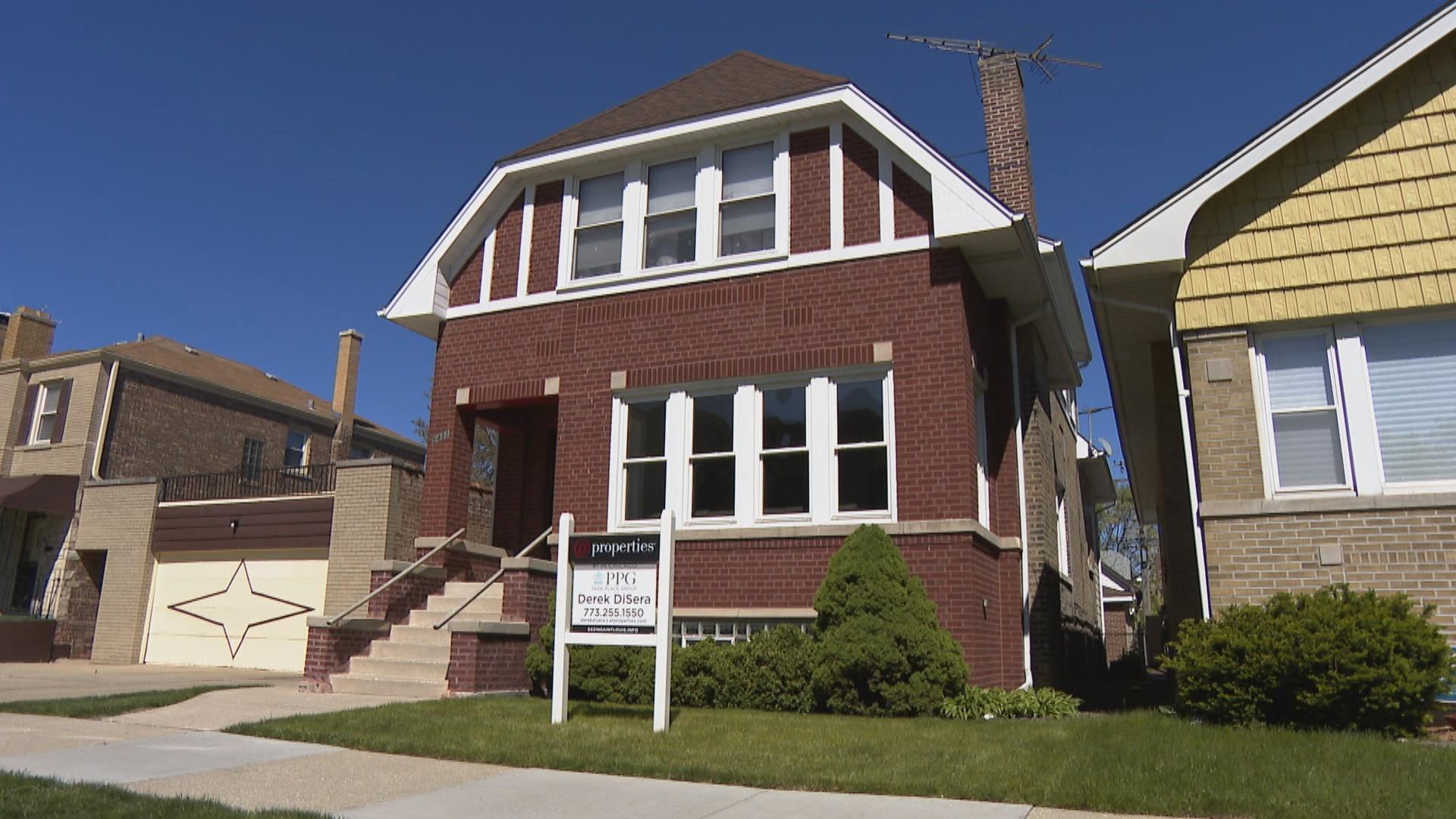 (WTTW News)
Officials should use $10 million in federal relief funds designed to help Chicagoans struggling to recover from the COVID-19 pandemic to aid residents dealing with significant increases in their property tax bills, according to a proposal backed by mayoral candidate U.S. Rep. Jesús "Chuy" García.
García represents Illinois' 4th Congressional District which includes the city's Lower West Side, where some homeowners saw their property tax bills increase by as much as 46%. García said he was concerned that those increases would push Black and Latino Chicagoans out of their longtime homes
"We must curb the effects of gentrification and displacement," García said. "We cannot allow skyrocketing property taxes to displace our families. We must help them stay in the neighborhoods they helped build."
Those living in Chicago's Latino communities were hit especially hard, according to an analysis by the Cook County Treasurer's office.
Cook County Commissioner Alma Anaya, who represents the county's 7th District, said residents has flooded into her office seeking help paying their property tax bills.
"Immediate relief is needed," said Anaya, who replaced García on the Cook County Board after he was elected to the U.S. House.
The program would allow Chicago residents whose property tax bill rose more than double the citywide average to apply for a loan to cover that increase, according to the measure set to be introduced by Ald. Mike Rodriguez (22nd Ward) at Wednesday's City Council meeting.
Rodriguez has endorsed García's bid to unseat Lightfoot.
Applicants who meet certain criteria would have those loans forgiven under the measure. Participants must earn no more than 300% of the federal poverty line, which is $27,750 for a family of four, and live in the home as their primary residence.
Rodriguez told reporters he had not identified a source of funds within what Lightfoot calls the Chicago Recovery Plan, which earmarks $1.227 billion for a host of programs including affordable housing, mental health, violence prevention, youth job programs and help for unhoused Chicagoans.
City officials spent just $130.5 million of those funds through mid-October, as first reported by WTTW News.
Ald. Maria Hadden (49th Ward) said the measure would also help residents of her Far North Side ward who have seen their property tax bills soar get "short term relief." 
"It is common sense," Hadden said. "It is the minimum we can do."
Contact Heather Cherone: @HeatherCherone | (773) 569-1863 | [email protected]
---