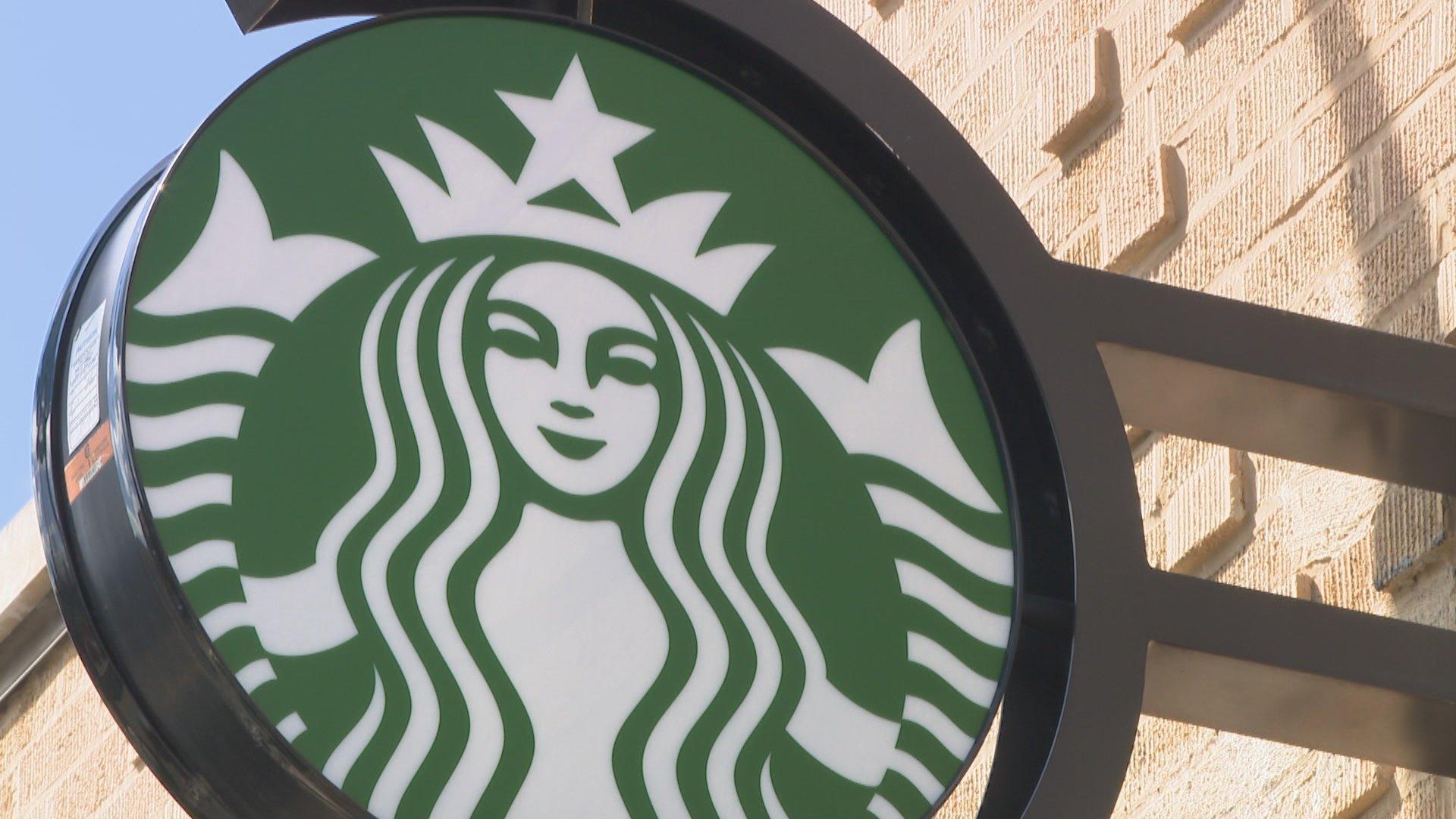 (WTTW News)
Starbucks workers at coffee shops in Bucktown, Edgewater, northwest suburban Cary and west suburban Elmhurst joined a nationwide strike Thursday aimed at coinciding with the coffee giant's popular "Red Cup Day" promotion, organizers say.
"On one of Starbucks' biggest sales days of the year, thousands of workers across the country are out on strike protesting short staffing and the company's failure to bargain with union stores," the year-old union representing Starbucks workers said in a release.
Starbucks Workers United, an SEIU affiliate, said 111 locations around the country are on strike. All have unionized or filed notice of their intent to unionize.
In addition to the Chicago-area Starbucks locations, organized workers in Rockford and Carbondale also announced they'd strike Thursday.
The union said understaffing leads to long wait times and frustrated customers, and called on Starbucks to improve conditions for workers and customers. And it repeated calls for the company to bargain with the more than 200 locations around the country that have voted to unionize.
"We're showing up at bargaining tables across the country, ready to negotiate a fair deal for Starbucks workers," the union said in a release. "The company is walking out without hearing a single proposal. We are striking in protest of this refusal to bargain, an alleged Unfair Labor Practice."
Starbucks did not immediately respond to a request for comment on the strike Thursday. It's previously denied union claims that the company isn't bargaining in good faith.
In addition to the four Chicago area locations striking today, workers at Starbucks coffee shops in Edgewater, Hyde Park, Lakeview, and North Park have also voted to unionize. A third unionized Edgewater location closed last month, which organizers say is part of a widespread union-busting effort.
This week, a regional National Labor Board director sought a nationwide cease and desist order that would bar Starbucks from engaging in "unlawful conduct (that) threatens to chill a union organizing drive."
"We are asking the Court to swiftly grant the injunction so that … all Starbucks employees nationally can effectively exercise their right to engage in union activities," NLRB Region 7 Director Elizabeth Kerwin wrote in the court filing.
Starbucks has repeatedly denied claims of union-busting and violations of the law.
Contact Nick Blumberg: [email protected] | (773) 509-5434 | @ndblumberg
---