In many ways, the story of Mayor Harold Washington's rise to City Hall is distinctly Chicagoan.
But the makers of the documentary "Punch 9 for Harold Washington," say his election had reverberations far beyond the city's borders.
The film, which premiered at the Chicago Film Festival Oct. 13, shows Washington's journey to the mayor's office, the racist resistance to his candidacy and the historic Black-Brown coalitions formed to support him. It also demonstrates how his election offered a blueprint for progressive organizing across the country.
"The turnout of Black registered voters [in 1983] was 92%," recalled co-producer Raymond Lambert. "Gary Rivlin has a wonderful quote in the film where he talks about a precinct where, they were midway through the day and they called down to City Hall to say, 'What do we do? Because everyone in the precinct has voted.'"
"The initial impetus [for making the film] was the realization that the Harold Washington story is a national story, it has ramifications beyond the past and ramifications beyond Chicago," said director Joe Winston. "What Chicago went through during Washington's time, it's like a playbook for how to build progressive coalitions … people outside Chicago are shocked that they don't already know the story, and when they see these events from the past, like the Council Wars, being played out again when Obama becomes president and there's the obstruction in Congress, people are just they feel like they're going in a time machine and they're seeing our own struggles played out in the past."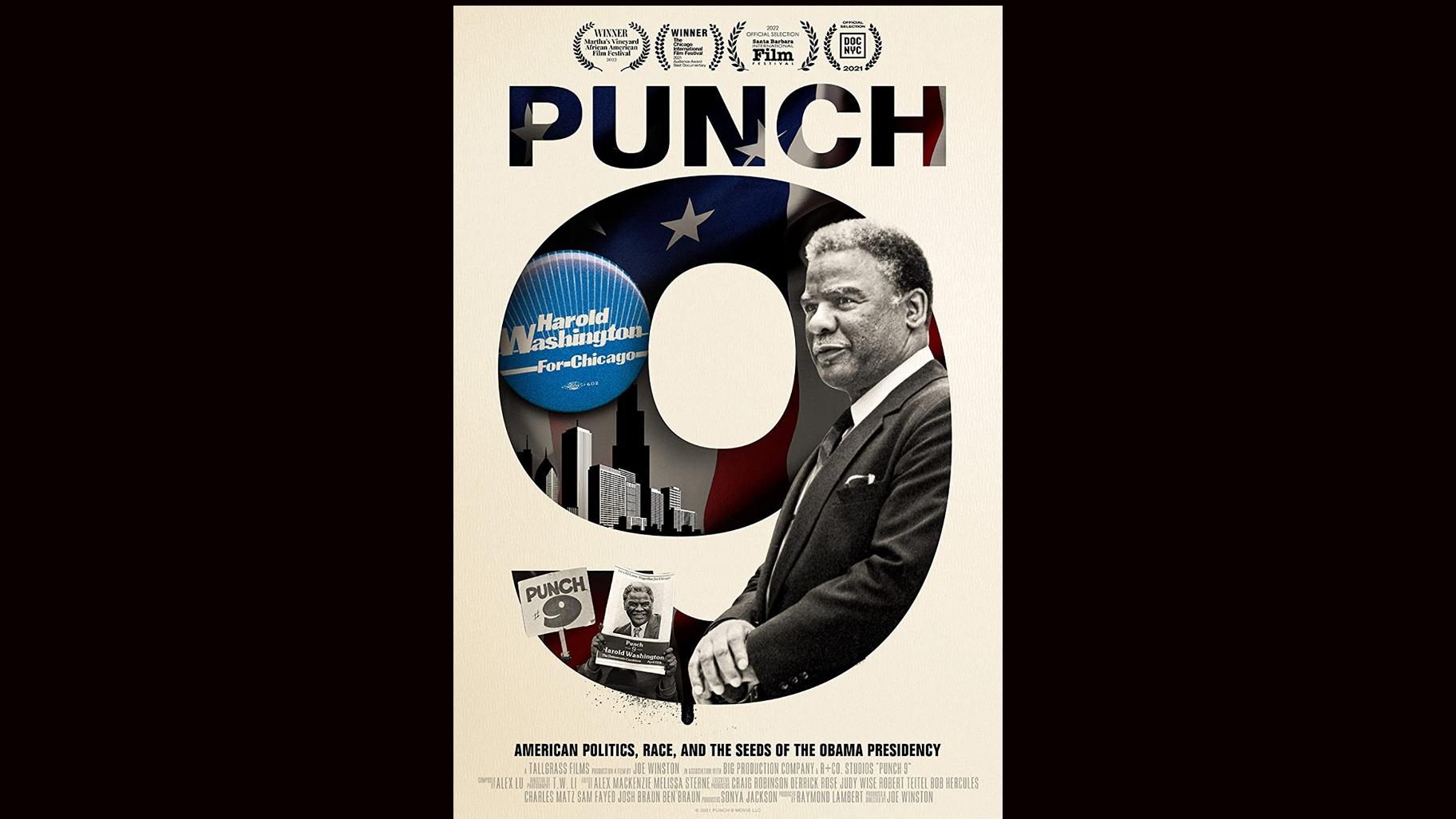 Film poster for "Punch 9 for Harold Washington."
Lambert said Washington's once-in-a-generation presence still moves Chicagoans.
"We knew this was going to be our toughest market because folks are so emotionally invested in Harold Washington and his legacy," Lambert said. "People around the country have responded incredibly favorably also, but we knew here that it was going to happen to it have to be right and I think this is proving that it definitely is resonating with folks."
Winston and Lambert say they're hoping to keep this Chicago story on the city's theatre screens for as long as possible. The film's run at AMC Ford City, 7601 S. Cicero Ave., and AMC New City, 1500 N. Clybourn Ave., theatres has been extended a second time through Thursday, Oct. 27  –  but Winston says that doesn't have to be the end.
"[AMC Theaters decides] each week based on the previous week's performance whether to extend it," Winston said. "So let's keep it going, let's break some records here, Chicago!"
---