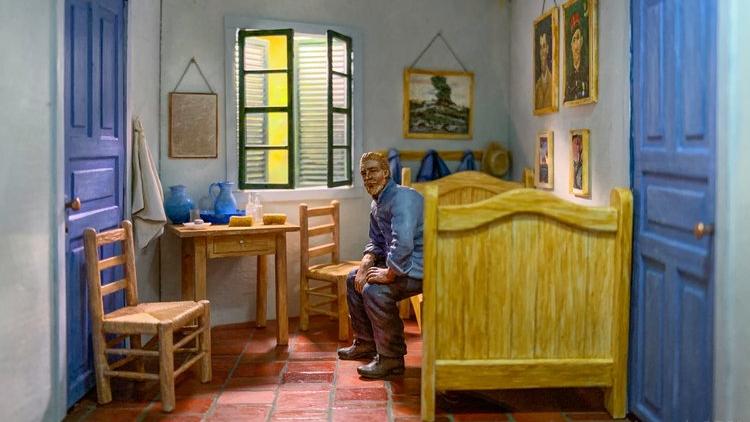 (Photo courtesy of MMSI)
1. Shrink
Hundreds of modelers from around the world will gather at the Marriott Schaumburg to have their painted stock figures and original sculptures featured at the 47th annual Military Miniature Society of Illinois Chicago Show. Miniature pieces will range from fantasy with figures, armored and other vehicles, airplanes, ships and dioramas.
Details: 3 - 8 p.m. Friday, 9 a.m. - 5 p.m. Saturday at the Mariott Schaumburg, 50 N Martingale Rd. $10 Tickets, Free children 12 and under / MAP
---
Find more fests: 2022 Fall Festival Guide
---
2. Spooked!
Start celebrating Halloween early in the suburbs with the first-ever Schaumburg Halloween Carnival, spanning two weekends and full of spooky rides like Krazy Kabin, Matterhorn, Sizzler and other classics. The carnival will also include trick-or-treating, snack vendors and a beer garden.
Details: 5 p.m. Friday, 1 p.m. Saturday and Sunday until Oct. 30 at Wintrust Field, 1999 Springinsguth Rd. Free admission, $20 - $30 ride wristbands / MAP
Redline VR is bringing one of Tim Burton's worlds to real life with "Beetlejuice: Pop-Up Bar for the Recently Deceased." The pop-up bar experience will feature themed cocktails, photo opportunities and deals on zombie-themed VR games. Attendees can witness some of Burton's famous characters roaming the floor and interacting with anyone that gets in their way.
Details: Times vary Friday until Oct. 31 at Redline VR, 4702 N Ravenswood Ave. Free admission, $40 VIP Experience / MAP
---
4. Read
Calling all book worms to gather this weekend for Semicolon's first-ever Fall Lit Fest, a one-day block party with appearances from beloved authors, local vendors, food trucks and plenty of books to snag for your bookshelf. 
Details: Noon - 8 p.m. Saturday on Division Street from Paulina St. to Wood St. Free admission.
---
5. Spin
Are you looking for new music to expand your tastes? Look no further as this year's CHIRP Record Fair this weekend, where you can find thousands of vinyl records in addition to DVDs, CDs, posters and more to purchase on the second floor of Plumbers Hall. And once you're done searching, travel down to the first floor and grab a drink from Dark Matter, food from First Slice cafe, and more treats.
Details: 8 a.m. - 6 p.m. Saturday at Plumbers Hall, 1340 W Washington St. $10 general admission, $25 early admission / MAP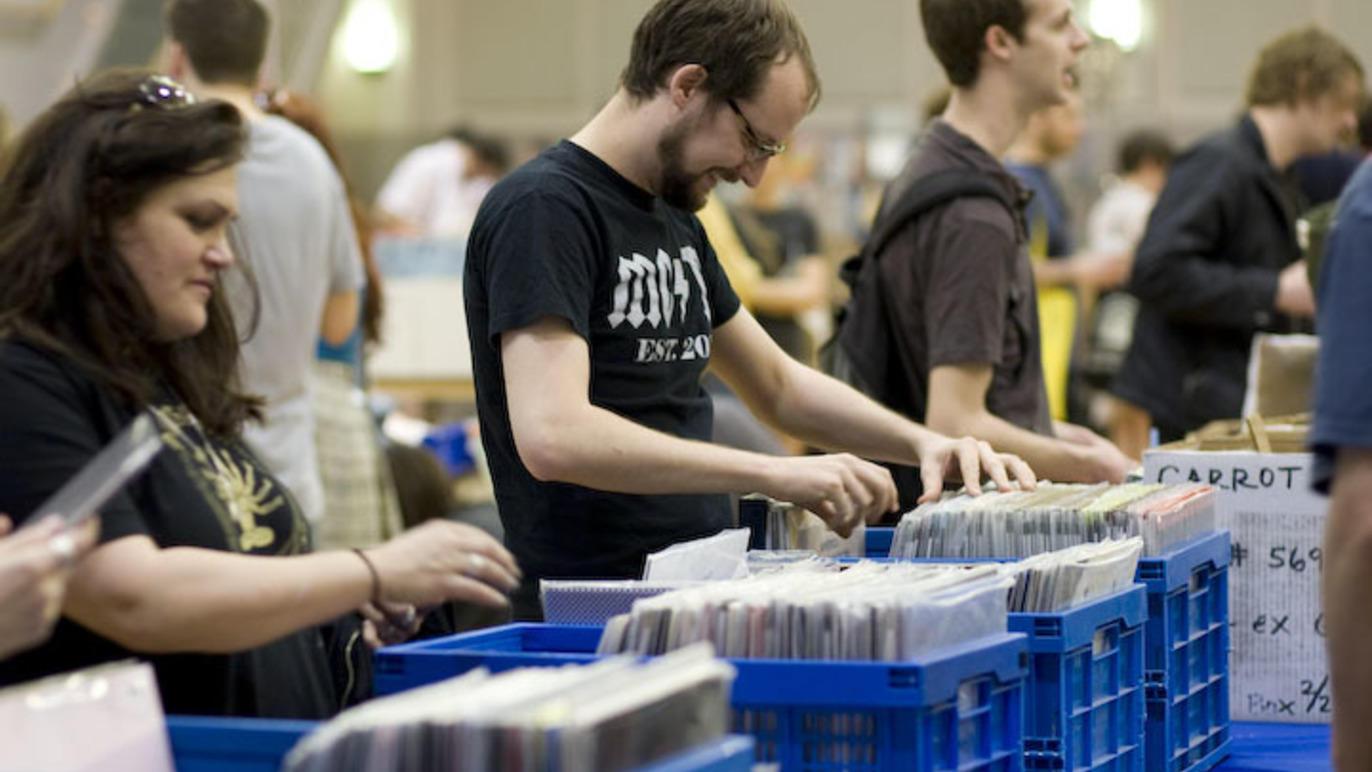 Photo by Erica Gannett
---
6. Dress
Celebrating Halloween is all about celebrating with the WHOLE family, which includes your pups. On Saturday, a Pup-O-Ween is being hosted at Ainsile Arts Plaza, where there will be various vendors offering treats and promotions for your dogs. But better yet, don't forget to put a costume on your pup and sign them up for the costume contest. 
Details: 10 a.m. - 2 p.m. Saturday at Ainsile Arts Plaza, 4844 N Lincoln Ave. Free / MAP
---
7. Explore
Come celebrate Halloween in Wrigleyville with Pumpkin Party at Gallagher Way, full of family-friendly celebrations like trick-or-treating around the park, decorating paper ghosts or making slime with the help of Kid Create Studio, playing lawn games, hitting up candy station. Plus, there is a chance to take home a free miniature pumpkin.
Details: 1 - 5 p.m. Saturday at Gallagher Way, 3637 N Clark St. Free / MAP
---
8. Parade
The annual Upside Down Halloween Parade is back in Washington Park, full of fun where families become a part of the parade, decked in costumes and joining the procession down tree-lined Russell Drive. The parade features dance teams, musicians, acrobats, sports mascots and other dazzling entertainers. 
Details: Noon - 3 p.m. Saturday at Washington Park, along Russell Drive. Free / MAP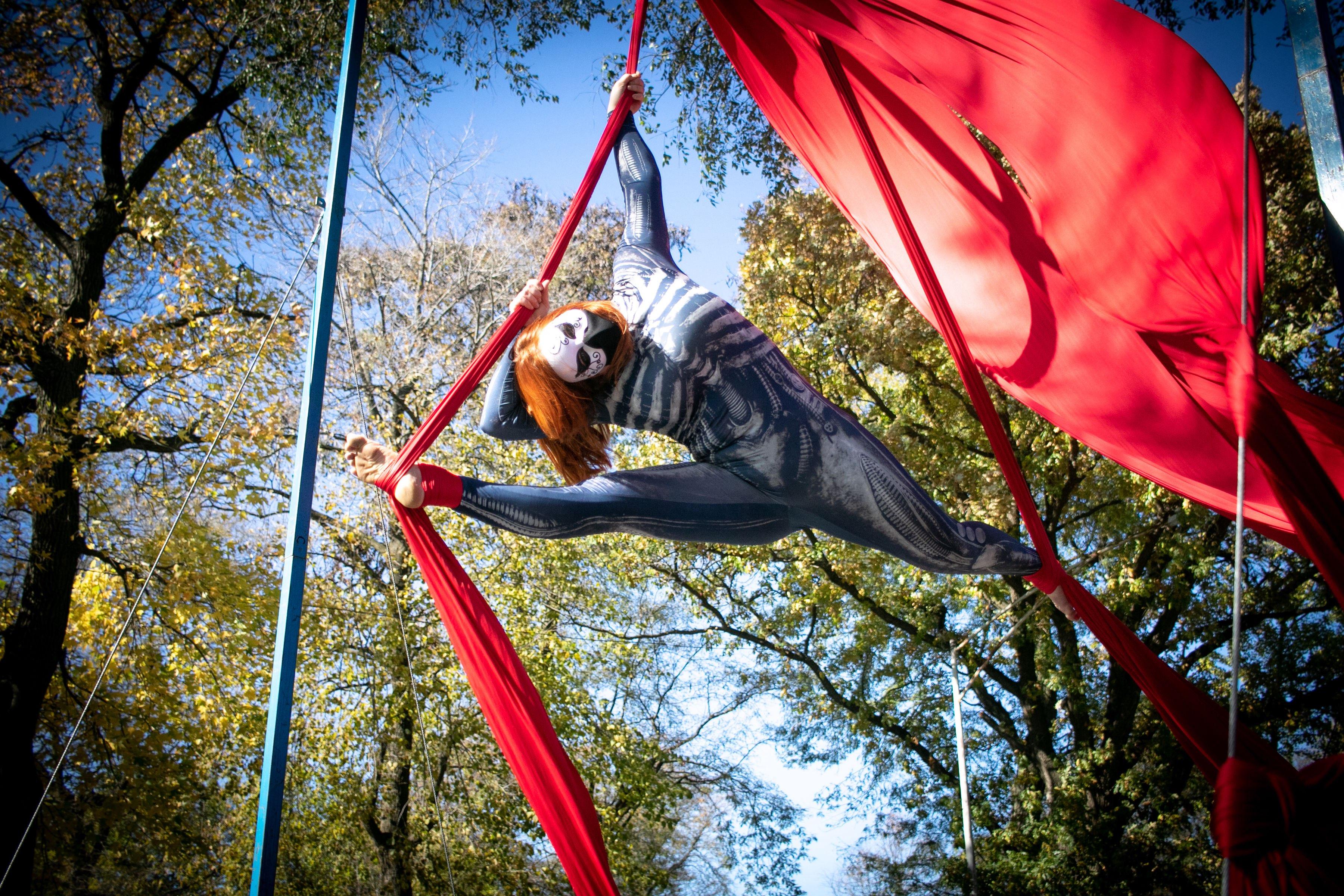 Photo by Daveed Holmes
---
9. Protect
Downtown Elgin is being transformed into a one-night, zombie-infested nightmare for Nightmare on Chicago Street. Citizens must try protecting themselves and defend the city from a zombie outbreak by proceeding to the SAFE ZONE — but will it be enough to protect them? Find out.
Details: 6 - 11 p.m. Saturday on Chicago Street between Douglas and Villa streets $35 Tickets.
---
10. Frighten
Ever wanted to travel through the McCormick Bridgehouse & Chicago River Museum after hours? Well, it's your chance to get a fright while you do, listening to scary stories and sipping on free drinks from Two Brothers Brewing.
Details: 5 - 9 p.m. Friday at McCormick Bridgehouse & Chicago River Museum, 99 Chicago Riverwalk. $40 Tickets / MAP
---
Events listed are subject to change. We recommend double-checking times and locations before you head out the door. Want to share your upcoming events with us for consideration in a future roundup? Send us an email.
---