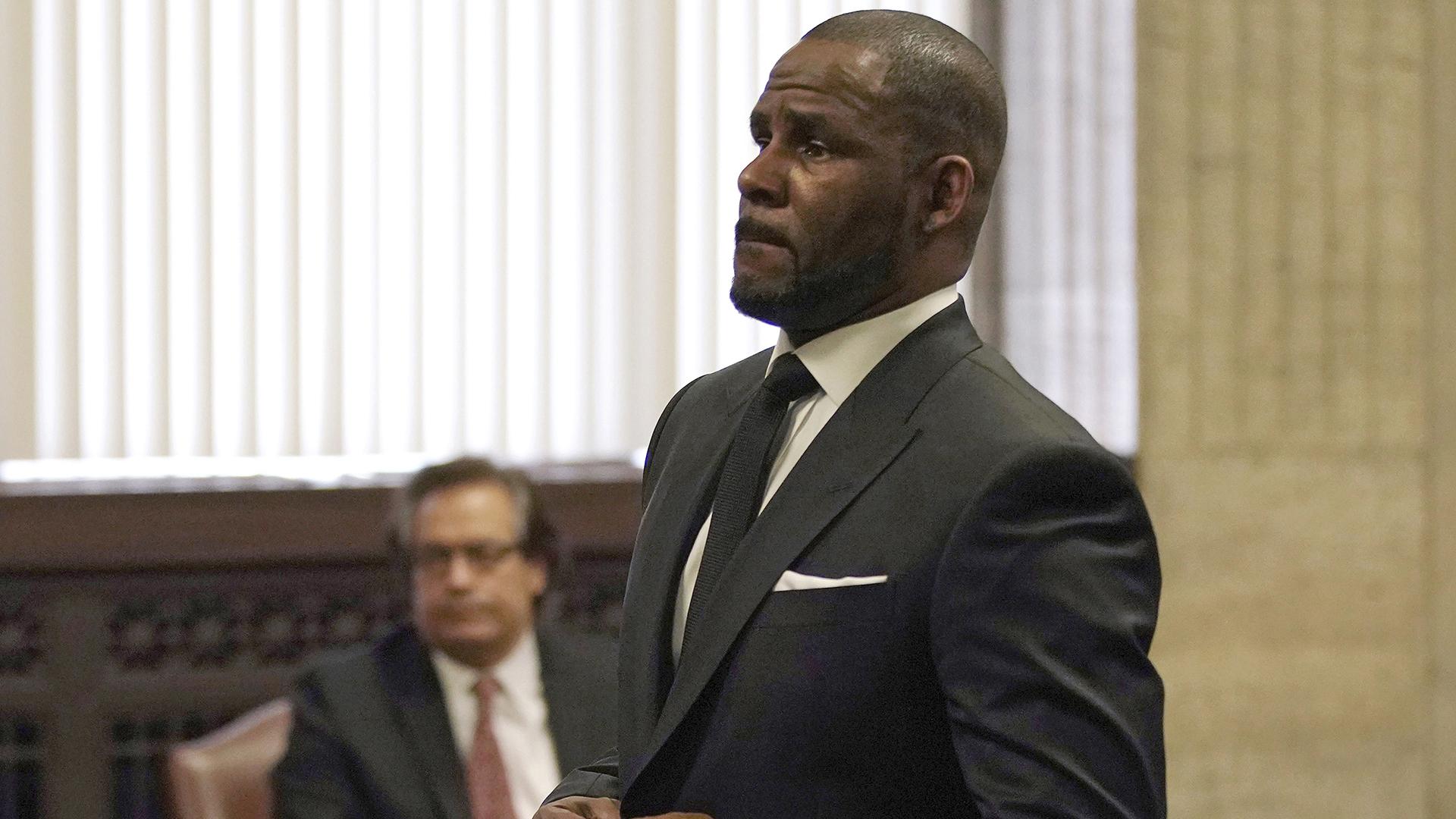 R. Kelly appears for a hearing at the Leighton Criminal Court Building on Friday, March 22, 2019 in Chicago. (E. Jason Wambsgans / Chicago Tribune via AP, Pool)
An ex-business manager of R. Kelly, who was acquitted last month on charges he helped rig the R&B singer's 2008 child pornography trial, is asking a federal judge to award him $850,000 to cover his attorney fees incurred through that case over the past three years.
Derrel McDavid on Monday filed an 18-page motion through his attorneys seeking a court order that would grant him the fees following what his attorneys called a "vexatious, frivolous, and bad faith" prosecution of their client.
"The government told the jury a story that had to be false based on the collective testimony of its witnesses," McDavid's attorney Beau Brindley wrote in the motion. " If their witnesses were all taken to be telling the truth about what they said on the witness stand, then the government's theory was totally incoherent and their witnesses' accounts irreconcilable. These witnesses provided the essence of the case against Mr. McDavid. And the government knew their combined testimony was necessarily incoherent."
A 12-person jury in Chicago convicted Kelly last month on multiple child pornography-related charges, finding he sexually abused his 14-year-old goddaughter "Jane" and other minors in the late 1990s and early 2000s. But co-defendants McDavid and Milton "June" Brown were acquitted on conspiracy charges that alleged they'd helped cover up that abuse.
McDavid, the lone defendant who testified at that trial, told jurors that he initially doubted the allegations made by multiple accusers against Kelly, believing that the women were simply trying to force the singer into settlement payouts. He's also said that while he did work to recover sex tapes involving Kelly, he believed those videos involved Kelly and adult women, not minors.
Just as he did at trial, Brindley in the motion attacked the validity of two key government witnesses — Kelly's ex-girlfriend Lisa Van Allen, and Charles Freeman, a former merchandiser for the singer.
"The government's reliance on the testimony of witnesses who irreconcilably contradict each other on key aspects of their respective accounts of events — as well as contradicting themselves repeatedly in various statements made under oath — illustrates what can, most charitably to the government, be described a callous indifference towards the truth," Brindley wrote in the motion.
According to the new motion, McDavid still owes about $600,000 of that $850,000 total, which was racked up as his defense team worked an average of 80 hours per week in the two months leading up to trial and an average of 100 hours per week during the monthlong trial.
To pay that off, McDavid must "liquidate real property and other assets," the motion states.
Following his conviction, Kelly remains held downtown at the Metropolitan Correctional Center. He is scheduled to be sentenced in February.
Contact Matt Masterson: @ByMattMasterson | [email protected] | (773) 509-5431
---