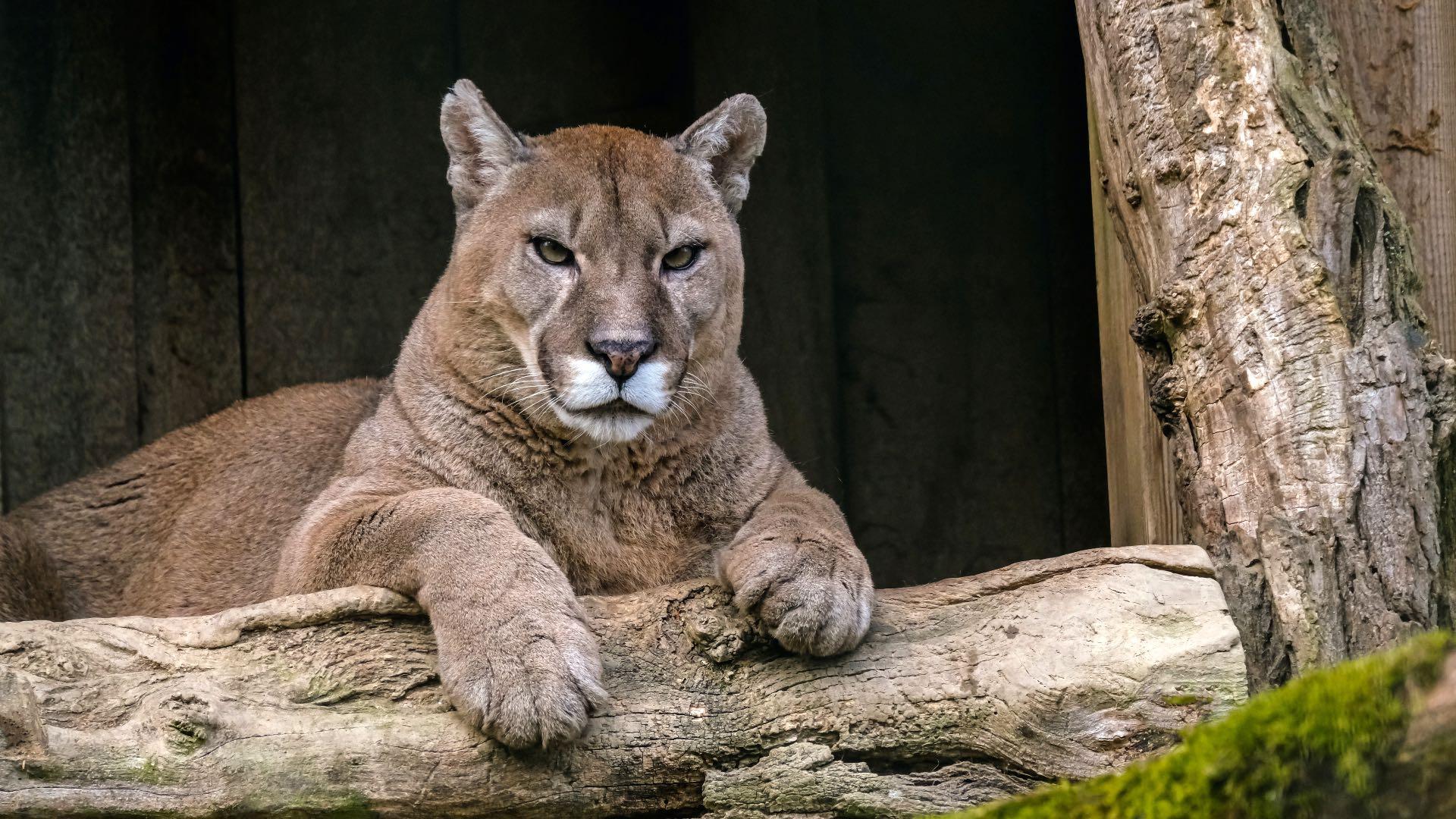 A mountain lion, also known as a cougar, puma or panther. (Nicky Pe / Pexels)
A mountain lion that ventured into Illinois was met with a tragic end after the animal was struck and killed by a vehicle on I-88 in DeKalb County on Sunday, the Illinois Department of Natural Resources announced.
Experts within the department believe the big cat is the same mountain lion (also known as cougar, puma or panther) captured on a trail camera in Whiteside County in late September. (Whiteside County is located north of Moline, along the Mississippi River.)
Staff at the University of Illinois Champaign-Urbana are conducting a necropsy and DNA analysis on the cat.
A second mountain lion was reported in western Illinois in early October. IDNR is keeping tabs on the cat, courtesy of a GPS collar attached by the Nebraska Game and Parks Commission as part of an ongoing research project on their mountain lion population. Nebraska wildlife officials have been in contact with their counterparts in Iowa and Illinois as the cat has journeyed east. 
According to IDNR, mountain lions were eliminated from Illinois prior to the 1870s due to habitat loss and hunting. While none breed in the state, several mountain lions have been confirmed in Illinois during the past few decades. These cats are typically younger animals, often from a population in the Black Hills of South Dakota.
In 2008, Chicago police shot and killed a cougar that had wandered into the city's Roscoe Village neighborhood.
Unless they pose an imminent threat to a person or property, mountain lions have been protected in Illinois since 2015, and it is unlawful to hunt, kill or harass them, IDNR said.
Contact Patty Wetli: @pattywetli | (773) 509-5623 |  [email protected]
---