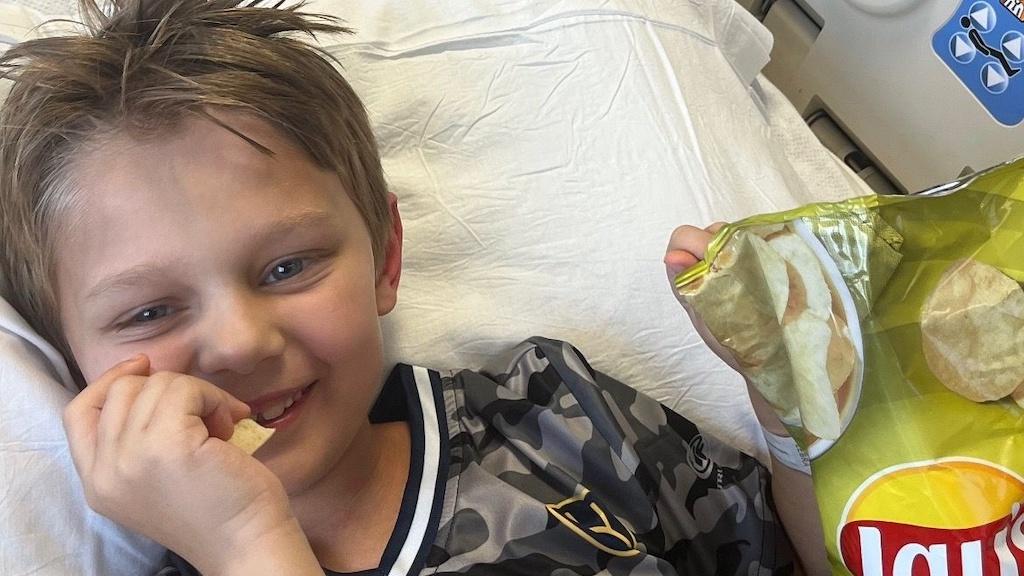 Cooper Roberts (Provided by family)
Three months after he was seriously wounded during the Fourth of July mass shooting in Highland Park, 8-year-old Cooper Roberts has returned to school, his family said in a statement Monday.
The boy's parents, Jason and Keely Roberts, in an update on their GoFundMe page, said their son's return to school "is an incredible milestone for a little boy who almost three months to the day of his first day of third grade had been desperately fighting for his life from critical gunshot wound and is now wheelchair bound."
"It has been one of the most humbling and hopeful experiences of our lives to watch our precious 8-year-old who has had so much cruelly and violently ripped away from him — his life needlessly and forever changed — so cheerfully and excitedly count down the days leading to his return to school," the family wrote.
Roberts was among the youngest victims of the Fourth of July parade shooting that left seven people dead and dozens more wounded. He was shot in the back, and the bullet ripped through his body, severely damaging his aorta, liver, esophagus and spinal cord before exiting through his chest.
He was taken first to Highland Park Hospital where he underwent a life-saving surgery, then spent in-patient stays at Comer Children's Hospital and Shirley Ryan Ability Lab in Chicago.
His twin brother, Luke, was also hit by shrapnel during the shooting, and their mother was wounded in the leg.
Roberts was paralyzed by the shooting. His family said he is "terribly sad" and "heartbroken" that he's unable to run around with friends at recess or play on the jungle gym at school.
"He can't be there all day or even every day. He sees the things he cannot do," they wrote. "Yet, Cooper continues to affirm for us that his spirit, his soul, his 'Cooperness' remains."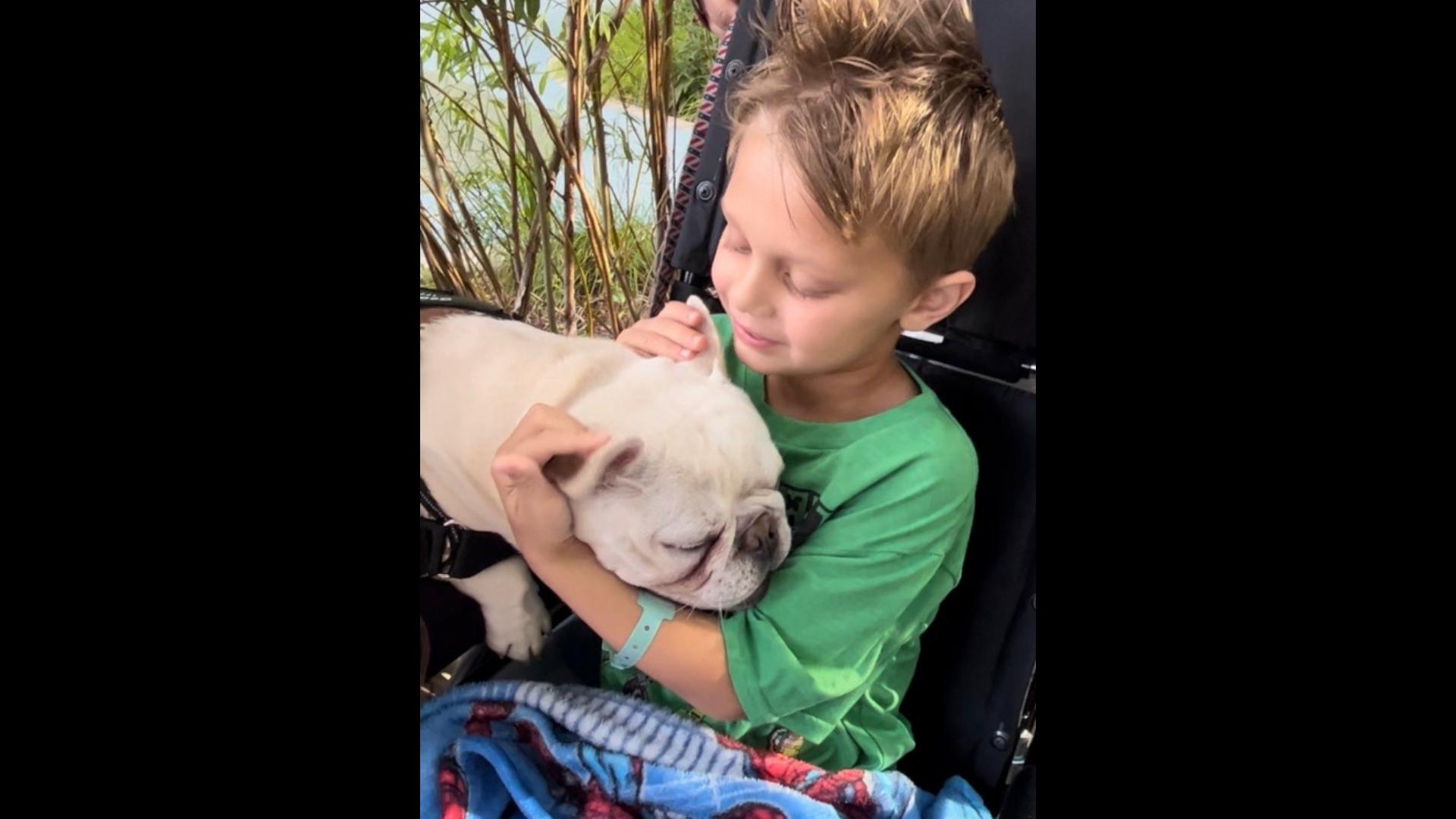 Cooper Roberts and the family dog. (Provided by Roberts Family)
The family's GoFundMe campaign has raised more than $2 million as of Monday afternoon.
The alleged gunman, Robert Crimo III, has pleaded not guilty to 21 counts of first-degree murder, 48 counts of attempted murder and 48 counts of aggravated battery. He remains held without bail in Lake County.
The Associated Press contributed to this report.
Contact Matt Masterson: @ByMattMasterson | [email protected] | (773) 509-5431
---