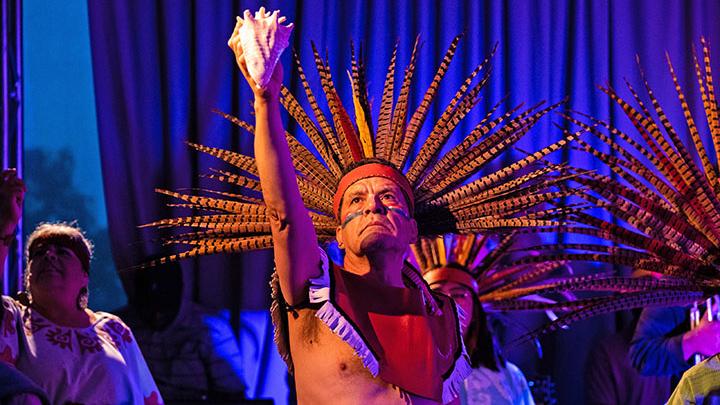 (Photo courtesy of Collaboration)
1. View
The three-day cultural event bringing independent Black film to Gary, Indiana, audiences returns with the Gary International Black Film Festival (GIBFF). This annual event provides audiences with rich, authentic narratives to celebrate Black culture. 
Details: 6 p.m. Friday, 1 p.m. Saturday, 4 p.m. Sunday at various locations in Gary, Ind.  Single film tickets start at $10.
---
Find more fests: 2022 Summer Festival Guide
---
2. Spook
St. Charles' 37th annual Scarecrow Weekend returns this weekend with more than 85 handcrafted scarecrows being showcased all around the town for visitors to view and vote on their favorites. The weekend event includes live entertainment, as well as an Activity Zone with festive photo ops, Scarecrow in a box, Touch-a-Truck and a professional pumpkin carver. 
Details: Noon - 6 p.m. Friday, 10 a.m. - 6 p.m. Saturday, 10 a.m. - 5 p.m. Sunday at Downtown St. Charles, 2 E Main St. Free admisson / MAP
Want to have a wine night with your friends or significant other? Well, you're in luck. The annual Lincoln Park Wine Fest is returning to Jonquil Park where sommeliers and brand ambassadors will coach you through a two-hour tasting session with 12 various wines and a commemorative tasting glass of your own.
Details: 5 - 10 p.m. Friday, 11 a.m. - 10 p.m. Saturday, 11 a.m. - 7 p.m. Sunday at Jonquil Park, 1001 W Wrightwood Ave. $45 general admission, $50 day of / MAP
---
4. Tap
Dovetail Brewery and Begyle Brewing are teaming up to throw an outdoor party in their parking lot in celebration of Oktoberfest, with Oktoberfestiversary. Attendees can enjoy special beer tappings and regular brews from the breweries, along with live music and food from local food trucks. There will also be activities for kids, including balloon artists, coloring activities, corn hole, rooter floats and more!
Details: 11 a.m. - 9 p.m. Saturday, 11 a.m. - 8 p.m. Sunday at Dovetail Brewery, 1800 W Belle Plaine Ave. $5 suggested donation / MAP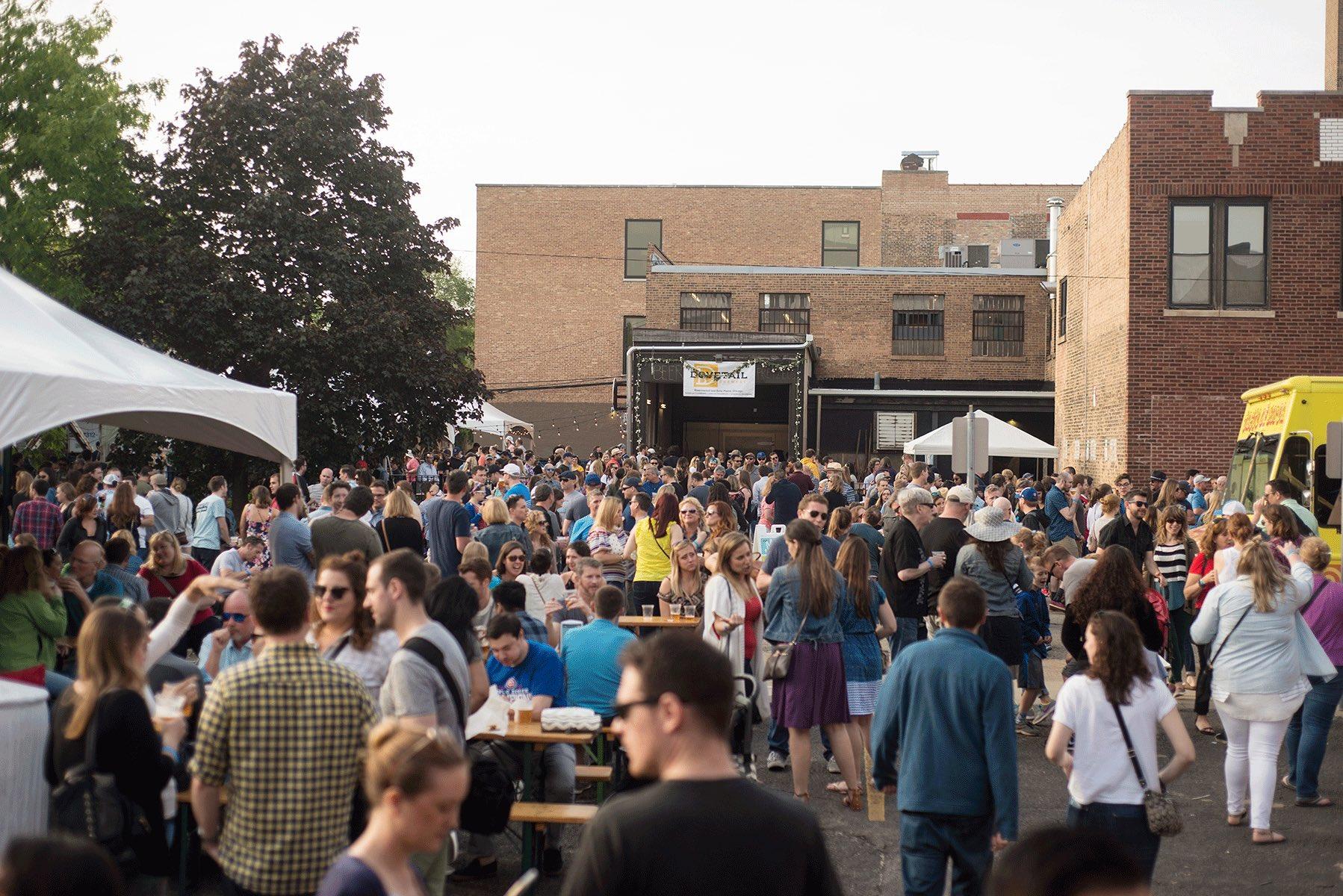 (Photo courtesy of Dovetail Brewery)
---
5. Boo!
Travel down to Brookfield Zoo to get your spook on with Boo! at the Zoo! The weekend event is perfect for the family to get lost in a corn maze, take a spin on the carousel, pose for photos alongside hay bales and wooden cut-outs of Halloween characters. There will also be some pumpkins for the zoo's animals, such as polar bears and gorillas, to play with and nibble on.
Details: 10 a.m. Saturday and Sunday at Brookfield Zoo, 8400 31st St. $25 for adults and $18 for children ages 3-11 / MAP
---
6. Sway
To celebrate the Indian holiday festival of Diwali, Mandela South Asian Performing Art is presenting Diwali: The Story of Ram, a performance program that combines dance, music, and the 17th-century art of Mewar, a region in Indian. This performances will connect audiences with the vibrancy and colors of the performing arts and traditions of South Asia.
Details: 7:30 p.m. Saturday at the Harris Theater for Music and Dance, 205 E. Randolph St. Tickets range from $30 to $80 / MAP
---
7. Change
Collaboraction presents their 7th PEACEBOOK Festival, a day full of workshops, meals, panels and performances centered around peace. This year's them is focusing on "the future, past and present of healing theater," featuring two difference shows each with a diverse line-up of Chicago artists and activists. 
Details: 3 - 8 p.m. at the Kehrein Center for the Arts, 5628 W Washington Blvd. Tickets are $15 - $30 / MAP
---
8. Commence
The fest Indigenous Peoples' Day festival will be celebrated on Sunday at the Logan Square Auditorium, which will feature a variety of Indigenous music genres from rock, hip-hop, EDM and a closing Indigenous-dance party. Artists include DJ Shut, Mato Wayuhi, OPLIAM and Phnx. Wav. 
Details: 6:30 p.m. Sunday at the Logan Square Auditorium, 2539 N Kedzie Blvd. Free / MAP
---
9. Sing
The city of Chicago has launched a new, one-of-a-kind citywide singing competition called "Chicago Sings Karaoke." The competition is open to city residents 21 years old and older, with the monthlong contest kicking off on October 9 and competing at 18 different neighborhood venues. The winner of the competition will receive a cash prize of $5,000.
Details: Sunday at Simone's, 960 W. 18th St., Louie's Pub, 1659 W. North Ave. and Lincoln Lodge, 2040 N. Milwaukee Ave. Free. 
---
10. Dash (Or Watch)
Trying to get your run on during the changing seasons still? Hit up the annual Chicago Marathon, a 26.2-mile trail throughout the city from neighborhoods like Pilsen, Chinatown, Boystown and Lincoln Park. Line the course to cheer on those giving it their all.
Details: 9:30 a.m. Sunday at Grant Park, 337 E Randolph St. Free / MAP
---
Events listed are subject to change. We recommend double-checking times and locations before you head out the door. Want to share your upcoming events with us for consideration in a future roundup? Send us an email.
---