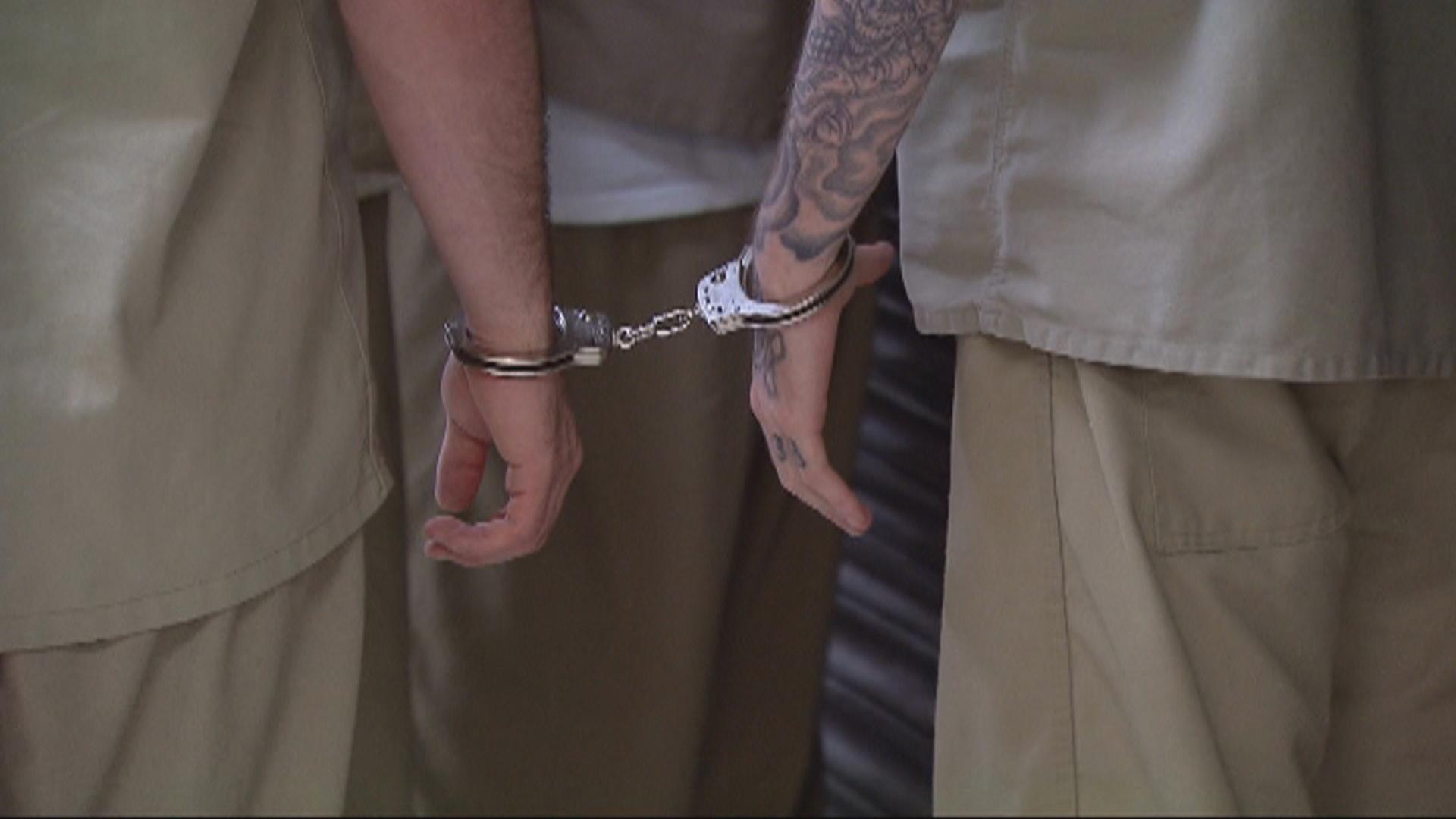 (WTTW News)
Chicago Police Department officials agreed to allow those arrested access to a phone within three hours in order to resolve a lawsuit filed by the Cook County Public Defender's Office after mass arrests during the protests and unrest triggered by the police murder of George Floyd in May 2020.
Cook County Judge Neil Cohen will enforce the agreement that settled the lawsuit through a consent decree to make sure those arrested can contact an attorney or family members shortly after being detained. As part of the consent decree, Chicago Police must install telephones in every interrogation room, post signs with information about how to get access to a lawyer free of charge and create private rooms for attorneys to consult with their clients.
Cook County Public Defender Sharone R. Mitchell, Jr. called the agreement "historic and hard won."
"Our region has a sad tradition of forced confessions and wrongful convictions, and the fight to overcome these abuses continues today," Mitchell said.
Anyone arrested by Chicago Police can call 844-817-4448 to reach an attorney who will represent them free of charge.
A spokeswoman for the city's Law Department declined to comment.
The state's new criminal justice law that will take full effect Jan. 1 requires that everyone arrested be given the opportunity to make a phone call as soon as possible — but no later than three hours after being detained. In addition, people who have been arrested must be allowed to make at least three phone calls in the first three hours they are being held.
Craig Futterman, a professor of law at the University of Chicago, said the lack of access to a lawyer can lead to false confessions and wrongful convictions — issues that have plagued the Chicago Police Department for decades.
The consent decree will ensure that the law is enforced in Chicago, where the right of people to consult an attorney after being arrested has been theoretical at best for more than five decades, Futterman said.
Futterman, who has long pushed the Chicago Police Department to change its policies and procedures to ensure that the constitutional rights of Chicagoans are protected, said the consent decree was the first of its kind in the United States and strikes a significant blow in the fight against false confessions and wrongful convictions.
"I truly couldn't be more proud," said Futterman, adding that he was "speechless" when considering the impact the consent decree will have in Chicago and across Illinois.
The Cook County Public Defender's Office sued the Chicago Police Department in the wake of the unrest and protests triggered by Floyd's murder. 
Chicago Police have long denied phone calls and legal representation to those they arrested, a practice "drawn into stark relief by serial violations of state law during 2020 protests," according to a statement from Mitchell's office. 
Data collected by the Cook County Public Defender's office between April 16, 2020, and June 5, 2020, showed that 23% of those arrested in Chicago were not offered the opportunity to make a phone call after they were taken into custody at any point.
Another 22% of arrestees said they had to wait five or more hours to use the phone, according to the Cook County Public Defender's office.
Nearly a year before the protests and unrest swept the city, Ald. Leslie Hairston (5th Ward) introduced an ordinance to require arrestees to be allowed to make a "reasonable" number of phone calls to family and an attorney of their choice within a "reasonable" amount of time.
The state had defined "reasonable" as within an hour of being brought to a police station, but that was changed as part of the criminal justice reform package, dubbed the SAFE-T Act.
Hairston told WTTW News Thursday that she was unconvinced that Chicago Police would follow the terms of the agreement, since they had violated the previous law for so many years. Hairston will not run for re-election to represent South Shore in 2023.
Despite two hearings in 2020, Hairston's proposal failed to advance over the objections of Mayor Lori Lightfoot and the leadership of the Chicago Police Department.
Contact Heather Cherone: @HeatherCherone | (773) 569-1863 | [email protected]
---