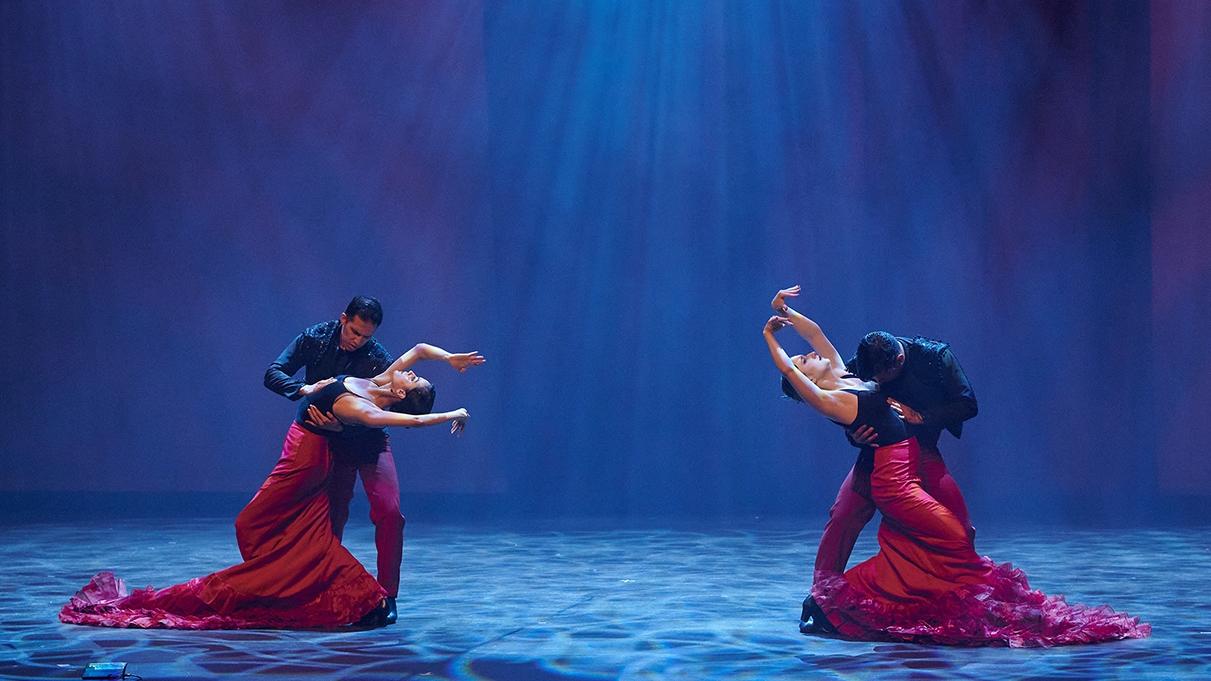 (Photo courtesy of Dean Paul / Ensemble Español Spanish Dance Theater)
1. Swing
It's your turn to take a swing at Wrigley Field and celebrate the 30th anniversary of the baseball classic film, "A League of Their Own." Fans can attend a free screening at Gallagher Way with the first 800 early arriving people eligible to receive a limited-edition commemorative hat. Prior to the screening, there will be a pregame recognition on Wrigley Field featuring cast members and former All-American Girls Professional Baseball League player Maybelle Blair before the Chicago Cubs v. Philadelphia Phillies game at 1:20 p.m. and a Q&A discussion at 6:30 p.m. 
Details: 7 p.m. Thursday at Gallagher Way, 3635 N Clark St. Free / MAP
---
Find more fests: 2022 Summer Festival Guide
---
2. Refract
The Hubbard Street Dance Chicago company is ready to unleash their new show, Fall Series: Refraction, taking in the ideas of choreographers and refracting them into an array of interpretations, featuring "The Windless Hold" by Cuban choreographer Osnel Delgado, Darrell Grand Moultrie's "Dichotomy of a Journey" and life-long Chicagoan and three-time recipient of Chicago's Ruth Page Award for Outstanding Choreographer of the year, Randy Duncan. 
Details: 7:30 p.m. Thursday, 8 p.m. Friday and Saturday, 3 p.m. Sunday at Harris Theater for Music and Dance, 205 E Randolph St. $15 Tickets / MAP
---
3. Wander
Take time to walk through Andersonville at this year's Andersonville Arts Weekend, a neighborhood transformed into a walkable art gallery. The three-day event will feature over 40 businesses and more than 100 artists in visual arts, theatre, dance, music, film, culinary arts and much more.
Details: Friday through Sunday in Andersonville. Free admission / MAP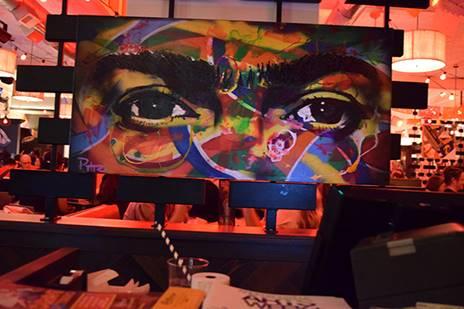 (Photo courtesy of The Andersonville Chamber of Commerce)
---
4. Tap
Want to learn some new skills to impress your friends, or better yet, your crush? Tune into the Chicago Tap Summit, held in the Year of Chicago Dance, for a full weekend of classes for all skill levels taught by tap professionals from across the United States. The event includes classes, panels, performances, a Saturday night world premiere and more with M.A.D.D. Rhythms faculty, Chicago Tap pioneers and boundary-pushing dancers.
Details: Times vary Friday through Sunday at Harold Washington Cultural Center, 4701 S. Dr. Martin Luther King Junior Drive. Tickets range from $400 to $500 / MAP
---
5. Dance
The Chicago Department of Cultural Affairs and Special Events is kicking off the autumn season with the annual World Music Festival Chicago, featuring the largest all-night performance of live Indian classical music in the United States, along with more than 30 bands from 22 countries. 
Details: 6 p.m. - 8 a.m. Friday, 1 - 7:30 p.m. Saturday, 5 p.m. Sunday at various locations in Chicago. Free.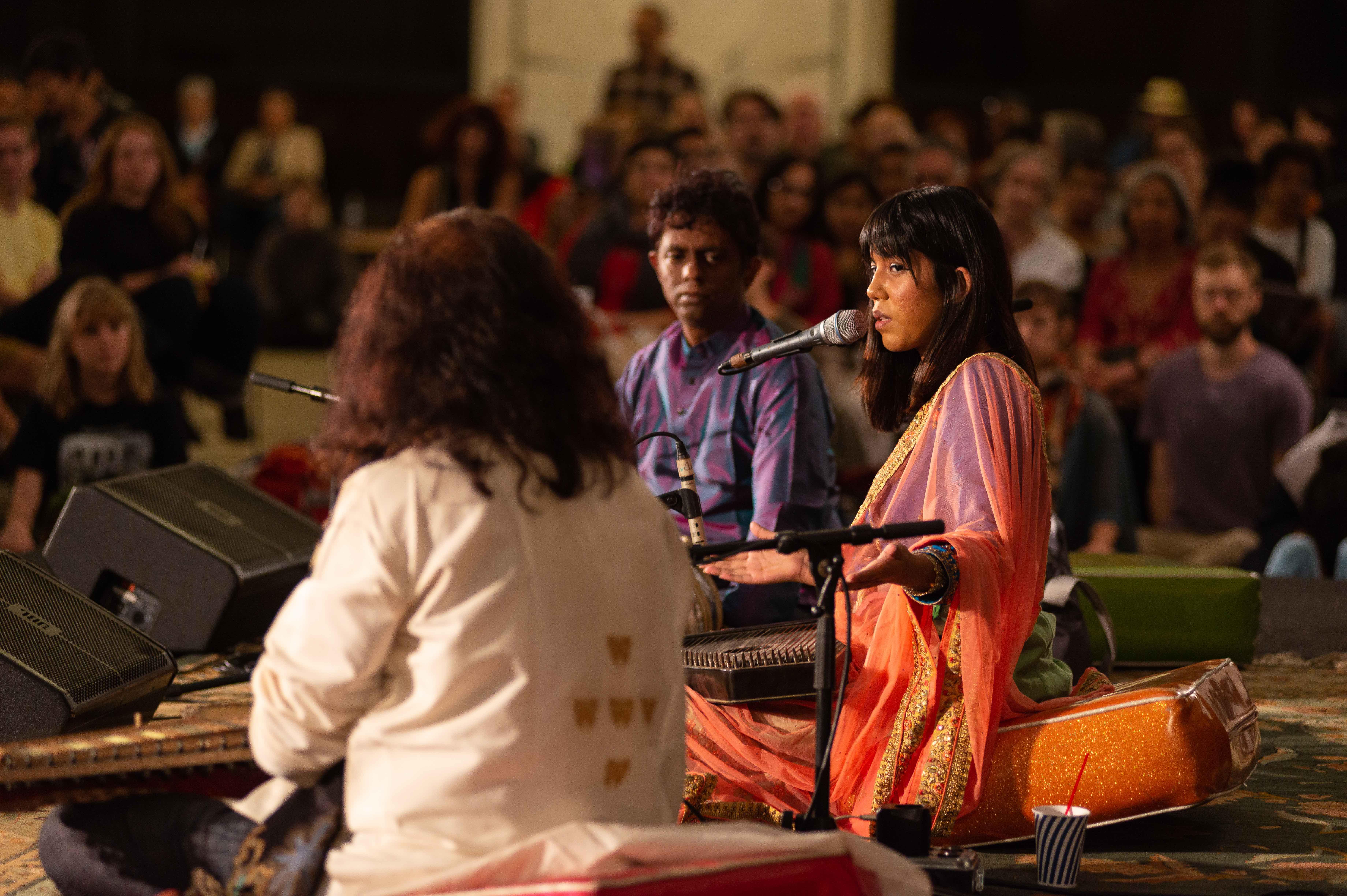 (Photo courtesy of the Chicago Department of Cultural Affairs)
---
6. Skate
Trying to spend your Saturday at the skate park with live music and street art? Well, Aurora welcomes "Bom' the Lot Two," an outdoor event full of 15 artists completing a live-painting referencing Aurora's history, celebrity guest skaters, 13 bands, dos and rappers and skate ramps free for attendees to take advantage of.
Details: Noon - 10 p.m. at 14 Middle Ave., Public Parking Lot H. Free / MAP
---
7. Chant
The Chicago Children's Choir is rebranding with a new name, known now as Uniting Voices Chicago. The new identity will be celebrated on Saturday at Navy Pier's Aon Grand Ballroom, featuring a new single "United," performed by singers in the Uniting Voices Chicago's after-school programs.
Details: 2:30 p.m. Saturday at Navy Pier's Aon Grand Ballroom, 840 E Grand Ave. Free / MAP
---
8. Twirl
Attendees can immerse themselves in the energizing spirit of España at Ensemble Español Spanish Dance Theater, featuring live flamenco music, vibrant costumers and passionate choreography from acclaimed Spanish choreographer La Lupi all in one night. 
Details: 7:30 p.m. Saturday at Ensemble Español Dance Theater, 5500 N. St. Louis Ave. Tickets start at $32 / MAP
---
9. Chew
Trying to celebrate the last few days of decent weather we have with a block party? Do you love a good chicken wing? You're in luck! An outdoor chicken wing block party, WingOut Chicago, is offering all the wings you can eat from some of the city's top vendors. There will be over 20 varieties of wings to try from classic buffalo, jerk, Unami, spicy garlic, Asian ginger and much more. 
Details: Saturday and Sunday at St. Michael's Church Parking Lot, 1633 N Cleveland Ave. $14 general admisson / MAP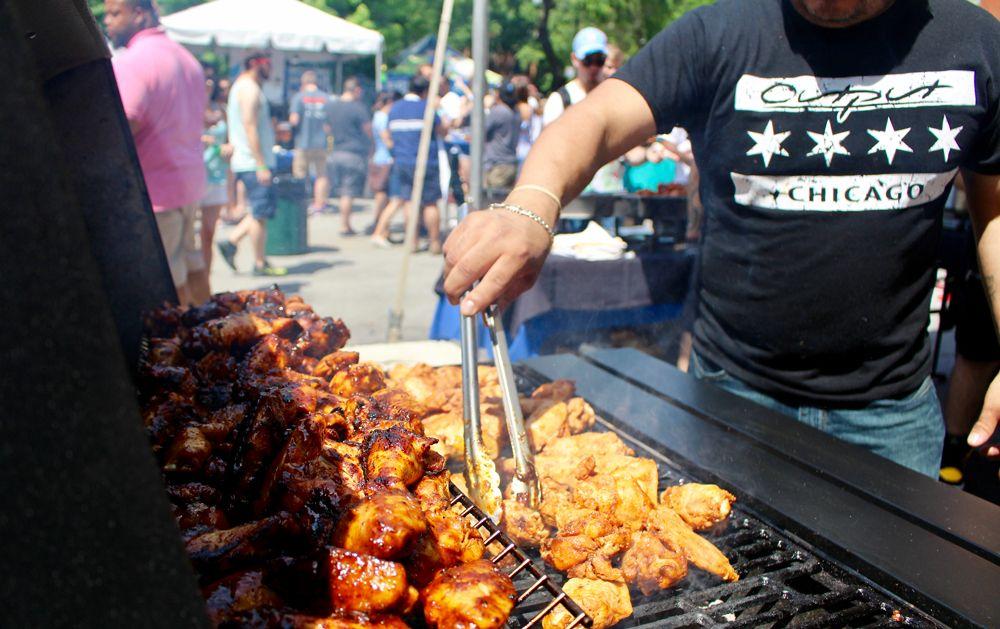 (Photo courtesy of WingOut Chicago)
---
10. Dash
The 31st Annual AIDS Run & Walk Chicago comes back on Sunday, raising awareness and funds for individuals who are living with or vulnerable to HIV/AIDS. 
Details: 9:30 a.m. - 1 p.m. at Soldier Field, 1410 Museum Campus Dr. On-site registration at $50 / MAP
---
Events listed are subject to change. We recommend double-checking times and locations before you head out the door. Want to share your upcoming events with us for consideration in a future roundup? Send us an email.
---